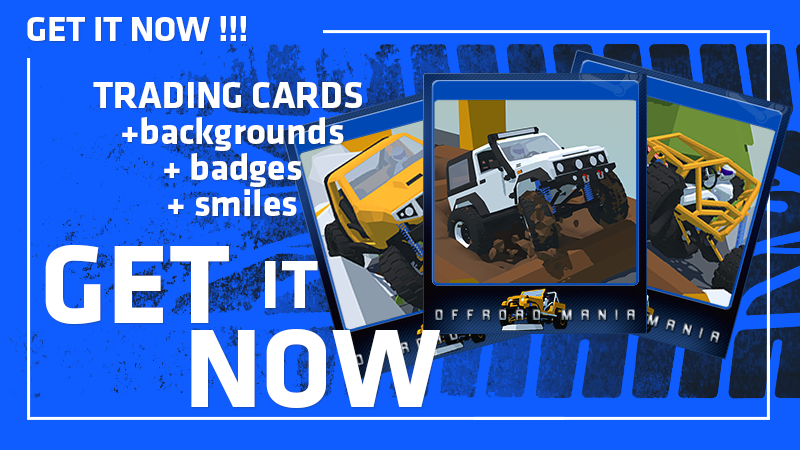 HELLO OFFROAD MANIA FANS!!!
Thanks for all your feedback. You are amazing!

Now we wait your thoughts about new 'Endless' game mode.
p.s. My record in Endless mode is 100. I wonder how soon someone will hit my record :)


WHAT'S NEW
Today we added: TRADING CARDS + backgrounds + badges + smiles!!!

You can see the trading cards in your Steam client and the rest of the stuff on game page (Points Shop in top menu).

p.s. We regularly improve the game with you (write your ideas in Community Hub and Discord).

HAVE OFF ROAD! HAVE FUN!