After a couple hours of shooting, even more hours of cutting and compositing, then some further hours of adding sound and getting feedback, we're done: The Touch of Death trailer is ready for the public.
We hope you like the trailer.
The idea was to channel a sort of trashy 80s kung fu movie vibe. For one thing because it's the vibe and style of the game, and also because it's a lot easier and quickly done than a glossy high-production trailer. Since we're a small studio we don't really have the time or budget for that kind of production value.
Here's a glance at the After Effects file, to give you an idea of what work on that kind of trailer looks like: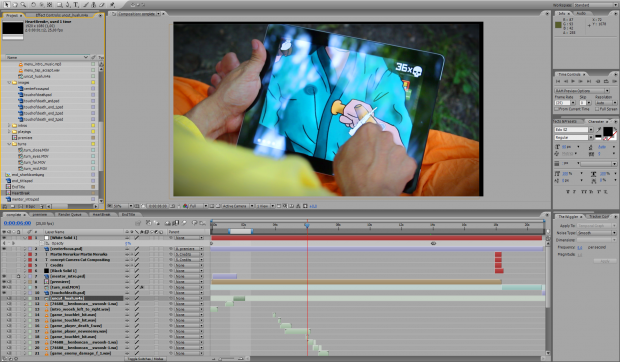 ---