NOW: 50% OFF! For a limited time only!
Starting today Touch of Death is available for iPad and Android Tablets for only $1,99 or 1,79€.
Your friend and mentor is dying in your arms! Dastardly attacked and left to die. Tradition commands that you avenge this senseless death. It's a story as old as time and so you set out to face the many members of the killer's clan.
Luckily you have mastered the secret Touch of Death: Dim Mak, the five-touch-heart-explosion-technique. To use your Touch of Death you have to time your movements just right. Hit the touchlet markers at the right moment. Then follow up with the shown gesture as closely as possible. If you're successful the hearts of your enemies will burst in their chests.
Touch of Death combines the fun of Fruit Ninja with the challenge of Temple Run and the flow of rhythm games to make for truly hypnotic gameplay.
Here is a short list of our features:
See how many enemies you can defeat
Turn your friends into rivals with the online leaderboards
Play flawlessly to collect even more points with the combo-multiplier
Every death spawns another story of venegance and justice.
Fight against six different enemies, in seven different colors!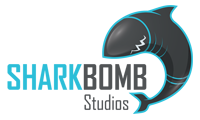 The game was developed by Sharkbomb Studios, a two-person indie team from Germany. Initially started during a game jam in early 2013 we spent many hours fine tuning the game and polishing it to be just as fun as we imagined. If you are interested, we'd love to talk some more about development. But enough for now, on to the next project :)
Cheers
- Martin
---