We're very excited to announce that Torpor Games has partnered up with publisher Fellow Traveller to bring you Suzerain!
There is more! We have also published our Steam page here: Store.steampowered.com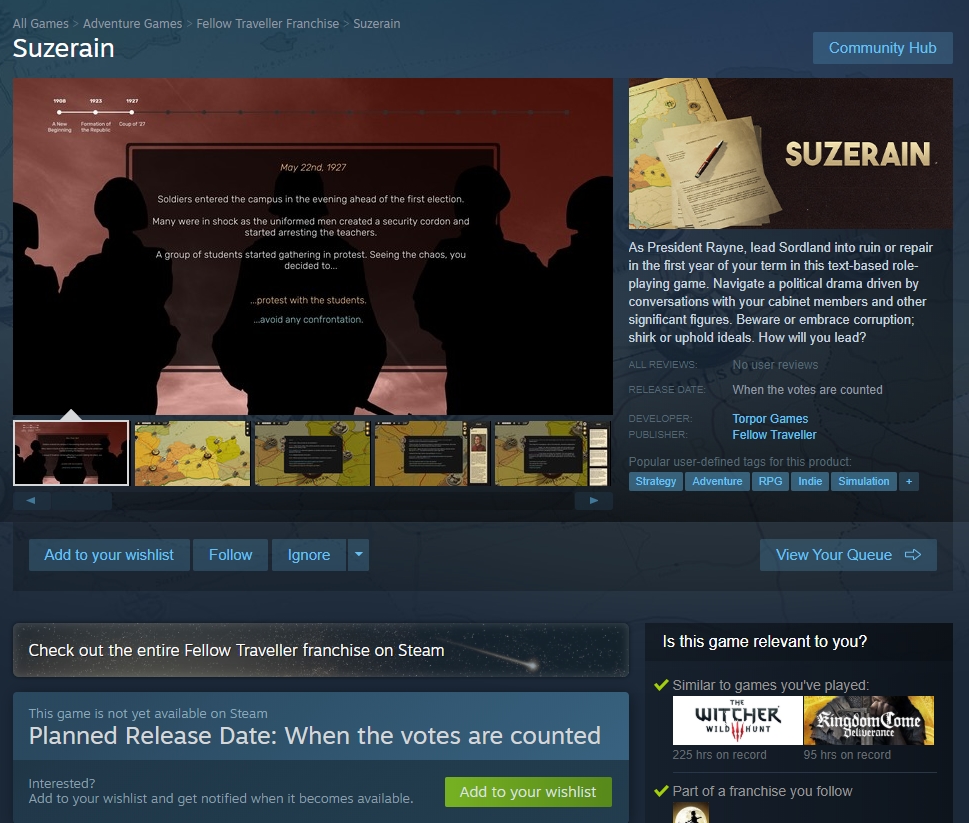 Now, you can now follow us and wishlist the game. That way you are up to date on news about the release! Maybe there is something else coming sooner too?
;) *wink *wink
It's very thrilling to work with a passionate indie publisher that helps bring all kinds of narrative games to the world. Fellow Traveller has worked on fantastic titles like Orwell, Hacknet, NeoCab and many others!
You can read more about them here on their website:
Fellowtraveller.games
Thank your for following our journey and keeping up to date with the game. You can now also talk to us directly at the Fellow Traveller Discord here: Discord.gg we are also always reachable on our own Discord server here: Discord.gg
#games #indiegame #news #announcement #gamedev #indiedev #narrative #story #political #indie #seriousgame #publisher #fellowtraveller #torporgames #videogames #politics #government #dark #interactivenovel #rpg #strategy #adventure