Hello!
First, i wanna show You newest weapon which was implemented few days ago. It's called... a freezer ( !!!!!!!! ) and it can freeze your enemies ( oh wow! ).
Just look at this poster: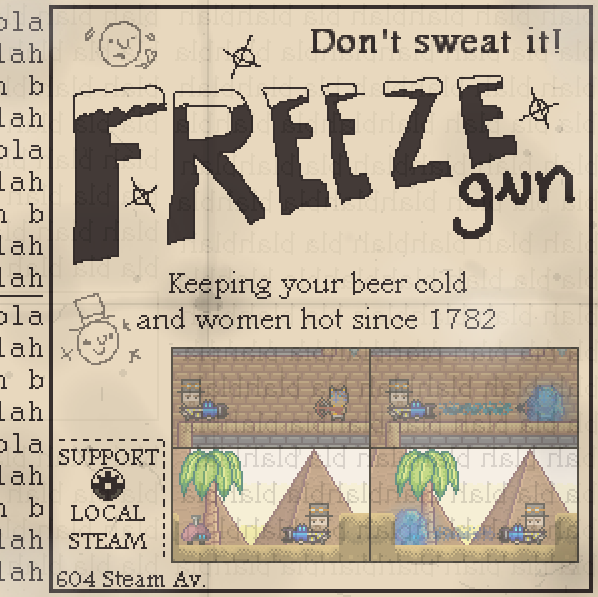 And I would like to inform everyone, that Top Hat will come to the "Pixel Heaven 2013". It's big retro-style party, and we will have there our little position, where everyone will be able to play our game! Also, we will compete for an "best indie game of 2013" by Pixel Heaven with other 9 teams.
You can find more about the party here: PIXEL HEAVEN
Greets, Nikas.