TONY GAMESTATION 3
Many game developers make games exclusively for Tony Gamestation 3. PC-man doesn't like it. So this console is one of his main enemies.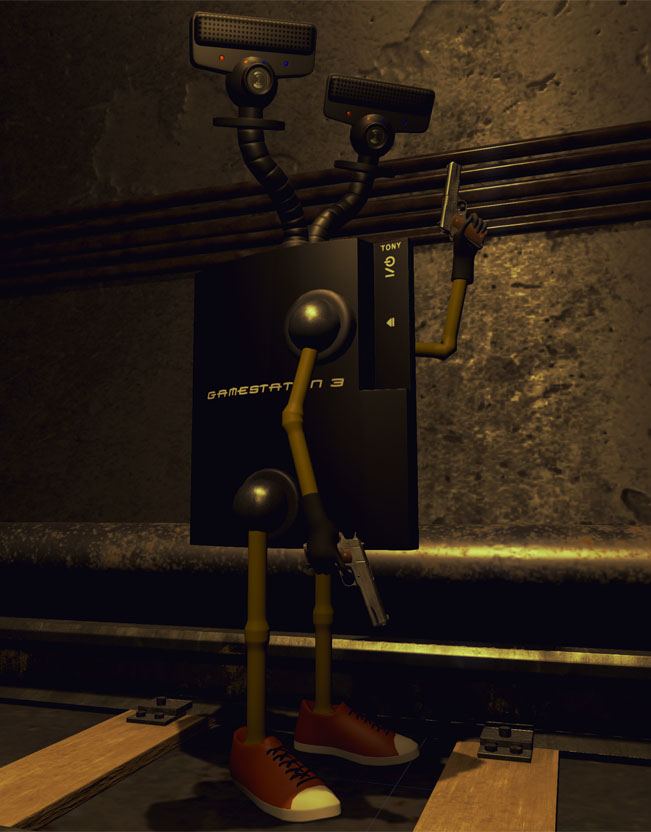 Gamestation has two hands with berettas. It's not bad weapon against PC-man. Red sneakers assist Tony to fast running and high jumping. So, he is dexterous, and fighting with him is not easy for PC-man.
We're still working on this character. Model is fully completed. But we need to animate it.
Subscribe on our indiedb page if you want to learn more about the game.