I have been level designing since Unreal 1 days, so that chips in for me, roughly speaking, 15 years of experience in level design.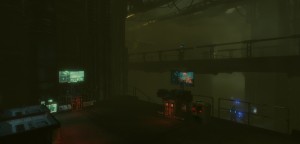 Back in the day, the joy would be to hunt for games based on unreal engine, of which released mod tools for us to salivate over. By then, downloadable content would mean "free maps & missions", capitalism had not set its gloom over business of game development in those years. Everyone was freely exchanging mods made by the modding tools by the ever-inspiring modding communities and the term "shelf life" meant something special for both publishers as well as developers during that era.
Throughout those adventures, I enjoyed mostly making levels for Thief: Deadly Shadows game and Unreal Tournament series. Unreal Tournament series, naturally used "vanilla" version of unreal engine and Thief:deadly shadows used a very bizarre variant, such engine modification for the game Thief: Deadly Shadows is another story on it its own, regarding the term "development hell".
For some weird reason, I manage to lapse myself to enjoy "both" modding adventures. One was a matter of making the smoothest flowing death match arena, the other was to create fictitious realms for the master thief "Garrett". One was about multiplayer frenzy, the other was all about story and single-player driven atmosphere. I loved both. The end result was to strike a balance between two conundrums.
Solarix, the very game that I've been leading for the last two years is the absolute epitome of "story and single-player driven atmosphere". Though, strangely enough, I find myself pondering for some moments as if I'm making "death-match" levels, while making levels for Solarix. Is that a game-play mistake or delusional impulse? I don't think so. Besides, I've realized and acknowledged it, so it is under control. I let this "trick" intervene when I'm design the levels on purpose. I let the death-match-arena-maker inside of me to pop-up his head from time to time and let that monster "whisper" remarks over a single player mission-level.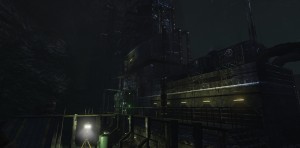 Why?
Because level design is all about flow, regardless of story. And the best teaching method for a level designer, I believe, to master making the perfectly-flowing level without any "story-elements".
And I economize my experience of death-match level design skills in this way. I observe the mistake of making levels that "do not flow" in many modern games.
Even the game might have several layers of deep story, we don't have the luxury to make levels that don't have natural flow.