Hello Janitors,
First off, may I say congratulations and welcome to the Royal Janitor Strike Force! You should feel honoured and privileged, you are among the best Janitors in the world!
You should have already received your welcome kit from Barbara, in it you'll find your uniform, your ID cards and of course your standard issue brooms. You will also be supplied with a rather unique weapon to aid you in your fight against the Cardbots. The Rubbish Blaster 6.0N, a vacuum cleaner modified to allow it to fire the rubbish you find in the world. Unfortunately for you, The RB6.0N can run out of rubbish to fire. So we have modified it even further with a sucking function that should allow you to suck up any rubbish you find out on the streets. Hopefully, this should allow you to continue to fight the Cardbots for as long as needed.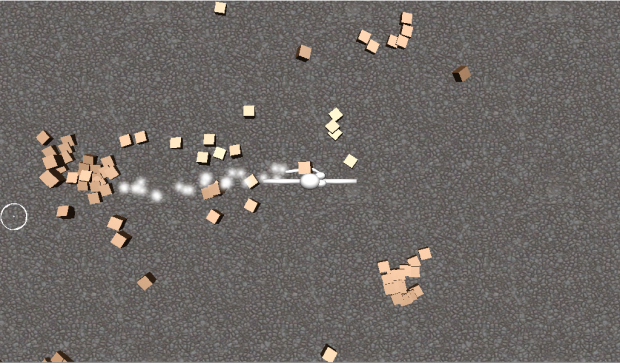 If you find yourself out of rubbish. Run. Just run, don't stop. Your probably dead anyway.
Yours Sincerely,
His Cleanliness, Sir Robbiethwinkle Ballythwart, High Janitor of Her Majesty and Commanding Janitor of RJSF
P.S. It has come to my attention that we do not have enough, complete Rubbish Blaster 6.0N's to go around. As a compromise, we shall be offering The Rubbish Companion 1994, A beautiful vacuum I myself used in my Heyday.
Unfortunately, this is a "team" cleaner, requiring two people to operate it. One attached to the firing end, and one attached to the sucking end, the two components are connected by a hose. So you will have to work together to make it work to it's full potential
P.S.S. I have been told that telling you that when you run out of rubbish, your going to die was too harsh. So ignore that. If you run out of Rubbish, You're going to be absolutely fine. Really.