This update development took longer than I expected, but it's finally here! User interface was completely reworked, and now it's not just looks better, but also allows using mouse as part of controls on PC (you can always access controls tips on mission by opening tips from pause menu). New UI uses awesome pixel art font called LanaPixel created by eishiya, and will allow impressive localization options in the full version of game. New music tracks are here too – each mission dynamically switches between three different tracks depending on current situation during the playthrough. Neutral theme is used when there is no immediate danger. Combat theme is used when there are traced enemies nearby and during car pursuit. Boss theme is used for boss fights.
After receiving feedback about energy system I've decided to change the way energy is represented. Instead of spending indication is now looks like accumulating indication – energy indicator starts at zero, and then increases as you keep firing until reaching the maximum amount. In addition to this, minimum energy value has energy icon and maximum energy value has shield icon, so energy indicator looks more like a slider between shield and gun now. Also, I'd like to notice that failed boss fights now reset smoother and also allow you to regain the amount of crafting parts that you had on the moment of boss fight start. There are also number of small improvements tied to visuals and storyline representation.
My plan includes releasing demo version 0.3.1 soon. Main focus of this update will be controls customization – you will be able to redefine controls for keyboard+mouse as well as for gamepad.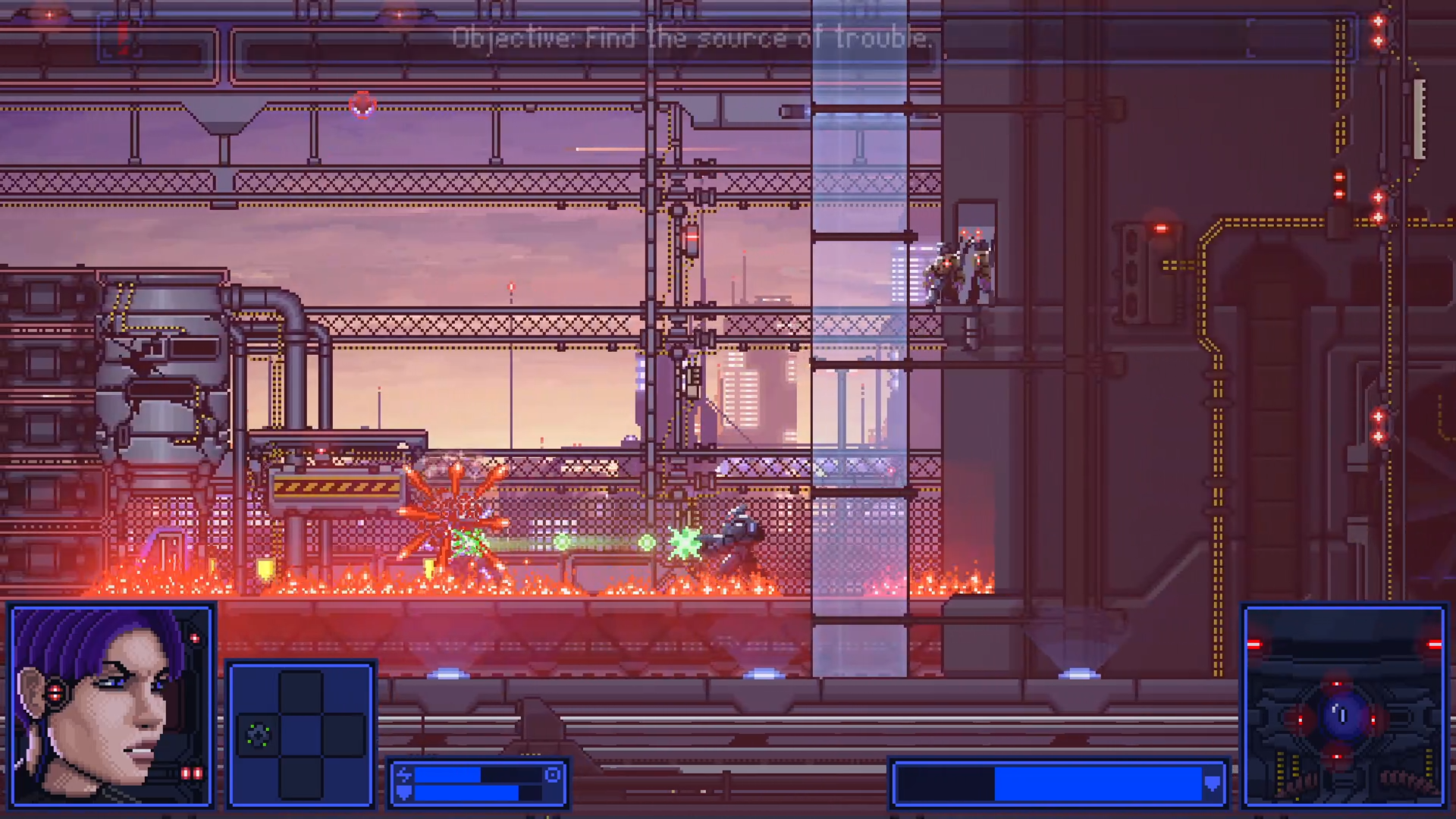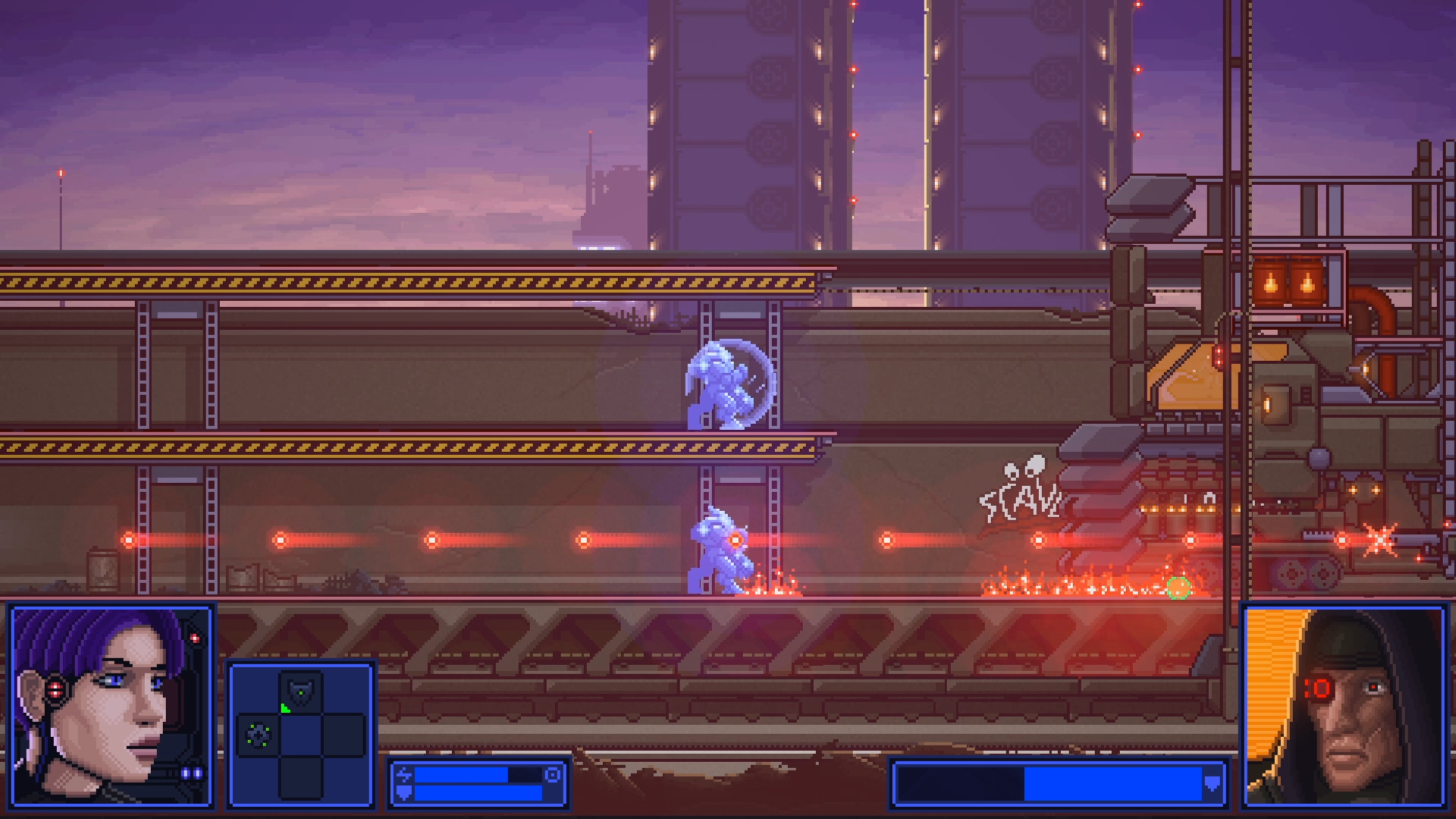 You can get the demo version 0.3.0 on Steam and IndieDB:
Titanium Hound on Steam (steampowered.com)
Titanium Hound demo 0.3.0 file - Indie DB