Welcome!
My name is Sebastian "Wildspeaker" and I am one of the players that make up the emerging community of the new collectible card game Causa, Voices of the Dusk.
In this entry of the Dev Blog, I want to share some useful tips so you can start your adventure in Causa, with a special focus on deck construction and solid strategies.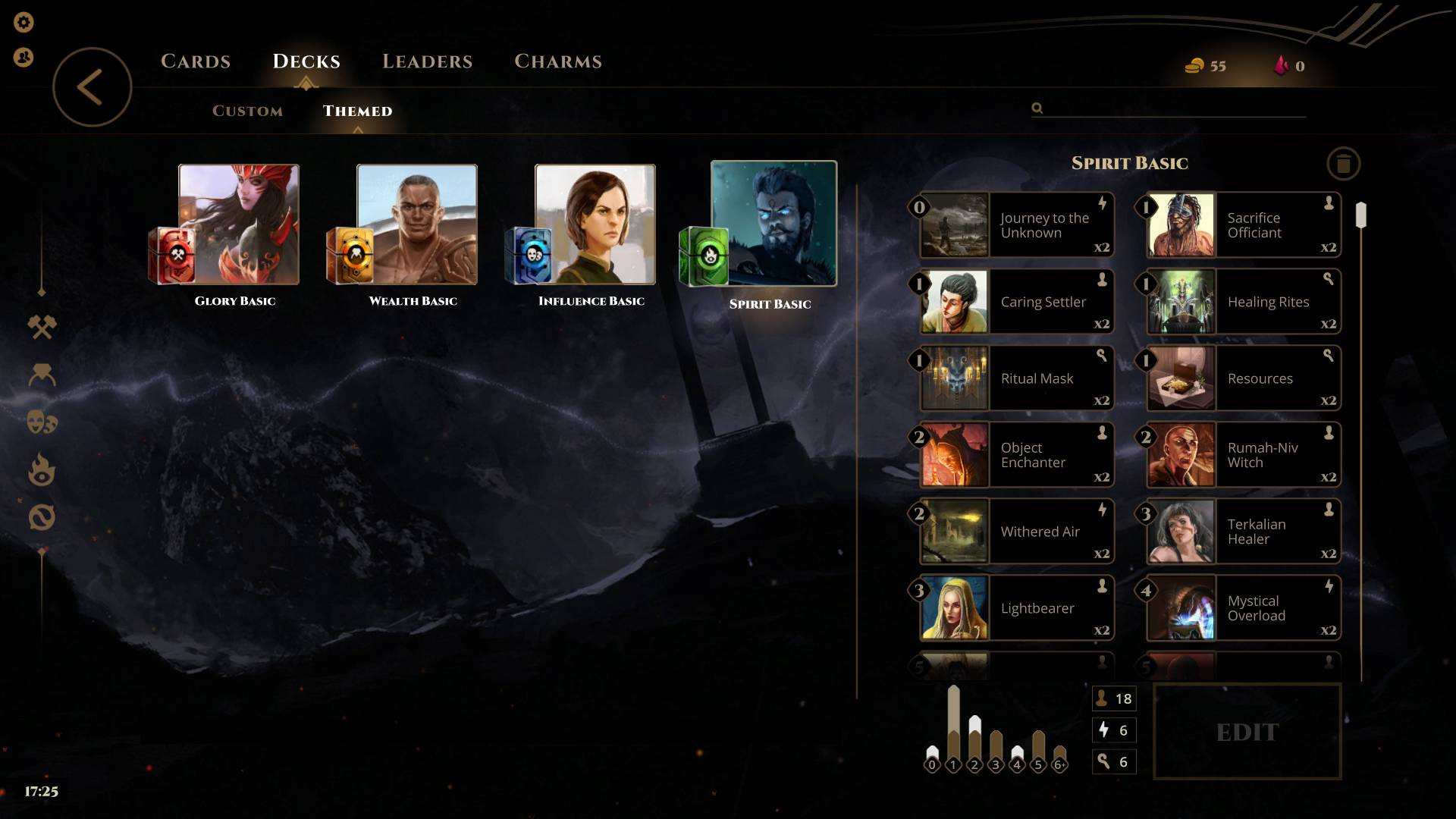 To begin, we will review 3 basic aspects of Deckbuilding: these are the Strategy, the Core, and the Curve.
Strategy is the general direction you will give your deck to win. There are three of them:
Aggressive: The aggressive strategy includes decks that focus on playing all your cards in the first few turns of the game, generating pressure with strong and efficient cards. The effectiveness of this type of strategy tends to decline if the game is too long, so you should try to take the initiative before running out of fuel.
Midrange: Decks based on this strategy focus on maintaining a balanced rhythm in all phases of the game, using cards that cover and generate aggression in early turns, mid game cards that stabilize the game in your favor, seeking to reduce the enemy forces, and some late game cards to deliver the final blow.
Control: The control strategy focuses on getting the most out of powerful but slow cards. With this style of play, you will seek to respond to what your opponent plays, defensively, until you can use the power of your high level cards.
In addition to the strategy in general, a fundamental characteristic of all the decks are the small combos that you can create by combining synergies of different cards, in order to get the most out of your game.
In that sense, the Core of the deck are the cards that form the basis of your strategy. These can be differentiated into three types:
Staples: They are cards that are good by themselves, without the need for other synergies. Each Power in Causa has its own. Here are some examples:
Glory: Laborious Bricklayer, Axe Blow, Rain of Arrows, and Elyrian Guardian.
Wealth: Private Guard, Hitman Attack, Limkurian Guard, and Highway Assault.
Influence:Mocking Minstrel, Nistan Messenger, and Flurry of Knives.
Spirit: Withered Air, Fleeting Foresight, Mystical Overload, and Extract Vigor.

Synergy Cards: these are cards that generate effective combinations among themselves, granting your deck its style of play. In Causa you can focus on 2 types:
Archetypes: These synergies are based on the Class or Archetype of character cards (such as Witches, Aristocrats, or Laborers). Cards with the same archetype empower each other, benefitting you, or wearing down your opponent when they're together.
Freestyle: This type of synergy does not follow the norm of the Archetypes, and allow you to make efficient plays without depending on a predetermined synergy. From this style of play you can get the most out of the Faction Emblems, which are part of your Leader Decisions and have very powerful effects.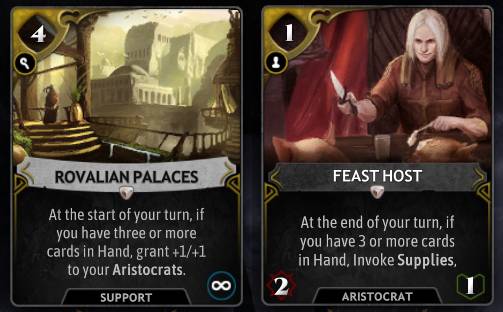 Support Cards: these are there for support, either by generating additional benefits, or by making a comeback in adverse situations. These cards are more situational, but when used at the right times can generate big changes in the rhythm of the game, ensuring victory or improving a situation that was believed lost.
The Curve refers to the number of cards of each Level that your deck has. This is an essential aspect when creating your deck since it will define the optimal moments of your game. If you have many low level cards you can ensure a quick victory, but you will lose strength in later turns. On the other hand, if you have many high level cards you won't have tools in your initial turns, and might lose before you can use your most expensive cards. Having a relatively fair balance between the levels of the cards in your deck will keep you from being exposed to your opponent in important turns, since you will always have cards to play and clear a path to victory.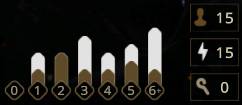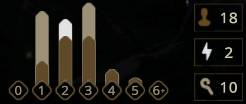 Anyway, don't forget that in Causa you must "dedicate" cards (move cards to your Cause pile) to obtain the necessary points to play cards of different Levels. That is why, if you have high level cards during the initial turns, you can momentarily put them aside, to "require" them (play them) during the later turns. Playing around the cards you dedicate will open up your decision making in the middle and late game .
As advice in your Deckbuilding, use the Search field in the deck editor. With simple commands you can quickly find the cards you are looking for. Are you making a deck of Laborers? Write "Laborer" in the search field and you will even find cards that aren't Characters that work well with them. Do you want cards that help you recover cards from your discard?, write the "+" sign and you will see the cards with the text "+ X cards to your deck". Are looking for some healing? Write "heal", and you will filter the cards that restore your leader as well as to other objectives. There are more examples besides this, just keep in mind that it is a tool with which you can learn the cards.

Causa is a game in an early state that presents a great variety of strategies. In general, each Power has potential with any archetype, offering useful tools to face the challenges that your rivals will put forward. That's why I invite you to experiment! No strategy or card is bad until proven otherwise. For my part, I have tried around 20 different strategies, and they have all been fun experiences that I hope you can also try out.
I hope these tips are useful, and that we can soon analyze other aspects of the game, such as the Leaders and their Decisions, and even review some specific strategies that we've already seen in play during the Closed Beta. For now, I hope you can make the most of the new experience offered by Causa, Voices of the Dusk!
Follow our social channels: