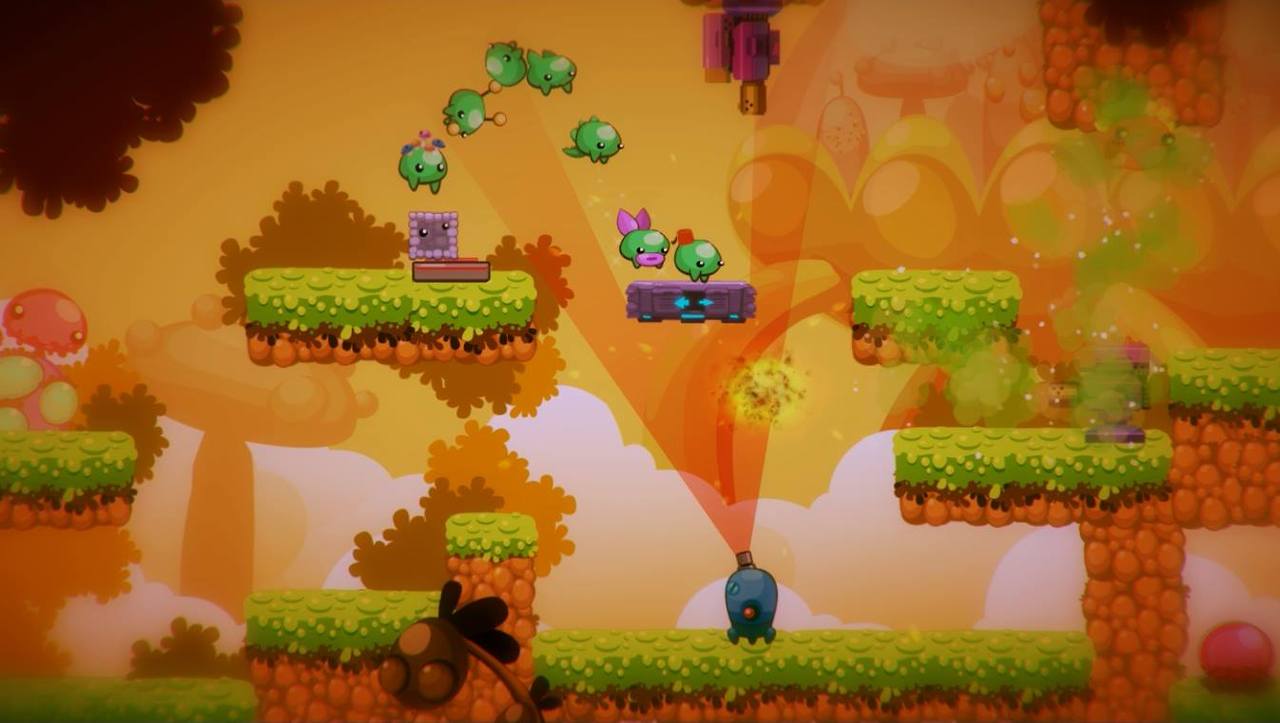 One of many techniques Filo can use to solve puzzles in the game is adaptation in using stone block (normally, you use it as a platform, right ?). By doing this and placing one of So Many, or so called ME on the switch in order to temporarily activate a moving platform to start working. This way Filo and friends can continue moving on solve the puzzle. So to speak
"It may not be hard to stay hidden from sentry bots, but to defeat them, that is another story."
One additional thing to notice is Me, Each one has its own unique appearance and characteristic. This is hidden straggly in many places along the way of journey with the mission to save the world. You have to solve it in order to acquire them.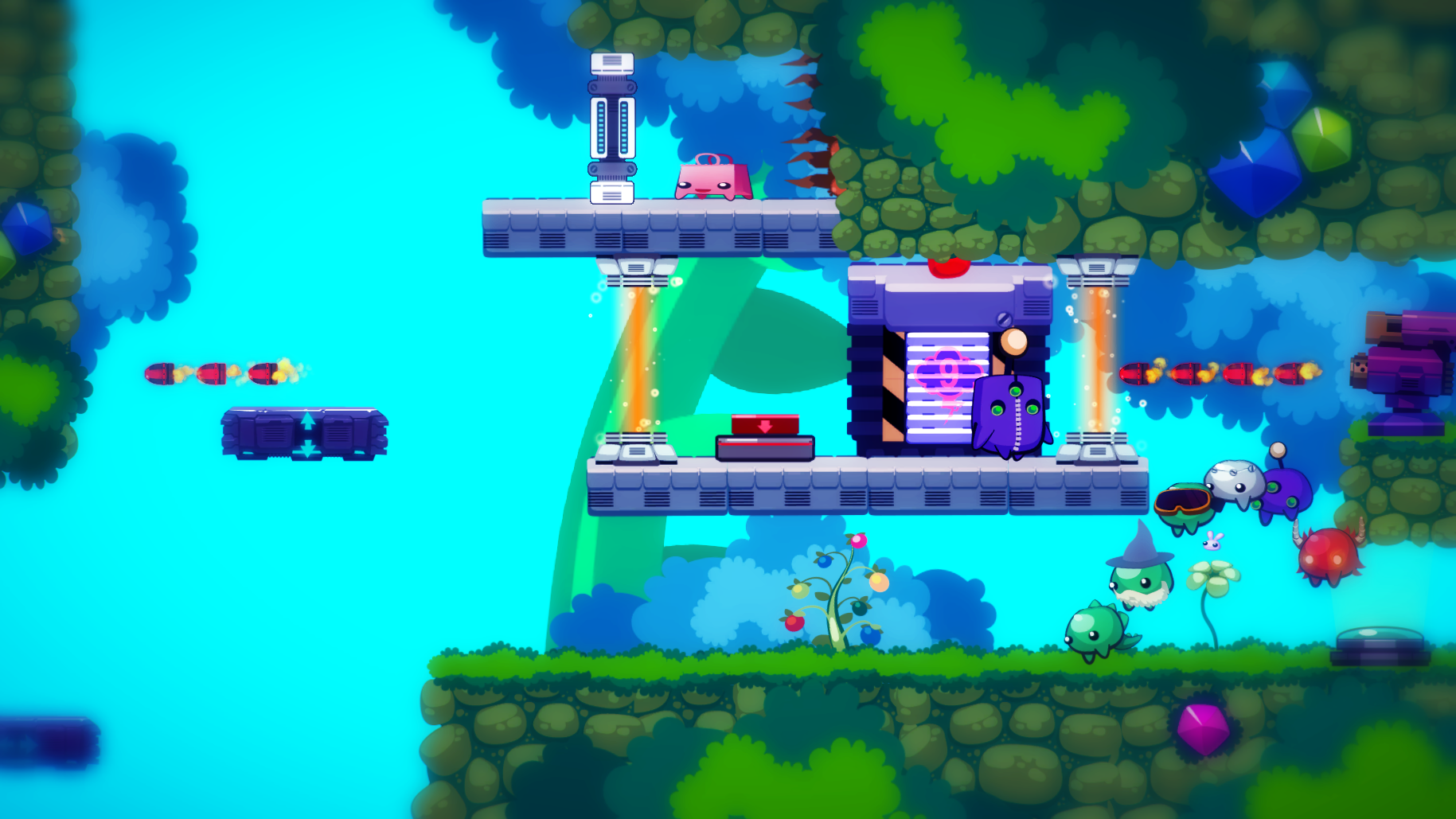 See the pink bag in the screenshot ? That is what we are talking about!
Speak shortly!