Hello, there.

Death Trash, a post-apocalyptic roleplaying game, was given birth this summer while I explored pixel art and got that old yearning for the classic roleplaying games of the nineties like Fallout, Ultima 7 and Planescape: Torment.
This is the first mockup screenshot I did on a whim around the time Fallout 4 was announced: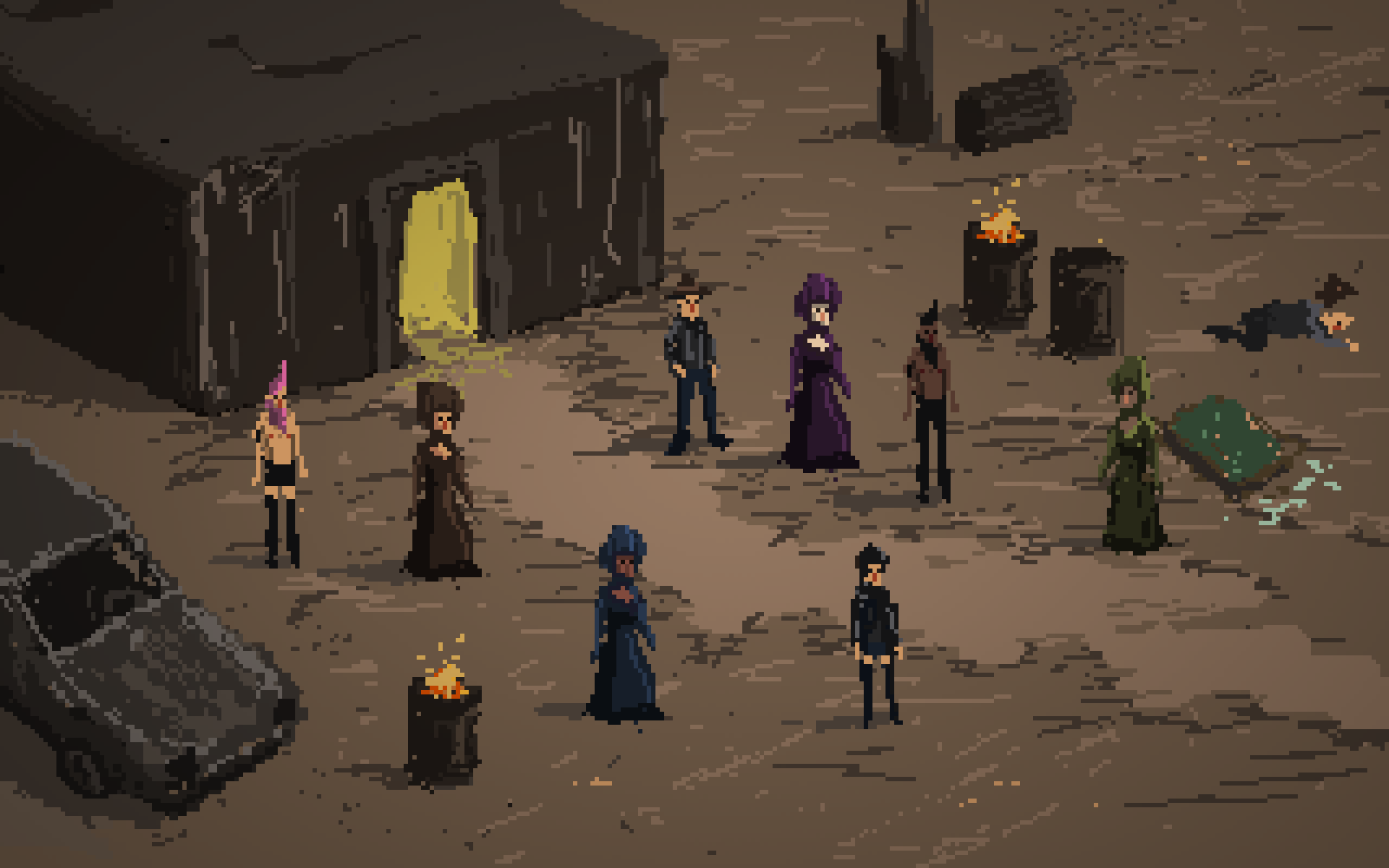 What followed where months of experimenting, dreaming and thinking while painting more images of this world. Trashtalking dialogues were explored, and horrors of metal and flesh: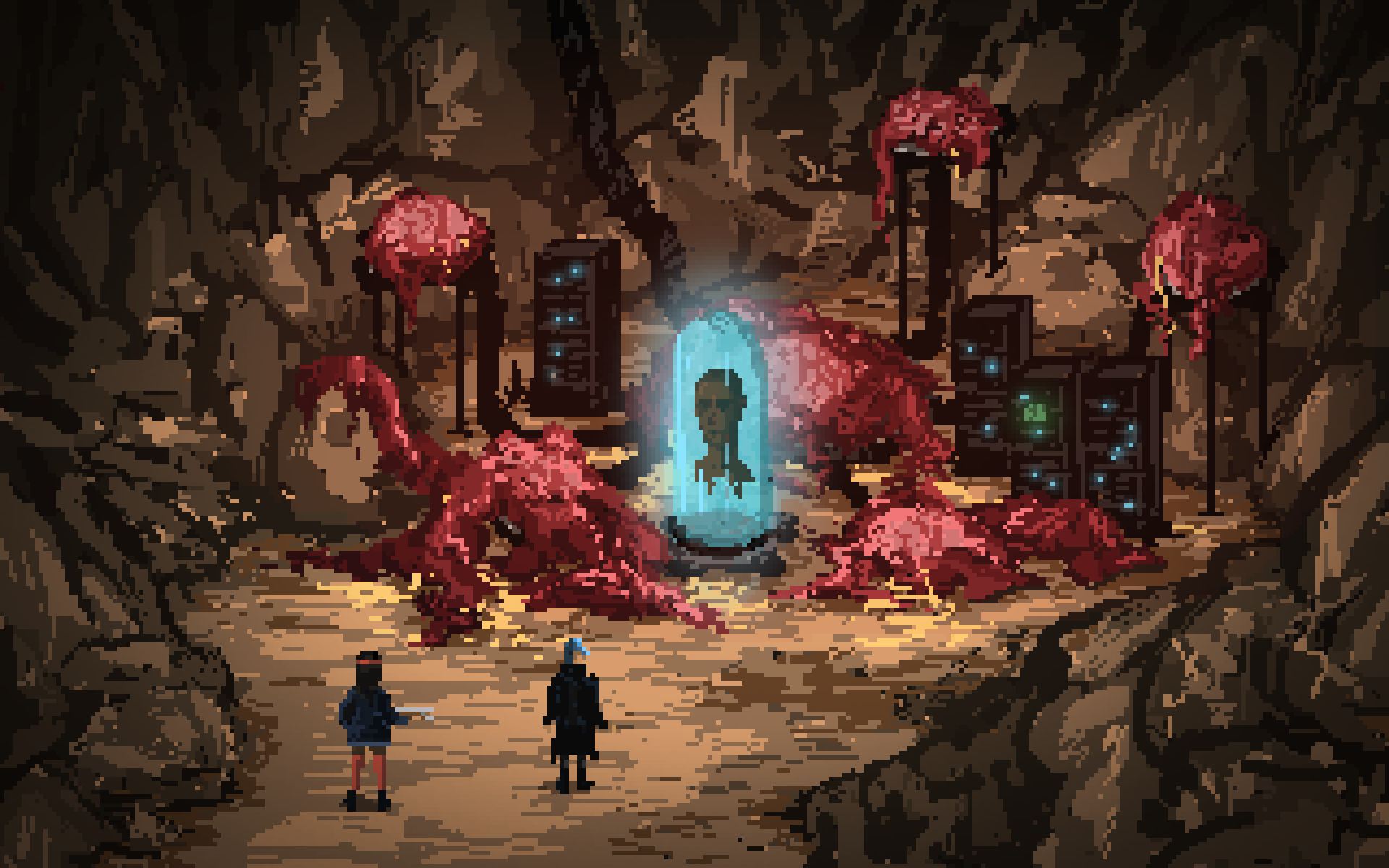 The world gets more tangible now and the first gameplay is implemented, so it was probably time to gave it an entry here on IndieDB.
This is my first big game, but I finished lots of smaller ones. (Take a look here: www.craftinglegends.com) And it feels like this is the right time to finally embark on this long journey of developing a full roleplaying game, including a unique world.
Stephan