When you win matches in Tiki Taka Soccer as well as earning cash to buy better players you also gain experience which in traditional RPG style allow you to level up and earn abilities.
These abilities encompass fitness, technical, financial, tactical and morale based paths.
All provide passive boosts and at later stages single use (per season) specialties. These can provide the boost to your team during a lack luster season.
As an example lets take a look at the fitness and financial ability paths: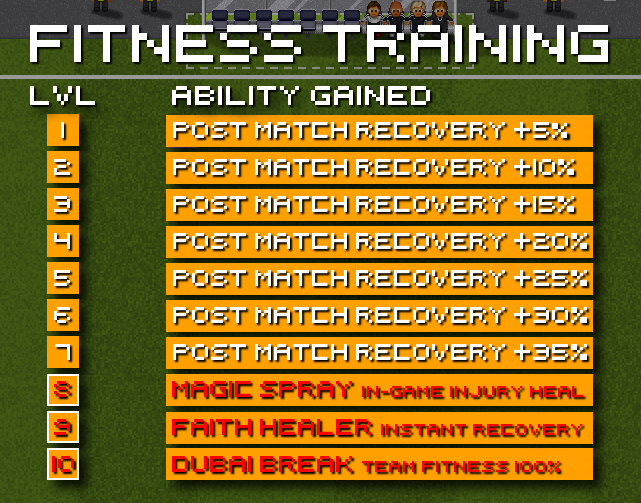 Fitness training provides a passive boost to the recovery of your players after every match and the special abilities can heal injured players.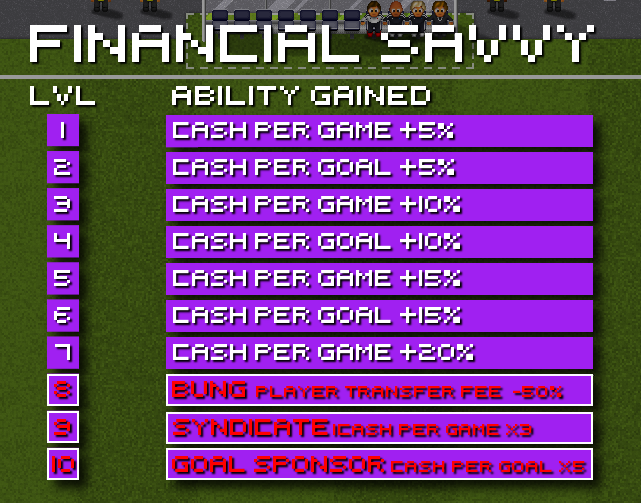 Financial training provides you with greater earning potential per match and the special abilities can allow discounts on players transfers.