Toodles, y'all! o/

Shufflers are small, hooded creatures who live on the icy drifts and caves in the south. Given their small stature and lack of elemental affiliation, they're often looked down upon by the other creatures of Tengy island as a lower lifeform. On the contrary, the Shufflers are a robust and resourceful race, managing to survive in the harshest of environments.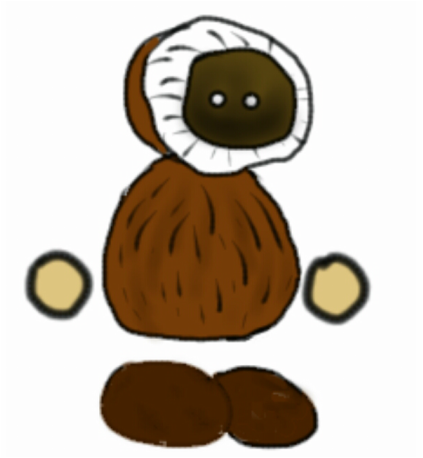 (The second sketch I made of a Shuffler. I did another previously, but it was so atrocious that my comp crashed when I tried to upload it)

Shufflers have a very poor tolerance of direct sunlight, meaning most of them wear hoods or other such headwear. An exception to this is the Historian, A shuffler dedicated to the documentation of history, who lives in a cave miles below the surface. The Historian hasn't been seen by the islanders for years, and some believe he may only be a myth.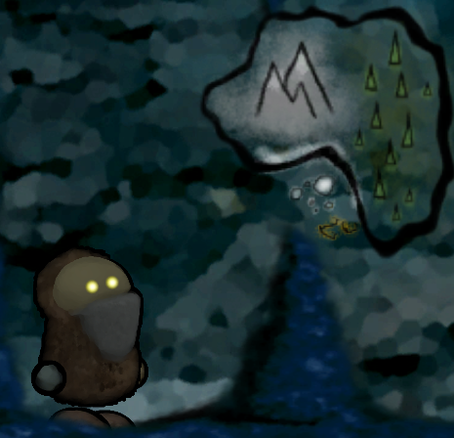 (The Historian)
As the oncoming tide threatens the Shuffler's iceberg homes, It will be up to Kole and Wight to rescue as many as they can, while also trying to solve the centuries-old mystery of the disappeared ice-spirits.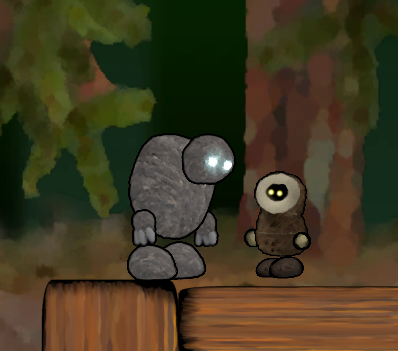 (Kole meets a Shuffler in Opomu Forest: a long way from home for the Shuffler)

To everyone who gave feedback on the gameplay demo: Thank you very much! [:)] Your notes will be invaluable for improving the game's experience. I've started writing the script for the story, and mapping out a checklist of things to do. I should have an estimated release date soon, so stay tuned. [;)]