THY SWORD
Greenlight campaign, playable Demo!
Thy Sword is on Steam Greenlight. We'll continue to tweak the demo features and add stuff.
We're always tweaking the game with help from your feebcak and comments, so don't bt shy to send ideas and C&C our way.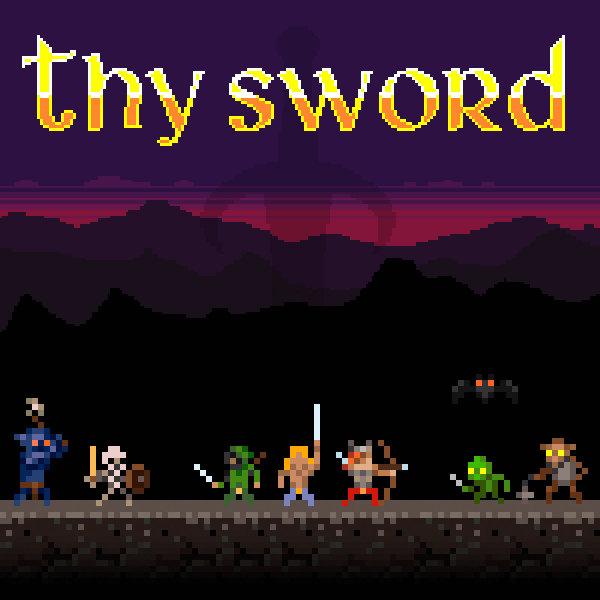 Greenlight Launch updated Trailer:
Vote for Thy Sword on Greenlight! (Done!)
Play the Demo here!
(Removed demo - Full Game Coming to Steam!)
FEATURES:
- An action rpg platformer
- Single player or co-op mode
- Player vs. player combat
- Procedurally generated levels
- Environments like forests, mountains and caves
- Different weapons and items, spells and enchantments
- Many types of challenging enemies and bosses
- Steam achievements and unlockable content
- Beautiful pixel art & animation
- Chip music created using the legendary SID (Commodore 64)
- Loot!
Let's Play by BornOverTea:
The movement and combat moves are simple to execute, but takes some practice to be efficient.
we want players to quickly get into the fighting, but also to discover new tactics and moves along the way. Of course, some of these slick moves comes with inspiration of certain older computer game gems!
Story:
The lands of Nhâastans.
A lone adventurer seeks to break the tyranny of the Dark Overlord.
In his quest, he is told that the ancient runes of power will be the key
to overcoming the Dark Overlords minions and his rule.

Can you be that hero? Can you fulfil the destiny of greatness and bring deliverance
to these shadowed lands? The answer lies in your heart...and Thy Sword!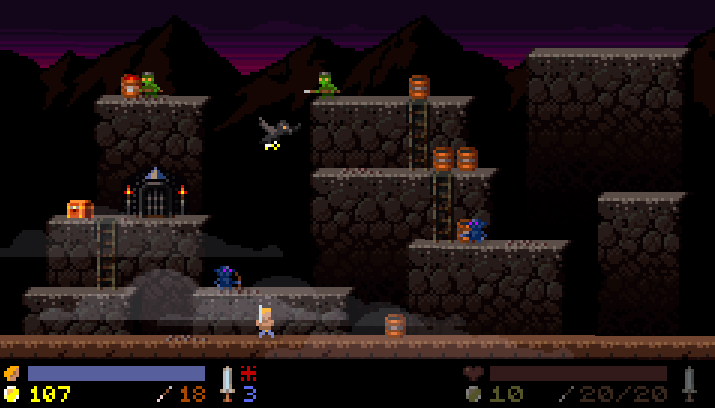 About the resolution and scaling...

The game is made in the resolution 240x135. Everything is drawn in this resolution and then scaled up to fill the entire screen with nearest neighbor scaling. Scaling 8x will result in FullHD (1980x1080), for other resolutions the pixels can vary a little bit in size but we decided that it is better to fill all screens (aspect ratio is kept of course).

We are purists when it comes to pixel graphics so we don't want to mix resolutions. The cover image we will use for Steam Greenlight is the only image so far that has mixed resolutions, we had to do that otherwise the characters would be too small.

The color palette is limited also, we don't have strict rules for this but the graphic artist is using a custom palette in Cosmigo Pro Motion.
Visuals and sound:
We are making the soundtrack for the game partly with SID-Wizard for the Commodore 64, thanks to a modified version of the exporter we managed to get noise free recordings.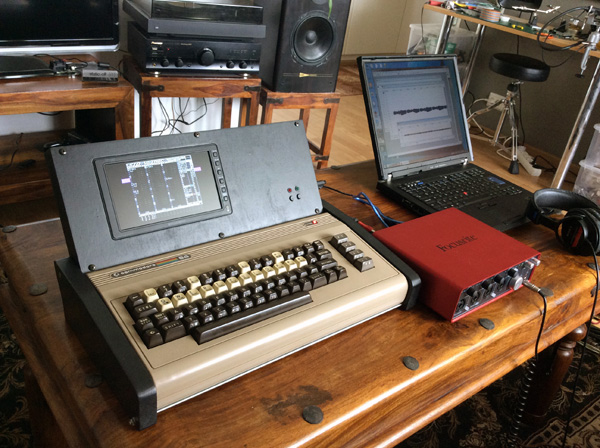 SHOWCASED AT:

Vaasa Game Days in Vaasa, Finland
White Nights in Helsinki, Finland
Gamedev Days 2016 in Tallinn, Estonia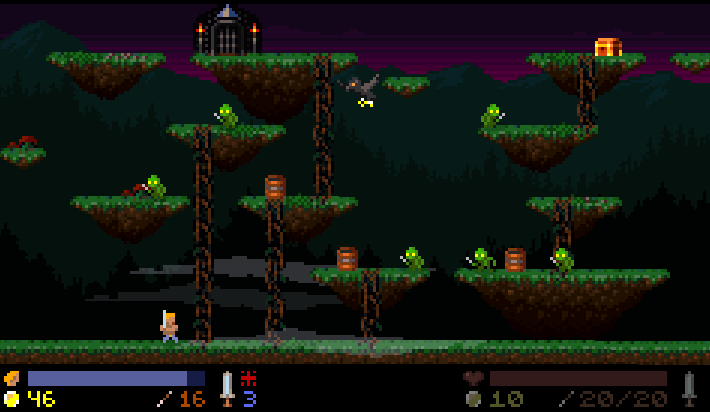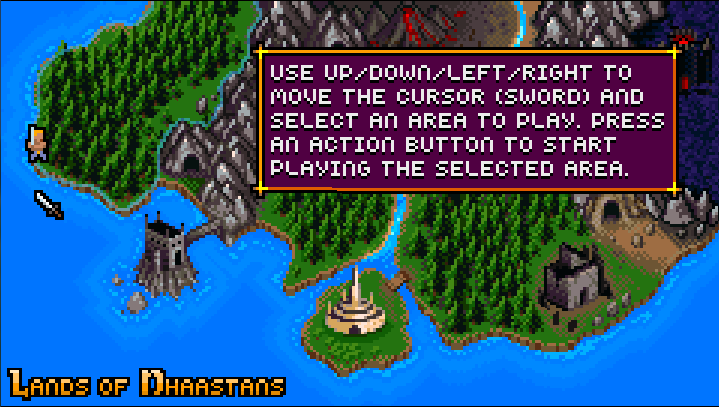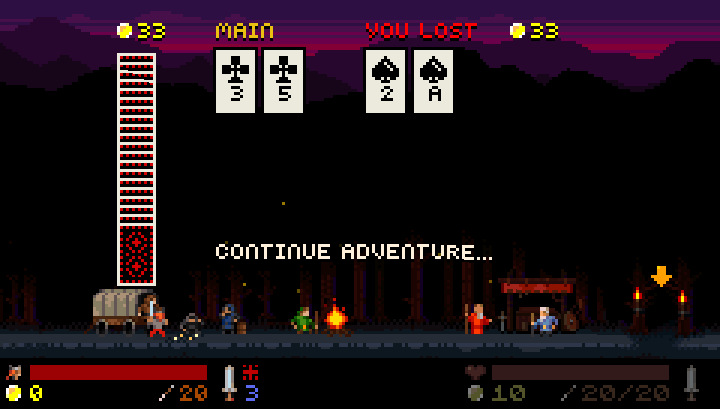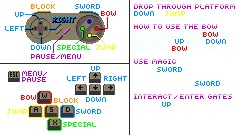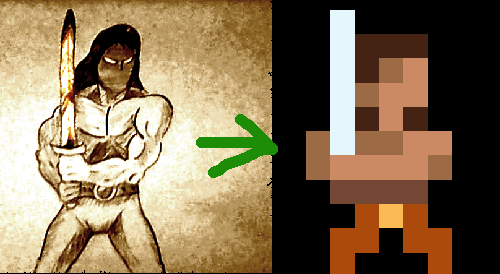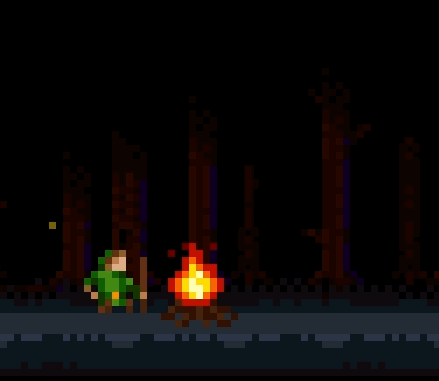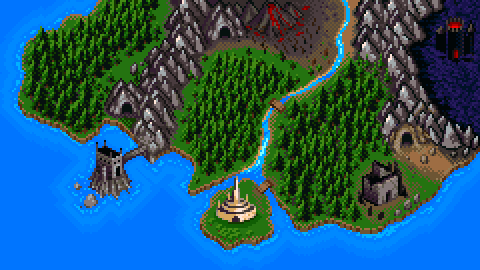 MORE INFO:

Thysword.com)
Forums.tigsource.com)

Thank You for your interest!

Sincerely,

GamePhase


ABOUT THE DEVELOPERS:

GamePhase is a small Indie team from Finland.
We are a three-man operation and are all passionate about retro gaming,
specifically 8-bit and 16-bit systems.

Twitter.com)
Facebook.com)
Gamephase.net)