Through the Dead City's Second Alpha

This update focuses mostly on fixing some of the major issues with the first alpha. The most noticeable changes are the new survivor spawning, fixed melee attacks, and the new title screen. Survivors now spawn more frequently, although they are still meant to be somewhat rare. Melee weapons were a little broken before because the AI were able to hit the same enemy multiple times per swing. The melee weapons now only hit once (per enemy in range) per swing, and you can now hold down the melee button to continue attacking. This means you'll have to be more careful when dealing with large groups of zombies.
I've also thrown together a better title screen. It's not perfect but it'll do for now.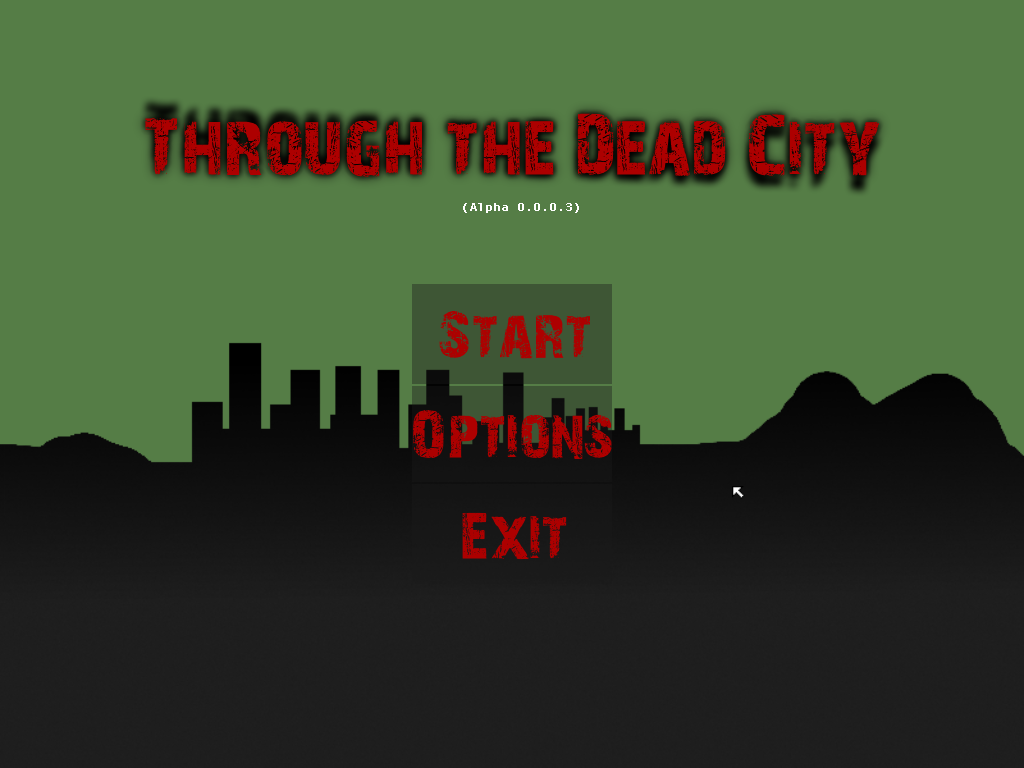 The game now supports many more screen resolutions and will save your settings for the next time you play.
Here's a list of all the changes:
support for more screen resolutions
GUI placement corrected for different screen resolutions
the game now pauses and mutes when not the active window
player no longer loses their items upon death (other survivors still have perma-death and drop their items)
Slightly improved survivor AI & spawning
Option Settings are now saved (there are still currently no game saves though)
Link to feedback/Bug Report form on the pause screen
Improved title screen
Fixed bug where melee weapons would hit the same target multiple times per swing.
Pressing 'R' will no longer show the reload animation if your weapon is already full.
Holding melee attack button will keep swinging automatically
There isn't really any new content in this update so everything still looks the same. The next update will focus on adding new content and gameplay features.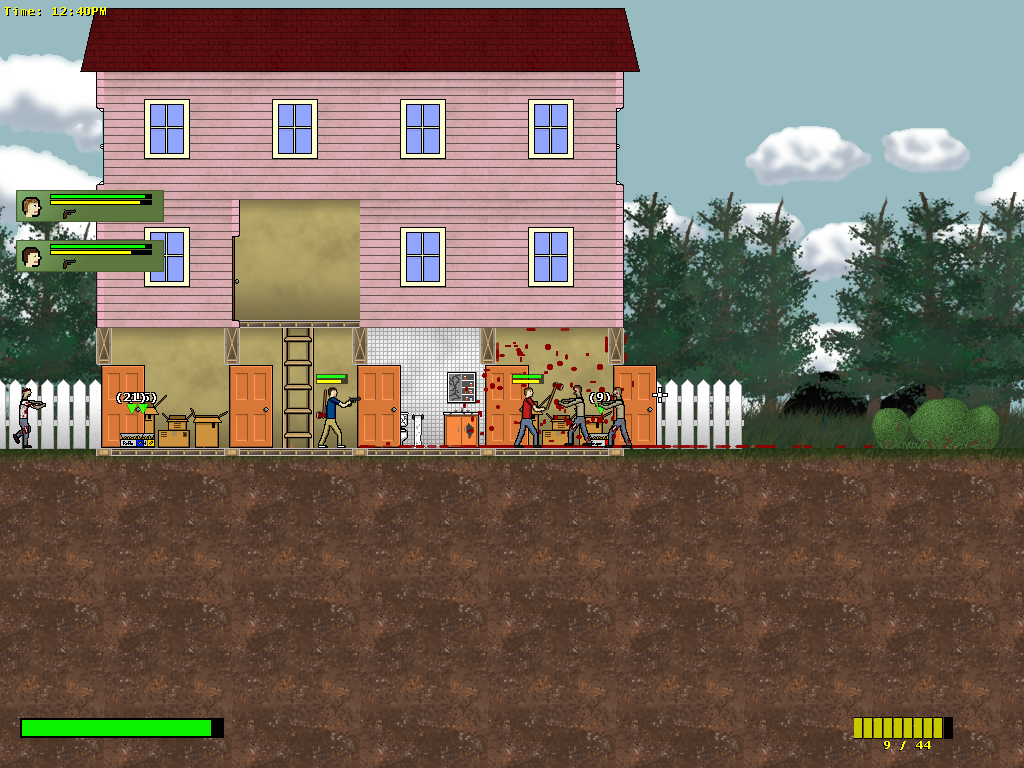 First Alpha Note
I'd like to thank everyone who played the first alpha. I got tons of great feedback and hopefully that will continue so I can make Through the Dead City a game that everyone will enjoy!