The inventory textures are placeholders, new (and fresher) will be made in beta.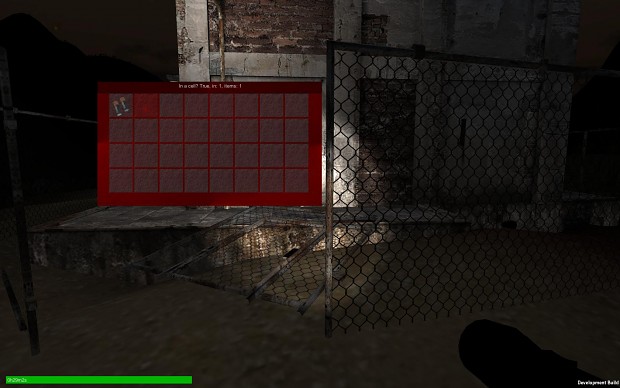 Here you can see the battery item, and the cell the mouse hovers over, is red.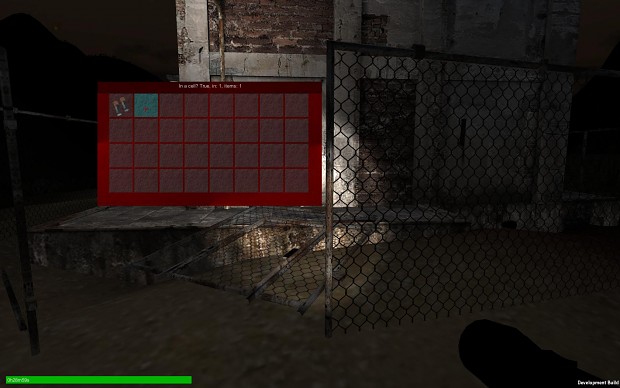 Here is the same cell, but clicked with the left mouse button.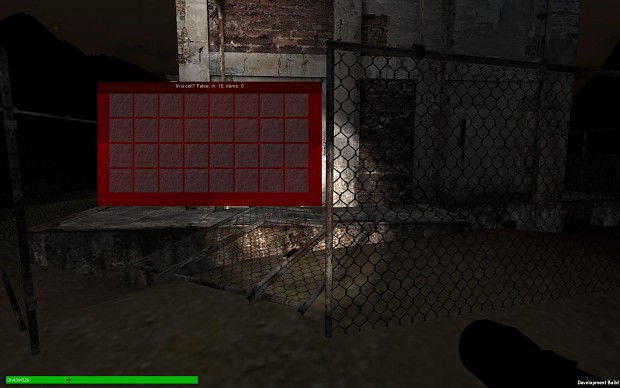 Here, the cell containing the battery is left clicked, and the battery is used. The battery level, has gone up from 29 minutes to 43 minutes.