This week a rather short news with some exclusive and very fresh screenshots. All of them where taken today with the current build of Just Hot Air and the shown graphics nearly represents final quality. Only lightmaps will be precomputed with higher quality and some post processing may be changed or added, like anther kind of antialiasing or a little bit of bloom. Of course there could be minor changes on shaders and meshes as well.
---
Levels
There will be twenty-one levels in the first release of Just Hot Air which represent one pack of levels which are settled in the same environment. In this news we want to show you three of them. First one below will be the third level in this pack and gives you a rough impression of the benefit which can be taken by using world objects to push the creature into the hole.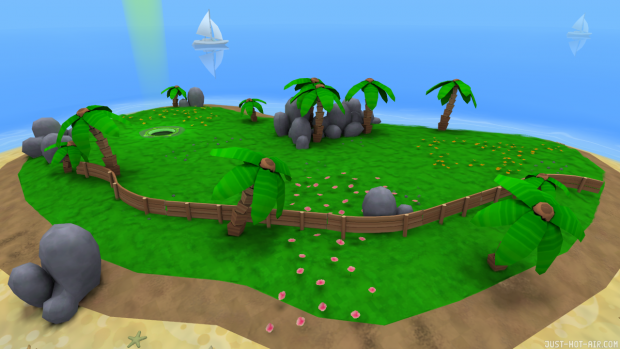 The Turtle can be rescued by only one push if you use the fence as reflector for it. Next one will be the sixth level of the fist level pack and extends the idea of the one above.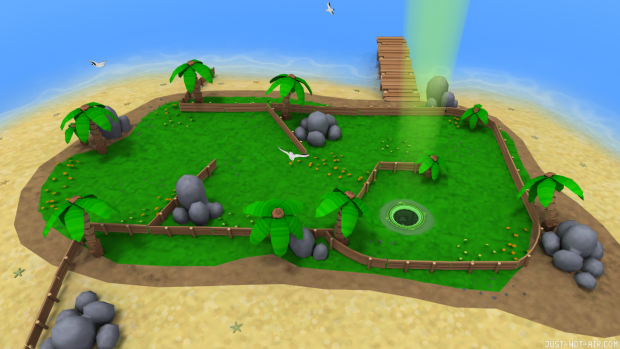 The last level is a later one, to be explicit probably the fifteenth of the pack. This one is quiet difficult because of the slope on the second island. You have to give the Turtle an exactly metered push to reach the bridge without falling into the water.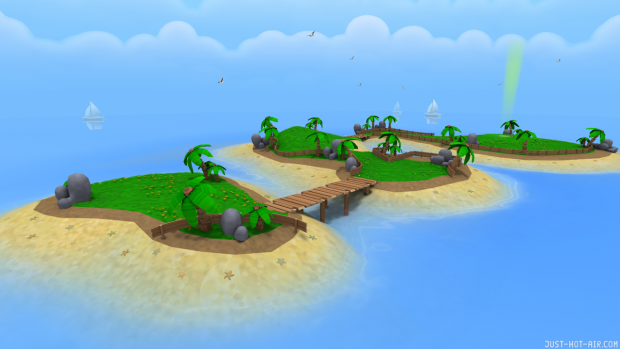 So far this week, next week we want to present you a short excerpt of the official soundtrack for Just Hot Air.
Stay tuned and please like our game on facebook!
- Andre, Micha and Raphael