¡CorgiFields fans and followers, we want to share with you the big news!
CorgiFields has been selected to partake in the @UPC.School competition Three Headed Monkey Awards. The public voting has already started; ¿would you like CorgiFields be the winner? We can make it happen with your vote!!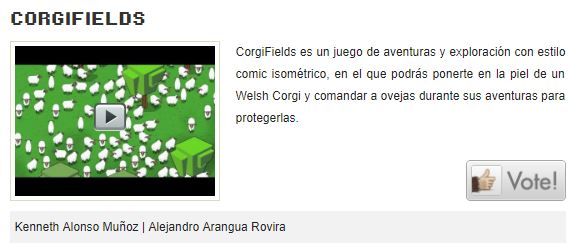 Vote CorgiFields here: CorgiFields_3HM
Follow these instructions to register your vote:
1- Click on the VOTE button.
2- Enter your email and you will right away receive an email with the link to confirm the vote; click on it and your vote will be confirmed.
Thank You corgi lovers!