Game Beats
A lethal virus has infected Treasure Island,San Francisco. It is up to Captain Winter, a U.S. Army soldier working with the Center for Epidemic Research and Control (CERC), to stop the mysterious and deadly Pangu Virus from spreading to the mainland. The Cepheus Protocol is an independently developed top-down RTS inspired by XCOM, Company of Heroes, and Parasite Eve.
In Cepheus Protocol, you will make decisions that will force civilians to either rally behind you or attack you outright. How you decide to combat the virus is entirely up to you. You can fire bombs and leave no trace of human life behind or you can try and save everyone at the cost of your squad's safety. The game features a full day and night cycle and will adapt over time to make the Infected more dangerous as the days progress. The Infected will mutate and adapt to the player, creating a challenge at every turn.
You will control fully customizable teams that you will send into the infection zones to do CEDA Missions, help civilians, or just seek out Patient 0 . You will lose men if your arent careful and be forced to train and recruit from your player base. Each solider will be unique to a point with randomly generated traits and skills allowing you to tailor them with specific tactics.
You will have to use all the tools in your arsenal and research the plague to discover its origins. You will use your knowledge to cure it to stop the virus before it causes everything to spiral out of control. You will hunt Patient 0, a unique carrier with special abilities that gets stronger as the days progress. You will be confronting and fighting her over a span of main missions and side objectives riddled across the island.
---
Those Tantalizing Final Steps
Dev Update #17
Over the week we set some hard deadlines across all the divisions and drew a line in the sand in terms of getting the build situated internally to play the first few hours and getting away from just purely combat test maps. We also worked on submitting and getting our early internally build on steam for internal dev members and QA latter on. We also worked on getting our website live sometime in the next few weeks!
We currently have 5 minutes of animatics like this and we're going to start scaling up recruitment for 3D animators this week. We expect roles to fill in quick so apply if your interested.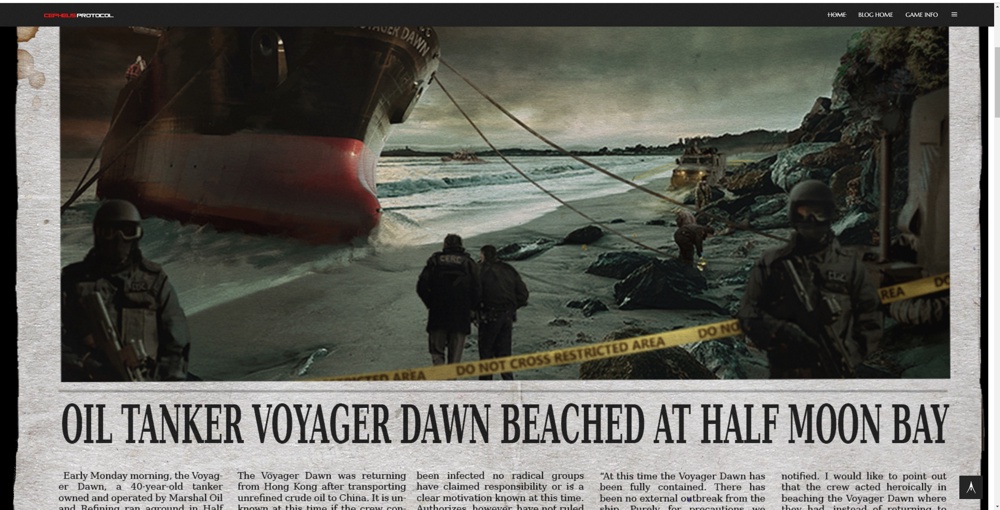 We also worked on our website where you will be able to discover clues about the virus before the game launches. We are building a whole new universe and backstory to Cepheus Protocol so stay tuned and buckle up as we start to put all the final elements into the place these next few months.
---
Animation
It should be noted we'll be expanding our animators in November to start cutscene work and to work with Clara and getting the final elements situated. Expect to see more progress in terms of animation from these base animations over the weeks to come!

If your an animator or interested in helping out shoot us an email!
Recruitment
Currently we are seeking talented individuals in the following roles. It should be noted the project is post launch compensation and we are incredibly willing to work with any individuals schedule that might be interested. Feel free to send me an example at with your reel.portfolio and/or website.
3DMax Animators
Prop Modeling
Email : recruitment@halcyonwinds.com
---
Concept
Juniardi worked on mood paintings to help the level designers setup final post process effects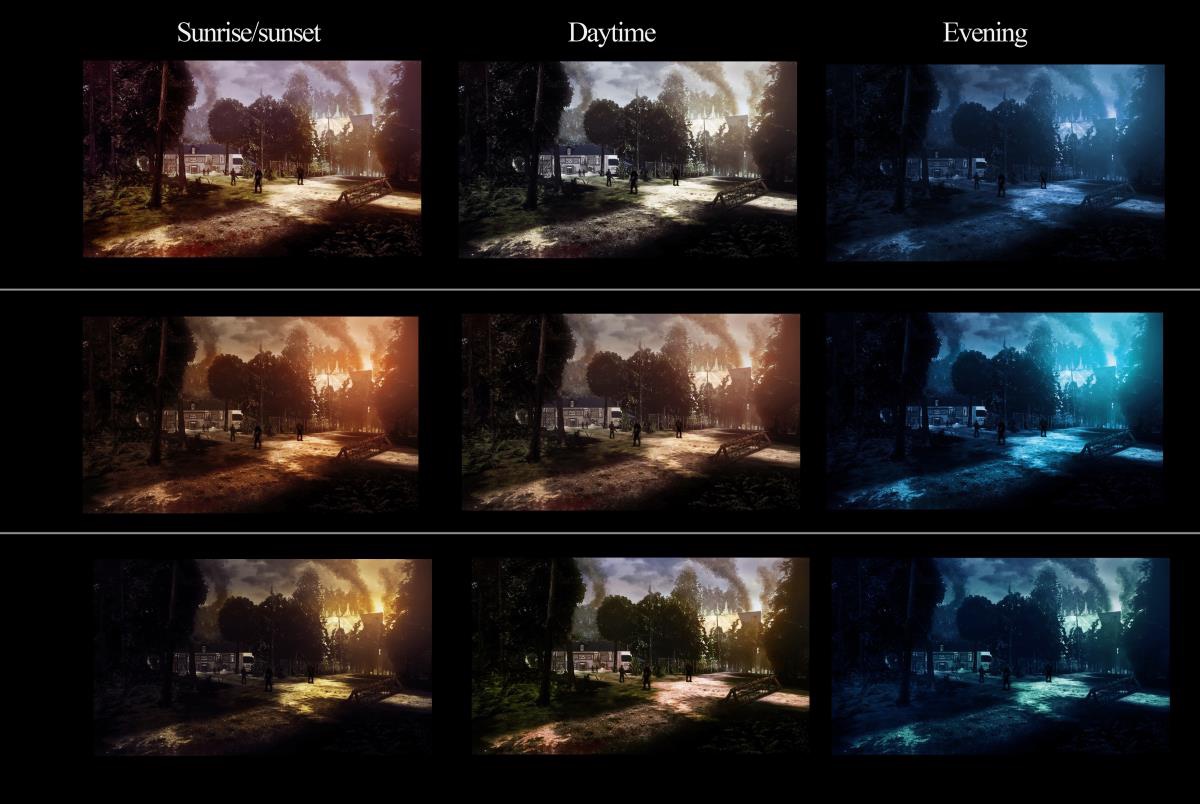 Jon and myself finally cracked the culprit of the UI scaling so we worked to get more of the final elements in.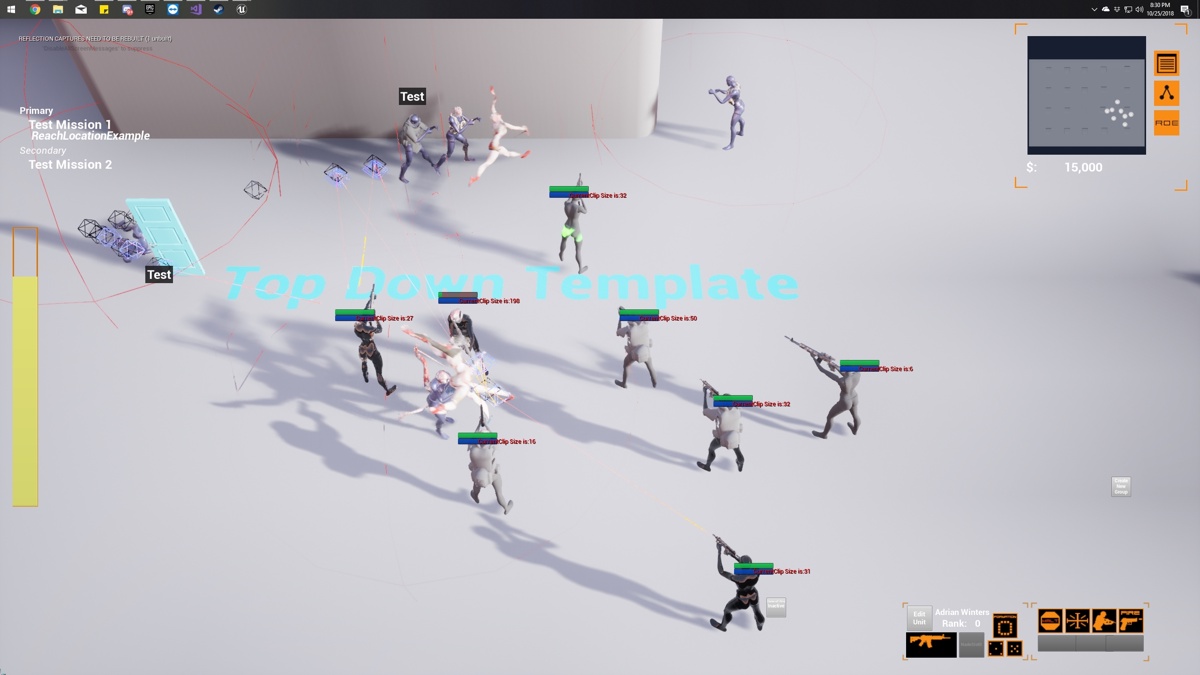 Chris made the entire intro cutscene as a fully animated animatic. it goes without saying everything is coming together quickly!
Ashley worked on the Stage 1 of patient zero and how she will be found during gameplay segments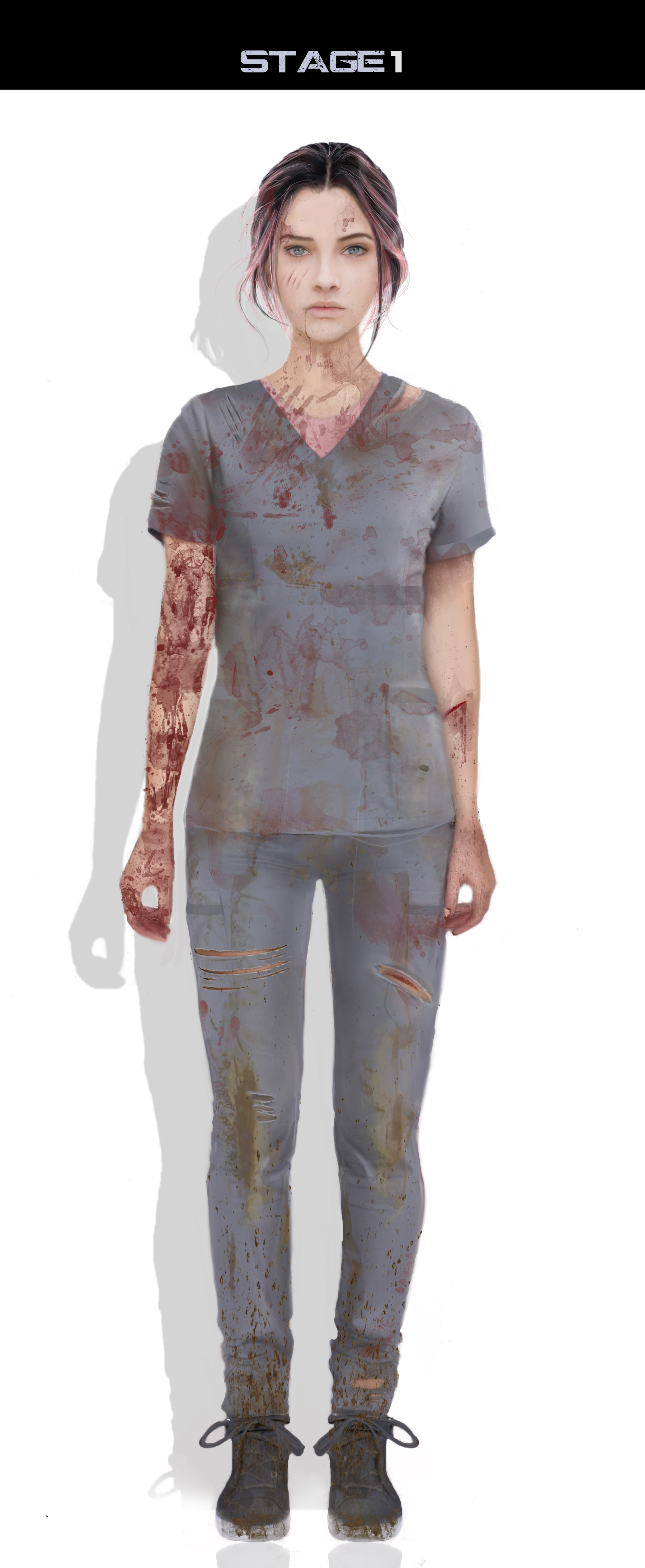 ---
Character Modeling
Clara worked on the skin shader and we set several internal meetings over the week with various divisions as we worked to perfect and get this fully situated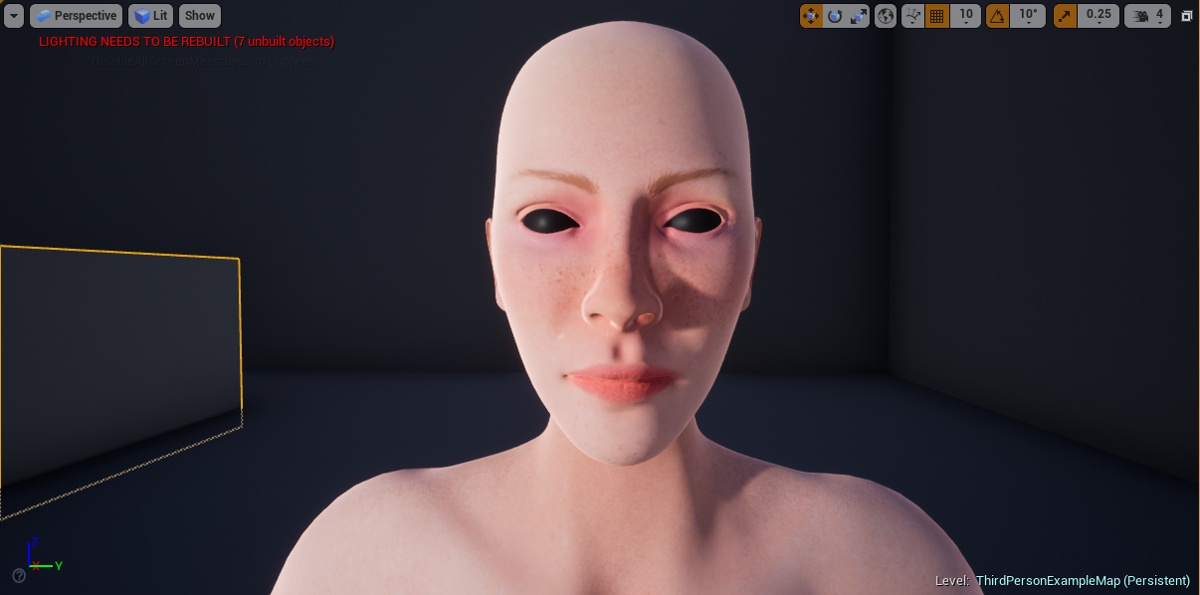 Fabian worked on polishing up the Spitter for some final tweaks that were needed

Andrew worked on the helmets and various texturing techniques to get them all situated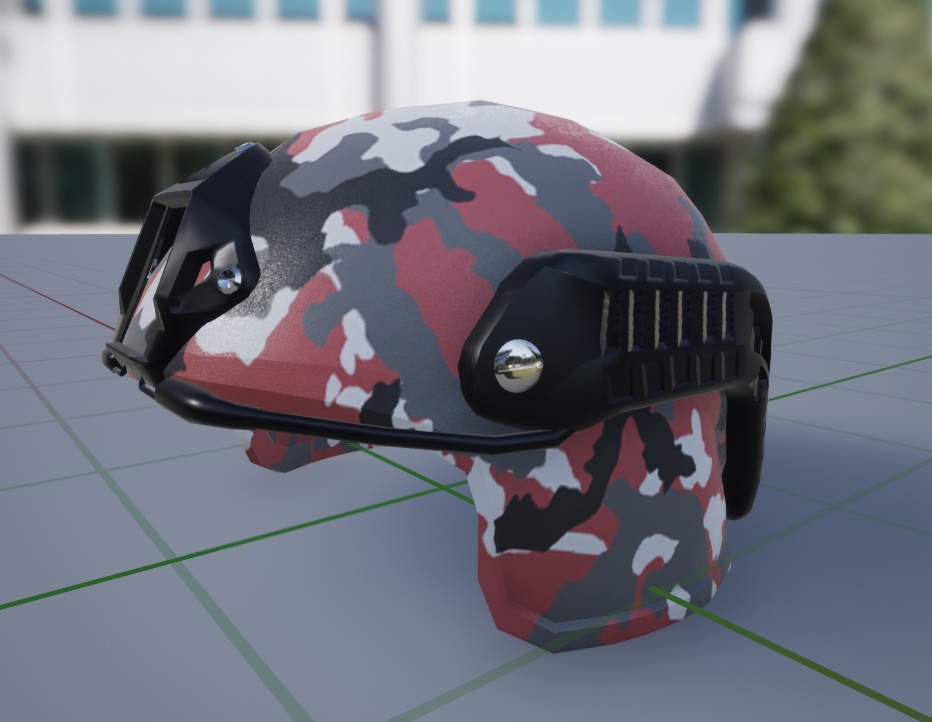 He ended up switching the rails to a more realistic shader/texture after some discussion in today's meeting
---
Programming
Derek worked on the civilian barricade/base building system that allows civilians to have erected small settlements during the span of the game. He did a few tests and it worked so hes moving on to the next system.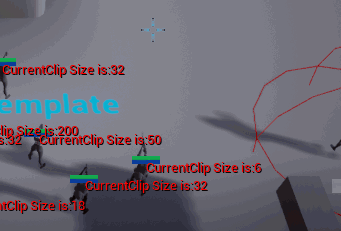 Next he worked on the civilian talking system so random NPC's will talk to you and react based on your reputation level to them in the city.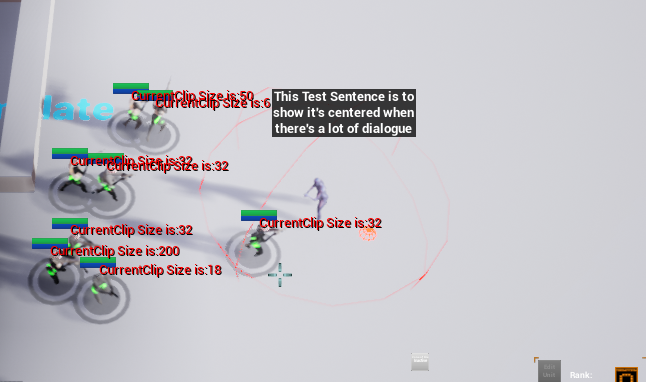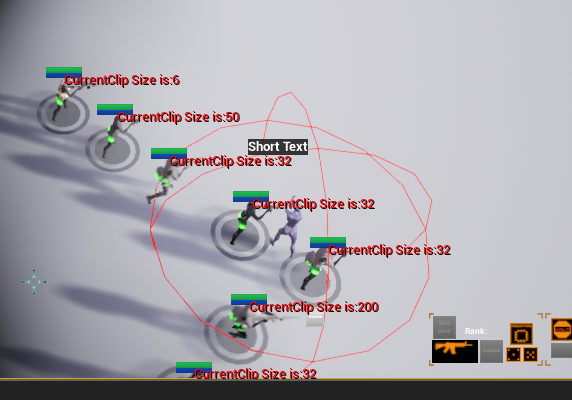 I fooled around with the "Purge" policy that allows you to shoot civilians on sight if you feel they might be infected or just a threat.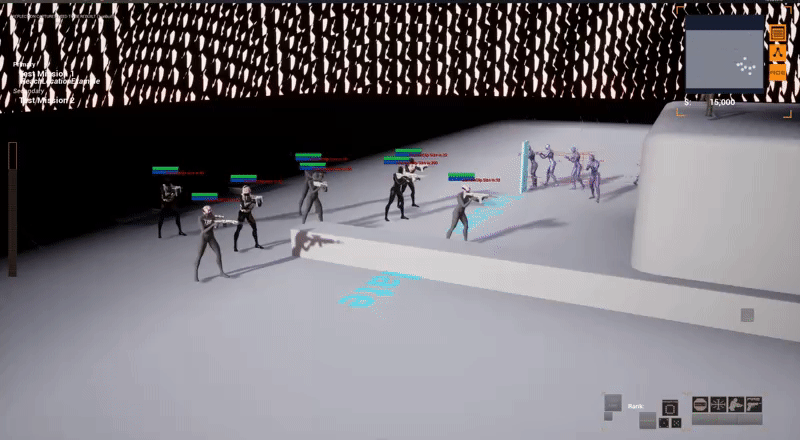 I also worked on the Weapon market WIP system that will allow you to buy gear to equip your units in the field.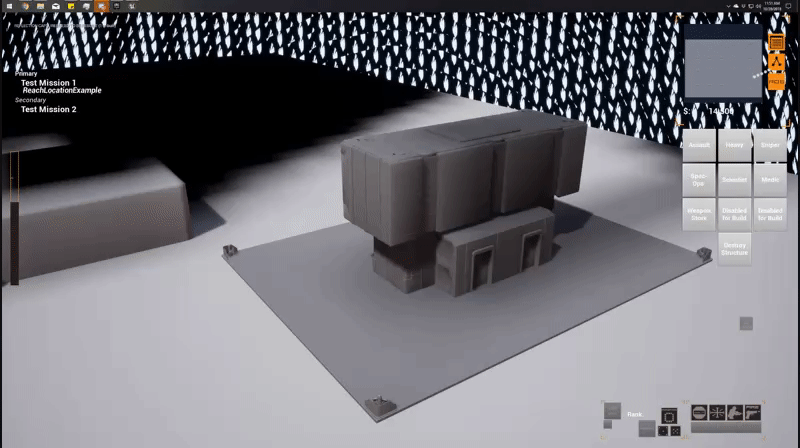 ---
Level Design
Anthony worked on further blueprints of the final boss zone and did research of the real world barracks on treasure island. We watched various videos on YouTube and other samples to gather ideas and help inform the design of the overall segment. Suffice so say this area will take quite a bit to find the right balance for the ending.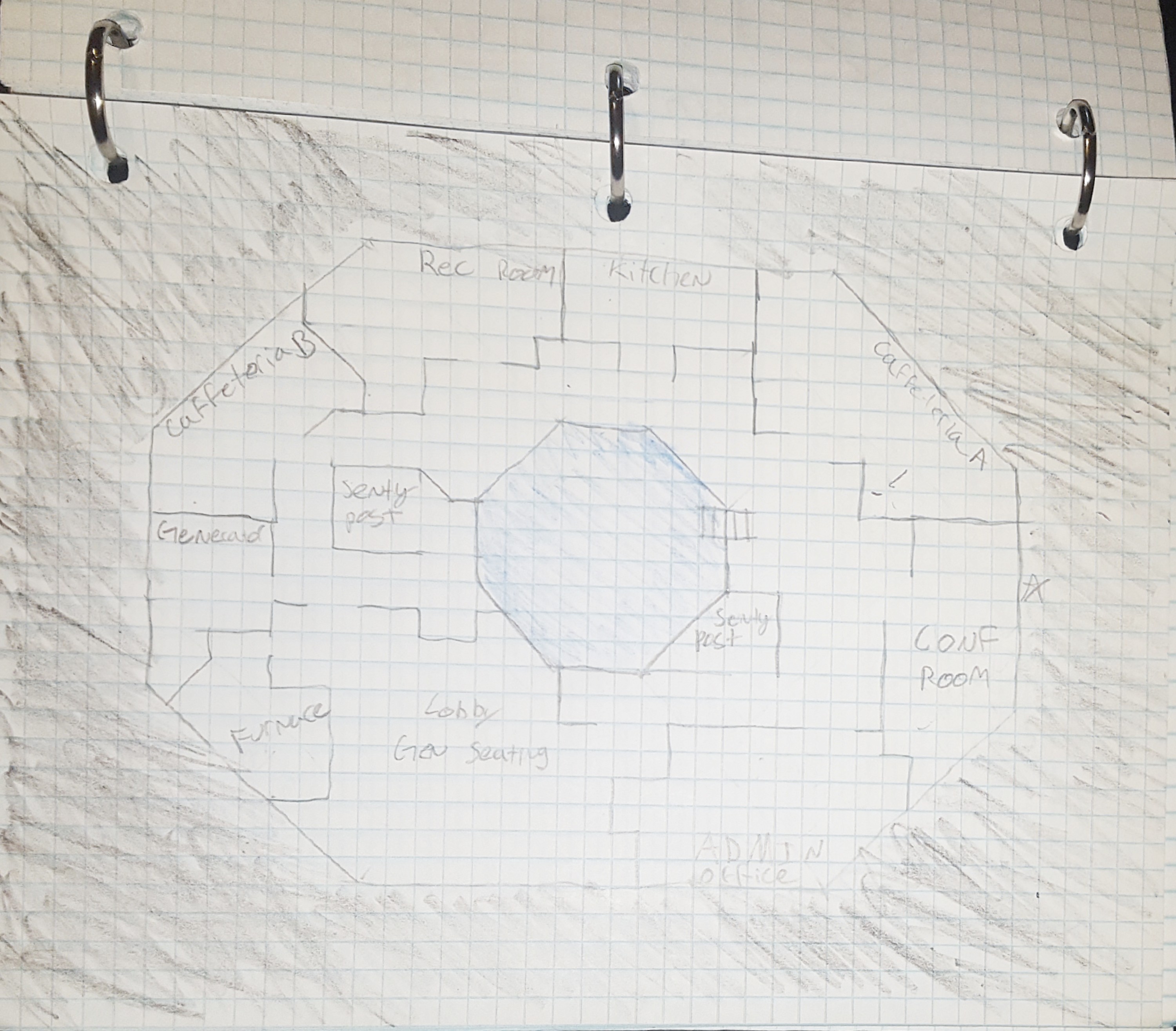 Vesa worked on getting some commercial zones situated and doing further detail passes across his assigned grids.
Derek worked on finishing up his deadlines and starting work on his next grid this week.
Thad did further detail passes over this week.
We had various discussions on problematic areas and just zones that require tweaking or were lacking thought on how gameplay will operate so we broke a few sections up and planned out the next 2 months of deadlines to have all the levels wrapped internally. Dont you just love my drawings skills?
Community Discord Server
We started a Discord! Join it and support the game we're still turning on the lights so it will be more filled in over the next few days!