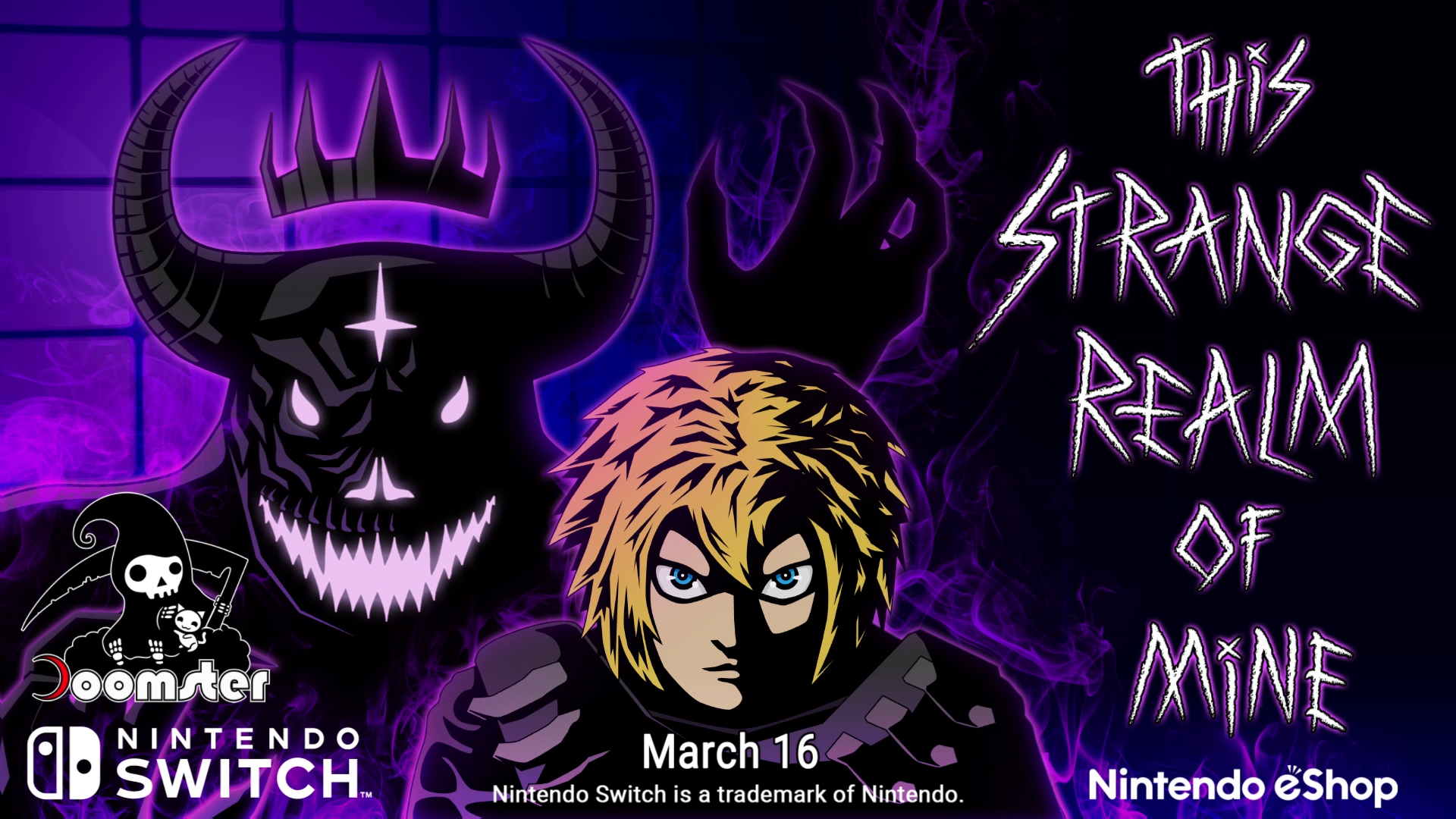 Doomster Entertainment released its first Switch game This Strange Realm Of Mine (REALM) 16th March 2020.
In REALM you explore your afterlife. You'll travel through dreamlike scenarios where you come across characters in various predicaments. You'll fight monsters on the way and unlock poems in-between levels that explains the backstory.
The game switches pace and genre from level to level, but the main focus lies in good old FPS combat. Solo developer Wildemar Doomgriever took inspiration from classic games like DOOM, Mario, Gradius and other games from his childhood.
Trailer: link
eShop Americas: link
eShop Europe: link
Currently a PC patch is in the works that will reflect the Switch version, as they differ a bit.
~Doom