After a long meeting with the head of the studio, which is me talking to myself, I came to the conclusion that i want to expand the game even further. Instead of having just simple levels loading one after another I wanted to give the player the ability to choose what would be his next move and to have more weight on his options, instead of boring dialogues and choices. I wanted the consequences to derive from what he is actually doing and not by what he just selects on a dialog. And instead of just a typical map to just move around, now this is going to play a major part in the game, strategic positioning of characters would play a significant role to how levels progress and how difficult the levels themselves are. On what the player would give priorities would also effect the progress of the story with unforgiving results, you could even lose main characters to defection according to your choices. That's all i'm saying for now, big things are coming in the future, stay tuned!
Here's a timelapse of creating the map of Japan:
Here is an overview of the demo level WIP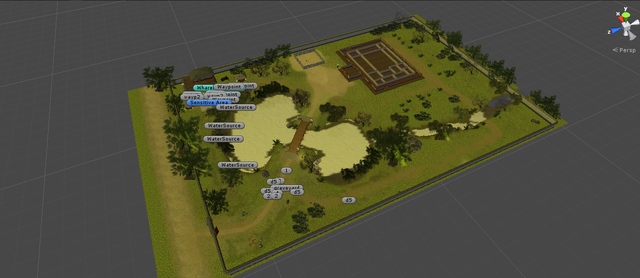 Here is an overview of a level that is going to be in the final game, the brown buildings near the top are the same models in both pictures, for scale references.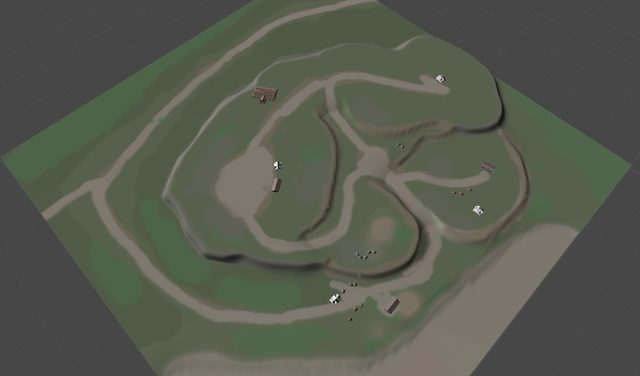 The player's scale in contrast with the buildings.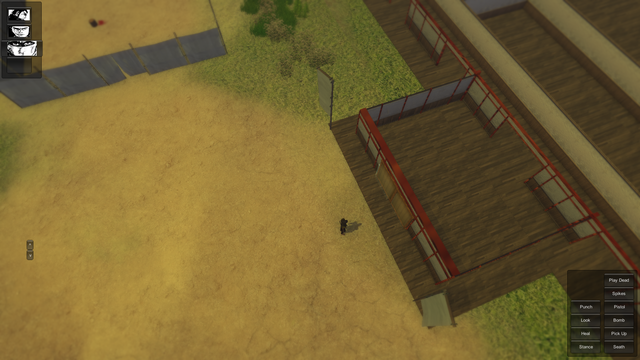 The campaign Map still WIP