We added this mob, who spits stabby bits at you, but the jokes on him because you can shoot them right back at him
I mostly finished the minimap, and made it upgradeable using amethyst gems.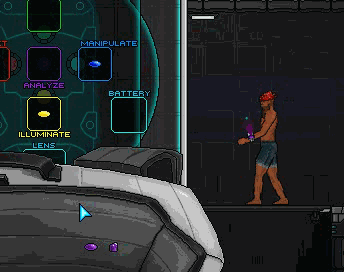 Added roots that grow under dirt sometimes, if you break them they drop plant fibers which can be used in crafting.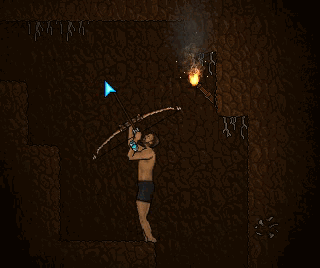 We've been working on the game for 2 years now and I only just now added a simple wooden door. I'd like to do a bit more with the animation, but its functional for now.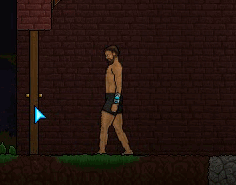 Made arrows more "immersive"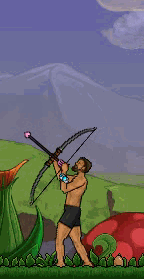 Added this hot ball: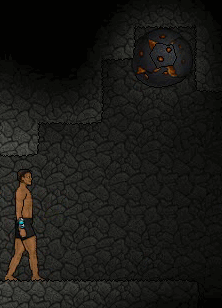 Implemented chicken feed and made chickens flip out when you attack them:
I also started working on making fire more dynamic.
We also worked on a bunch of other stuff that was probably too boring to make a gifs of.