Good morning Dream's heroes,
We uploaded a new version with improvements and bugs fixes, here's the complete list:
Improvements

Map's position icon now rotate according with Claire's rotation.
Opening Claire's agenda now it's much easier to find your way around the game world. Instead of a circle, we have inserted a red arrow which, in addition to indicating Claire's position, also shows in which direction she is pointing.


Added point of interest's icons on the map.
Hovering with the mouse pointer over these places you can immediately know the name, the description and the available activities. These places are not always visible. Depending on whether you are in the nightmare or in the dream, different points of interest will appear to explore.


PhotoMode
We reduced the use of memory using the Photomode. Wherever you are, press the [K] button to take a photo. An automatic system apply the best effect and depth of field to visually boost your screenshot! If you want to see your gallery, open Claire's agenda with [TAB] and choise the last bookmark on the right.
Bug fix

Fixed a problem that caused extremely frame drop when, passing from Dream to Nightmare, the player is near the village.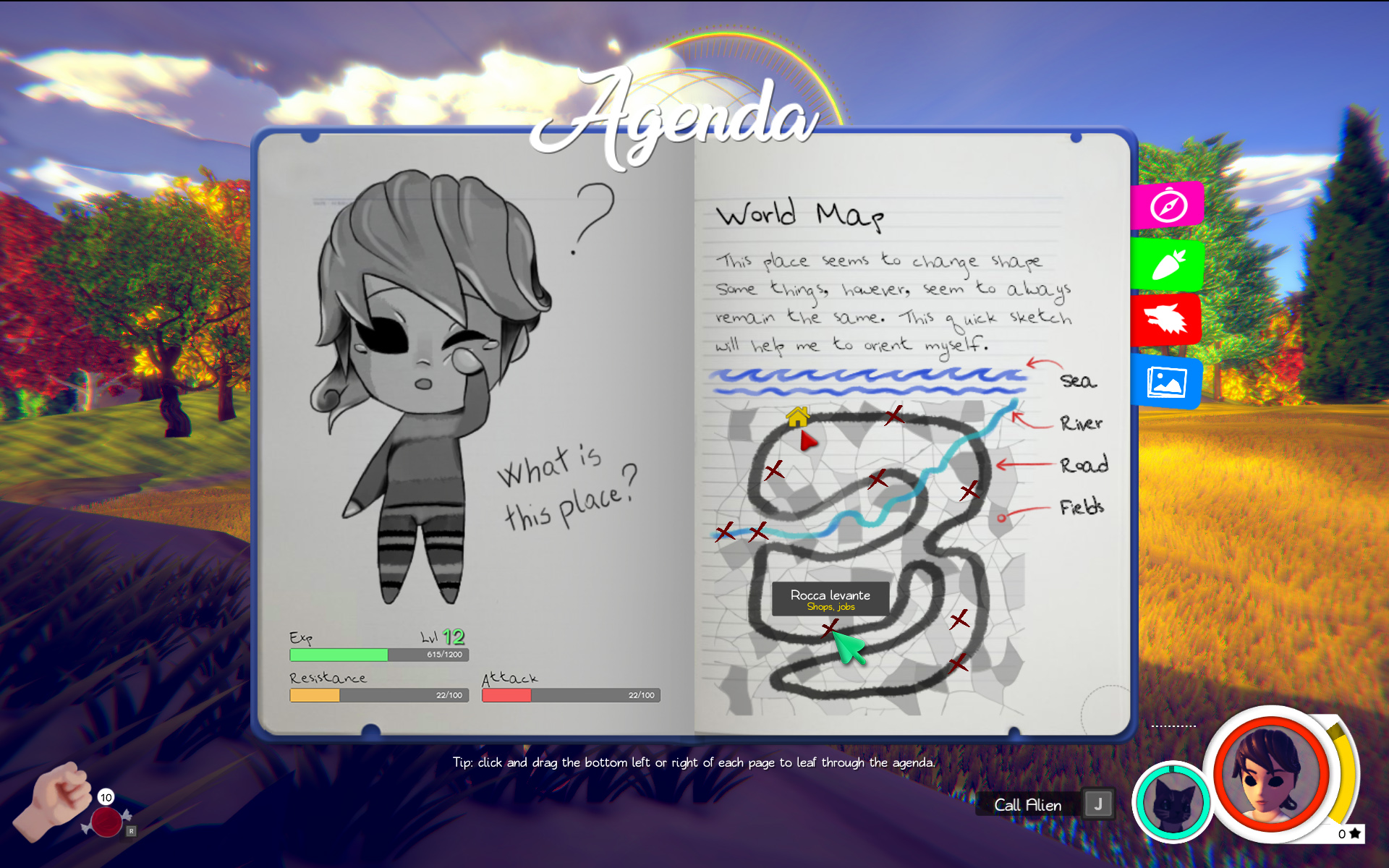 Here's below other 4K screenshot taken with the in-game Photo-mode
(right-click, open image in new tab)