We're looking to raise funds to finish development on You're Doomed and get the completed game released. The studio has so far put approximately £50,000 into this project and we need to raise a little bit more to push it past the line. Recently we begun a kickstarter to help raise these funds and we think working with our audience to get You're Doomed finished is an excellent way to get their influence into the project and create the game we all want.
We are planning to ship You're Doomed on as many platforms as possible and as such we are currently developing the game for the PC, PlayStation 4, XBox One and the Switch! We'd love to get it out on the Mac and Linux too, and if we can exceed our funding goals we'll be doing just that.
You're Doomed has been an idea of ours since before the studio was developed and finally we have the opportunity to create it and get it out in front of people. We've already started this by creating a public pre-alpha of You're Doomed so that members of our discord community can play an early version of the game and give us continuous feedback as the game develops. The pre-alpha can be downloaded from GameJolt.com or from our Google Drive, and you can also join our Discord group to discuss and help us build the game.
We want you to enjoy You're Doomed as much as possible. The Kickstarter rewards below are our way of giving back to our supporters. We're excited to bring you these rewards: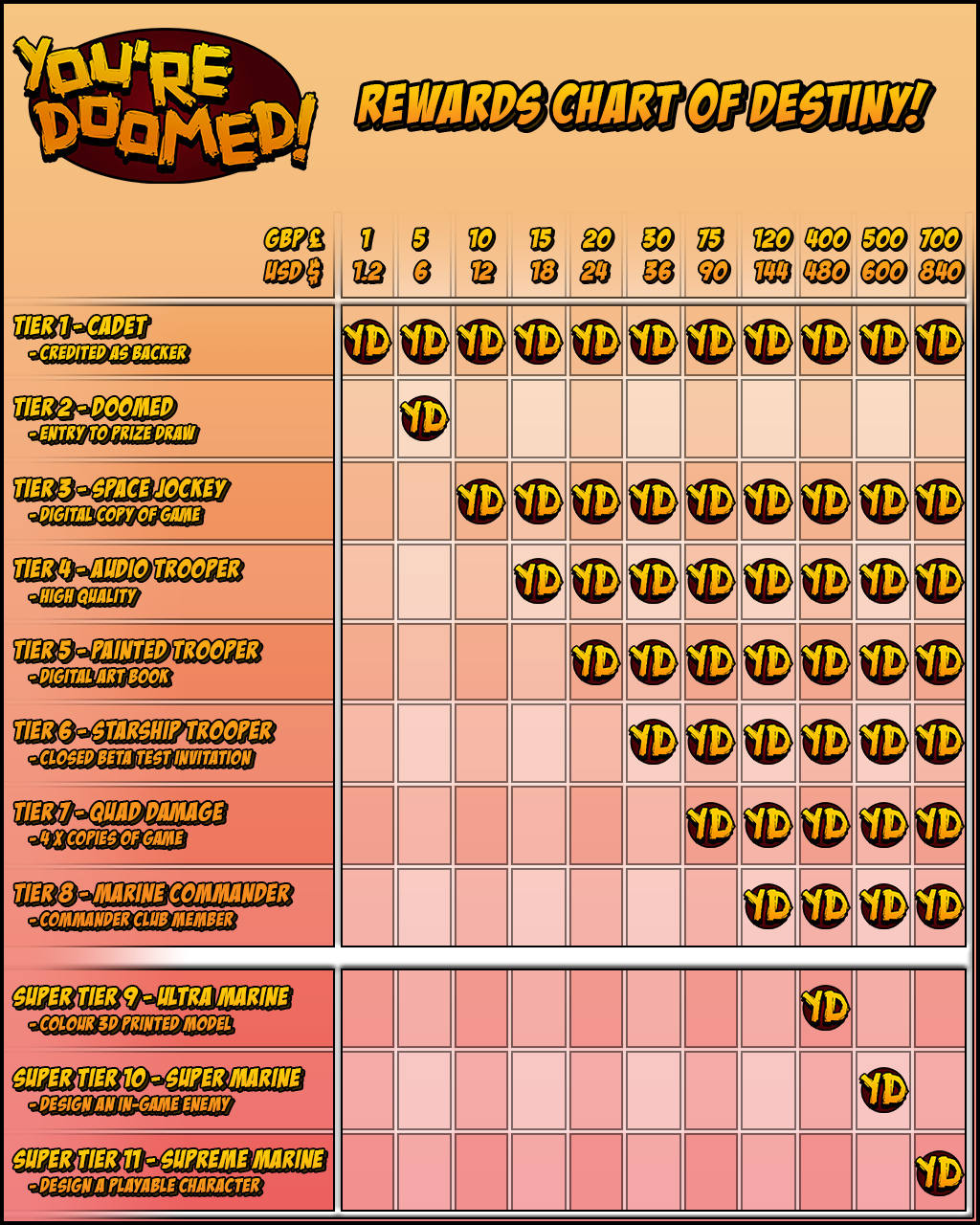 We want the process of building the game to be open and interactive. We encourage the community to be critical and to have a hand in the direction the game is going in order to deliver a game that people want to play and feel a part of. With your help we can make it happen!