I'd like to tell a bit about the world of the game, its characters and artifacts.
We'd be honoured, if you voted for 'Exit: A Biodelic Adventure' at IndieDB page: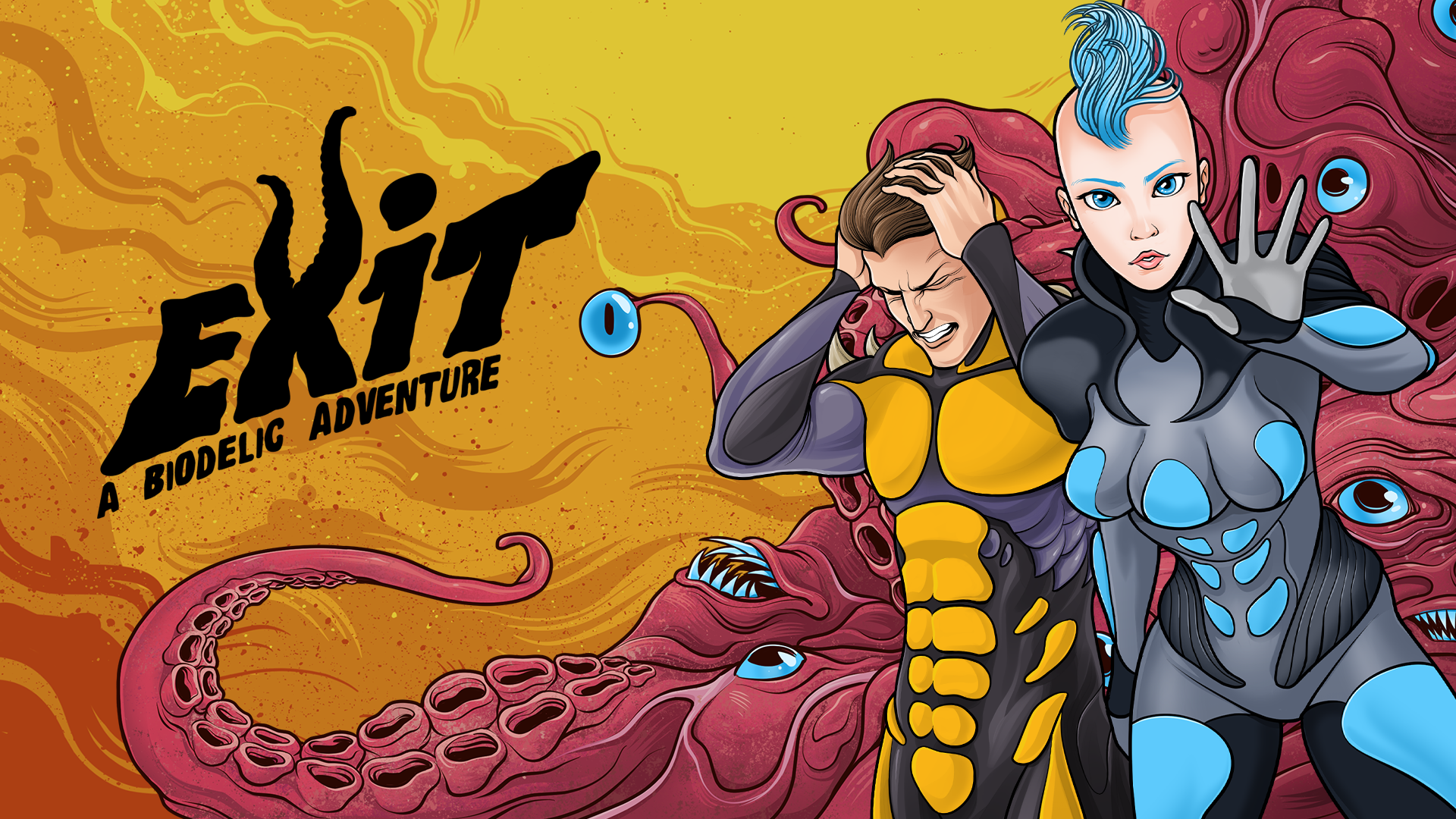 THE WORLD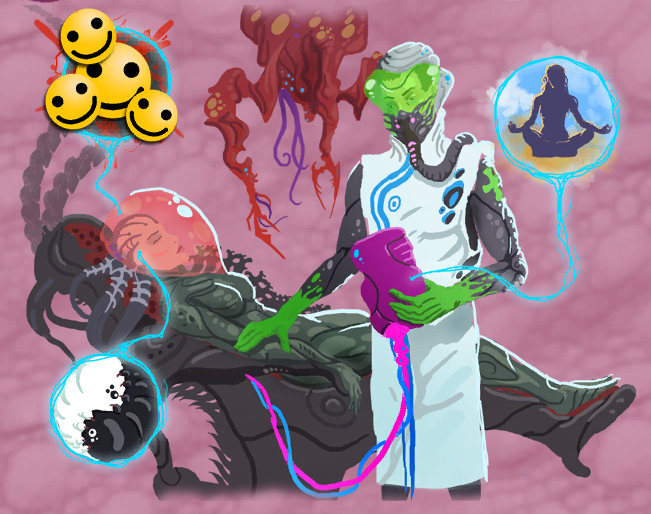 The game takes place in the world of living technologies, a world in which computers can be fed and cured, where DNA-passwords open gene-locks, and insect hormones revitalize memory. A world with biofactories that give birth to household utensils, where genetically-modified molds can generate virtual realities.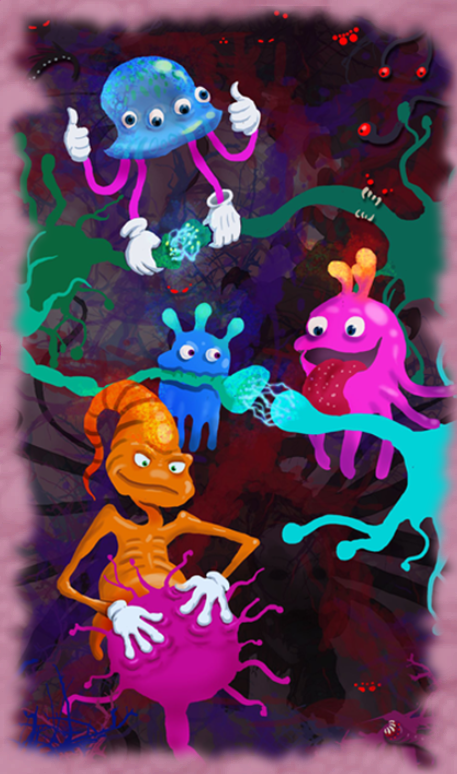 But new technologies brings new menaces, and life in the biotechnical world is far from utopia. Some time ago, scientists made a breakthrough in their study of neural organisms. They created brain-implanted networks designed to help people; sort information, filter out bad smells and tastes, clear out your thoughts. Despite claims that the neuronets reprogrammed their hosts instead of adapting to them, they boomed in popularity. The neuronets grew. They integrated, became aware of their hosts' secrets and weaknesses... And then, like a sudden crash of thunder, the Epidemic of the Worm happened, and the human race surrendered to the neuronets. Entire wormy cities now exist where inhabitants perform sinister rites and search for new victims.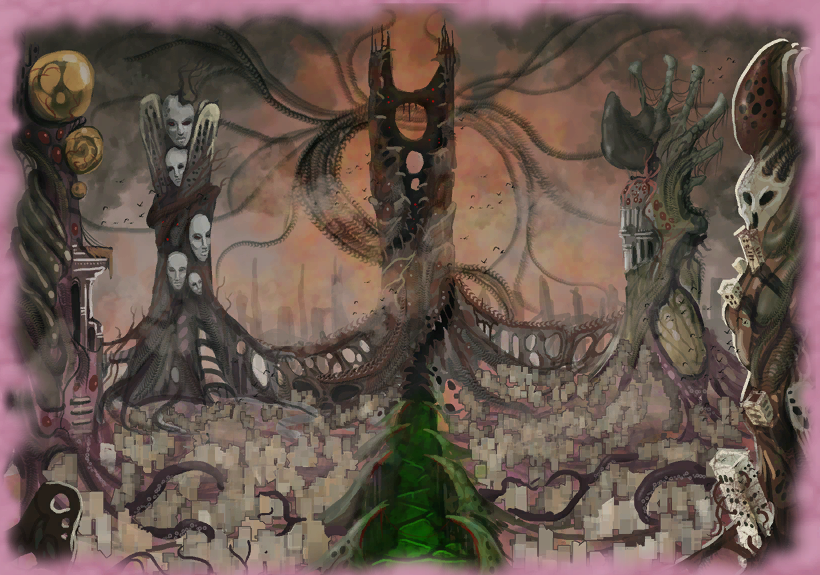 Having entered this brave new world, will you find the Exit?
THE CHARACTERS
There are three main characters and lots of supporting characters of a wide and strange variety: shoggoth, crocoquacker, naturmorph, octopad, tortoysa and all other uroboroses, including playable helpers (Military Fish and Autonomous Ear).
MAIN CHARACTERS
Adem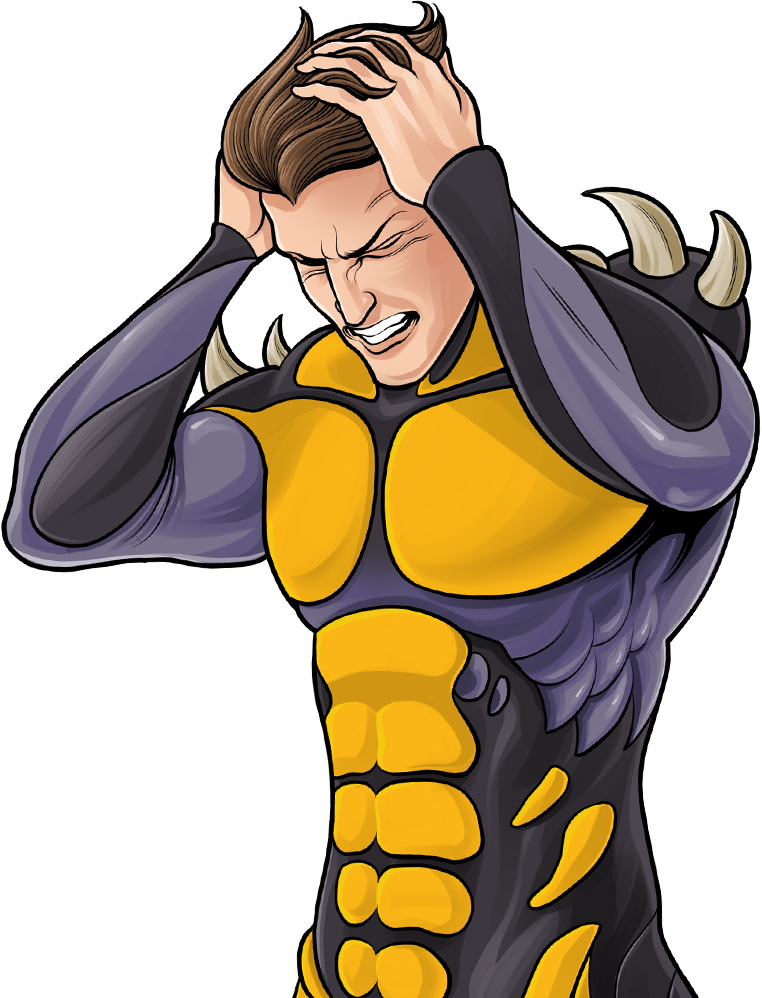 The protagonist name's Adem. One of the goals of the game is to find out: is he a fighter of the infection, or a hunter of new prey?
He'll surely mess around elbow-deep with bioflash drives, living joysticks, brain caviar, insect ampules, and smelling snails. Adem will end up locked underwater with a giant ichthyoserver, trip on biogenic hallucinations, get tied up among mutant beetles, program sentient tangles of tentacles with foreign genes! Don't forget his own body, of course: you'll give Adem extra fingers, lend his eye to a biorobot for espionage, and even let his nose run off and whiff some spores for a while. Adem will even enter his own spine!
Bina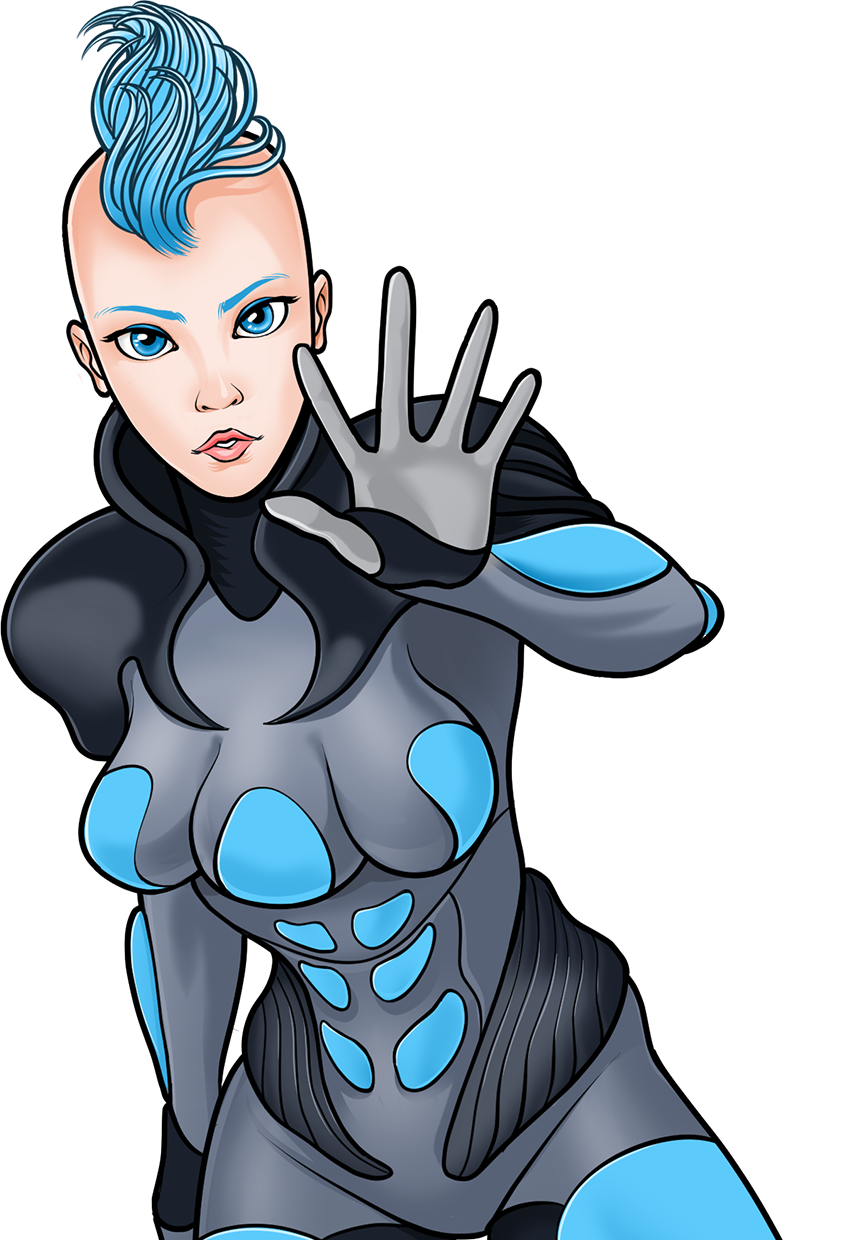 Meet Bina! She has three obvious virtues: determination, resourcefulness, and confidence! How is she related to Adem? Archenemy? Former love? Current love? Or just innocent victim to infect, or a Worm-infected predator?

Slimey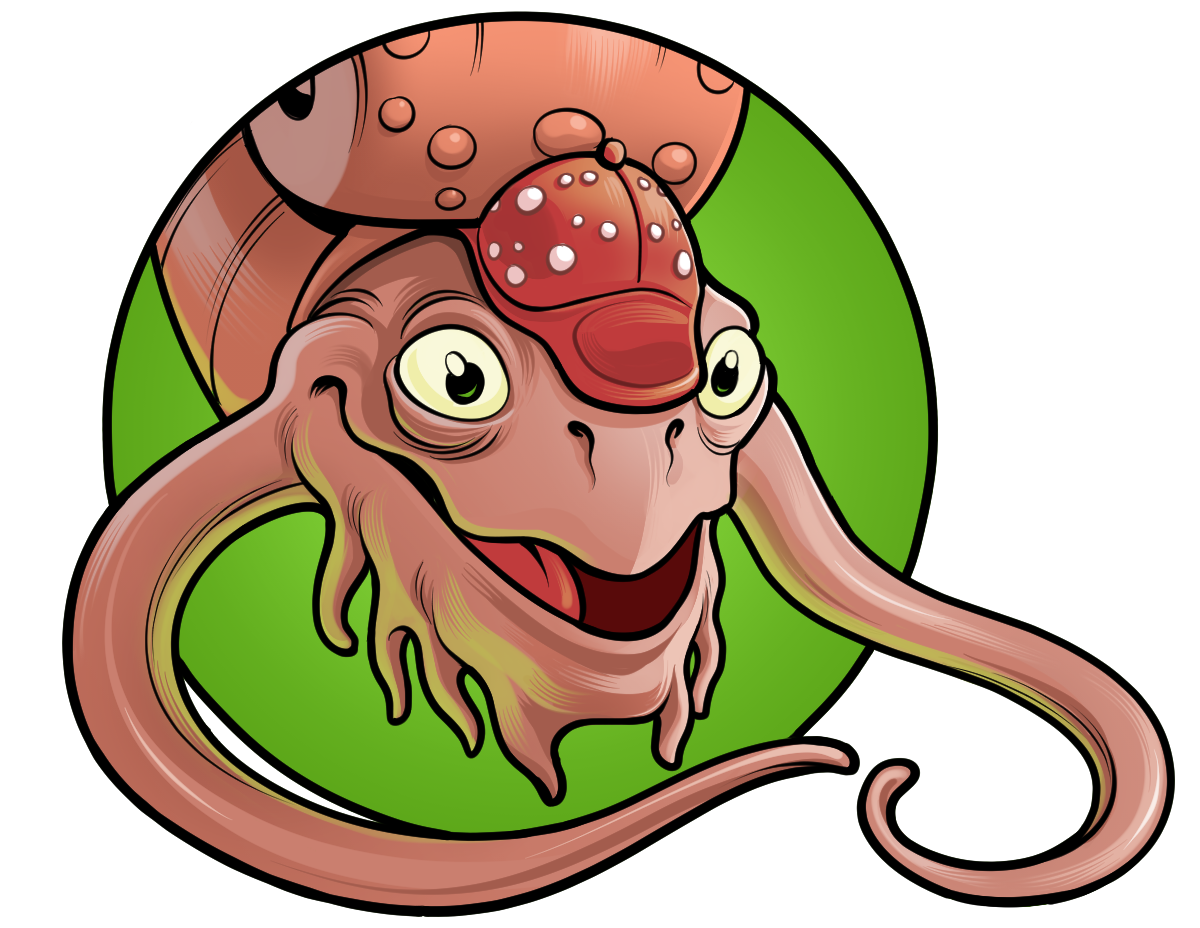 That's Virtual Assistant™ "Jolly Jelly"® in all of its gore and gooey. Its name is Slimey, it has rather dubious sense of humor ("If you've got hairy hands, you don't need a towel!"), but it's always full of beans and big ideas!
SUPPORTING CHARACTERS
Minor characters could be of major importance! Player will be able to talk with them, interact in a different kind of ways, and so on.
Shoggoth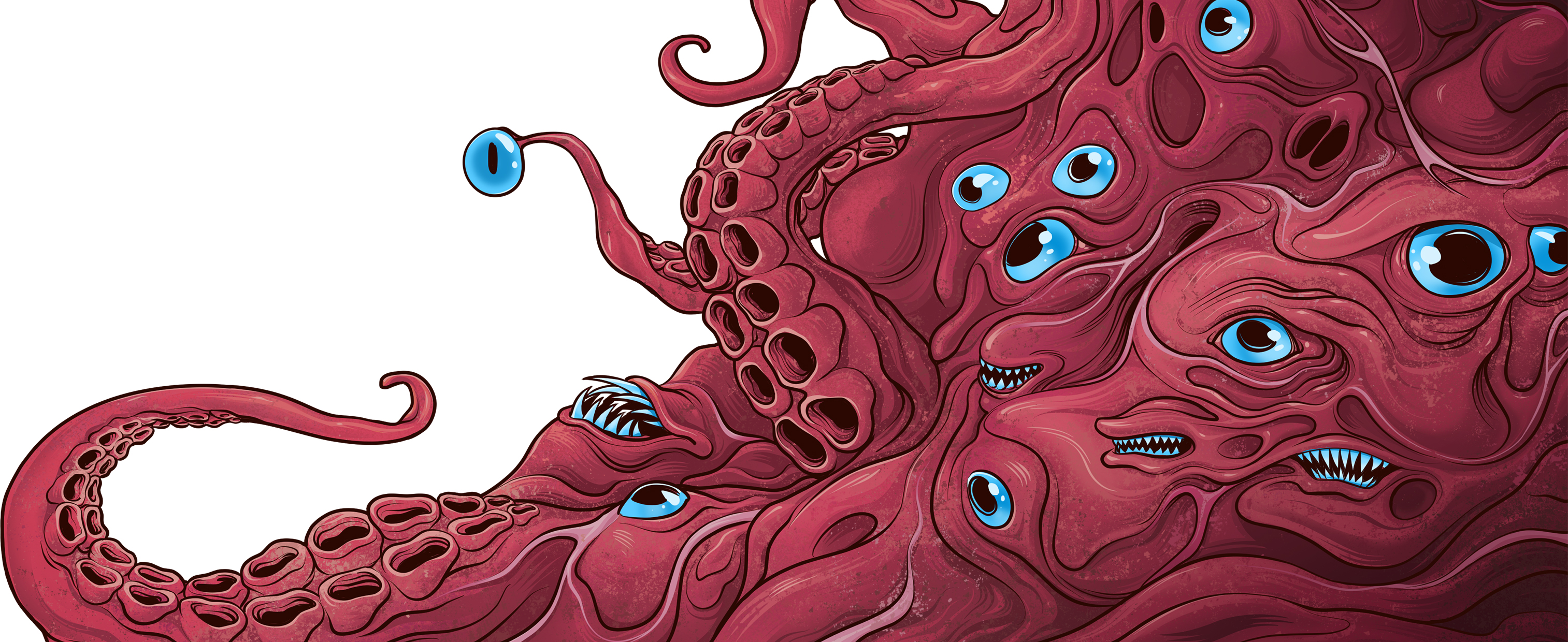 Lovecraftian(ish) shoggoth, a biocomputer with programmable intertacles, player can change them into different interfaces using foreign genes downloaded from a bioflash drive.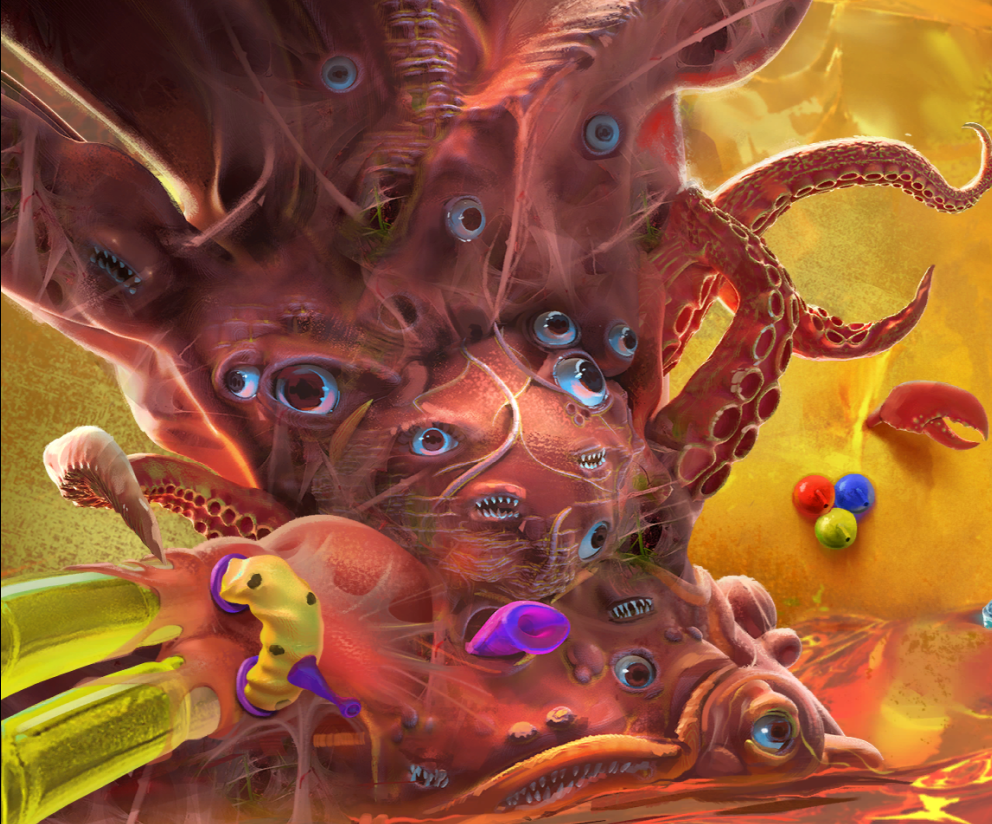 Naturmorph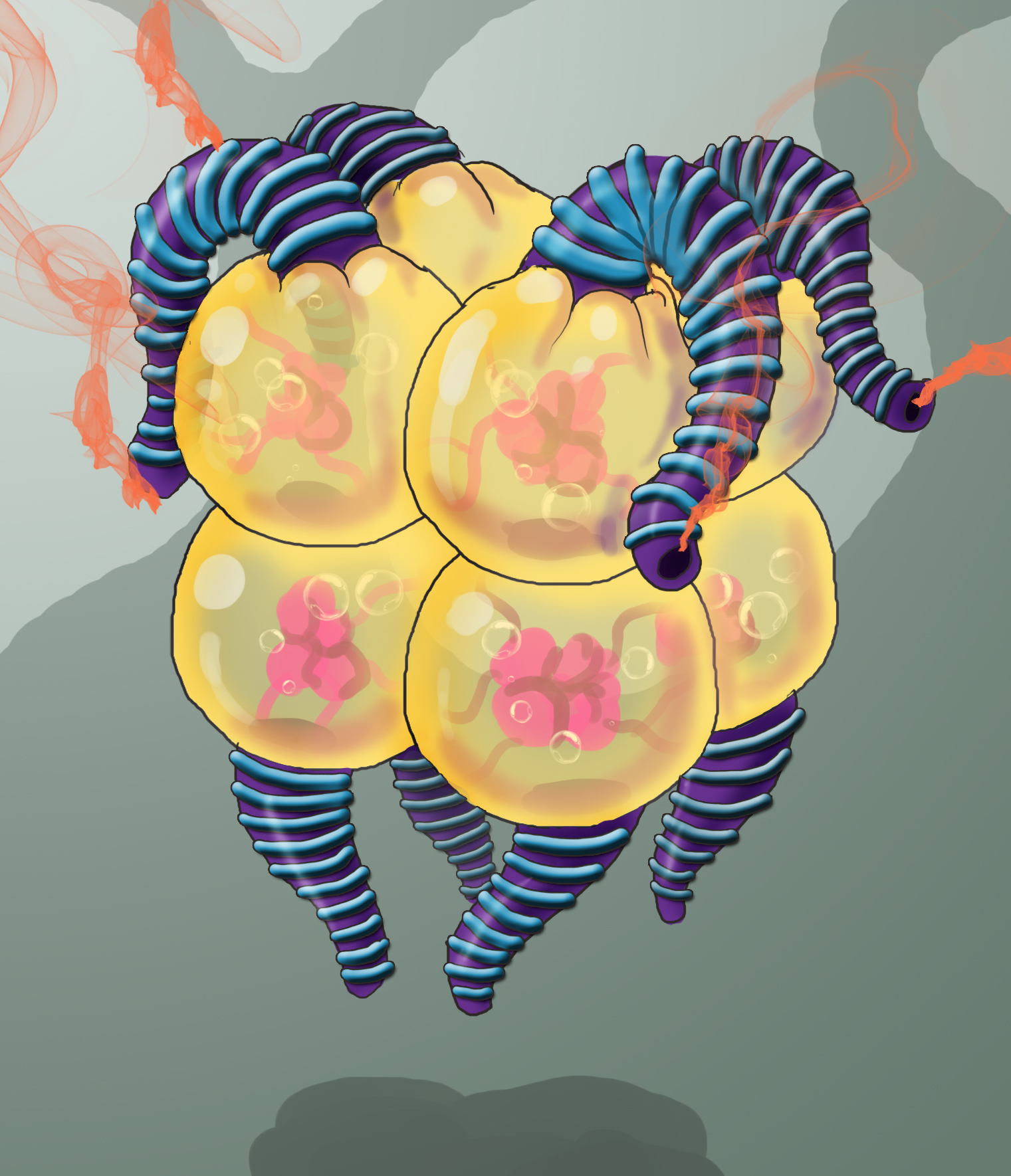 Naturmorph is a biofactory for producing medical substances and releasing them in the air.
Сrocoquacker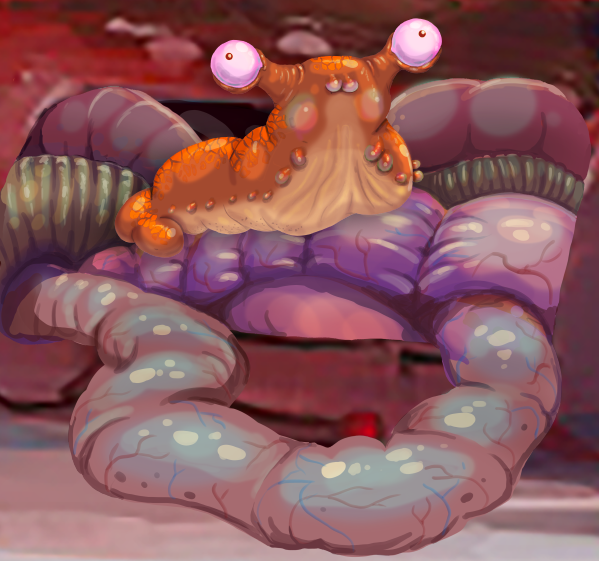 Crocoquacker - a slime with ultraspeed nervous system, can accelerate biomachinery and generate tons of ideas.


THE ARTIFACTS
Surreal world breeds strange and weird items as well.
Insectampule
Insectampuls could bring upgrades for biointerfaces, neurotext messages or unexpected consequences.
Bioflash

Bioflash drives stores different genetic material, "genma" in the game termins. Genma can be obtained from living creatures through theirs bioports using a genegrab gun. Genes from bioflash drives can be used to program biocomputers, biofactories, etc.
Zhirble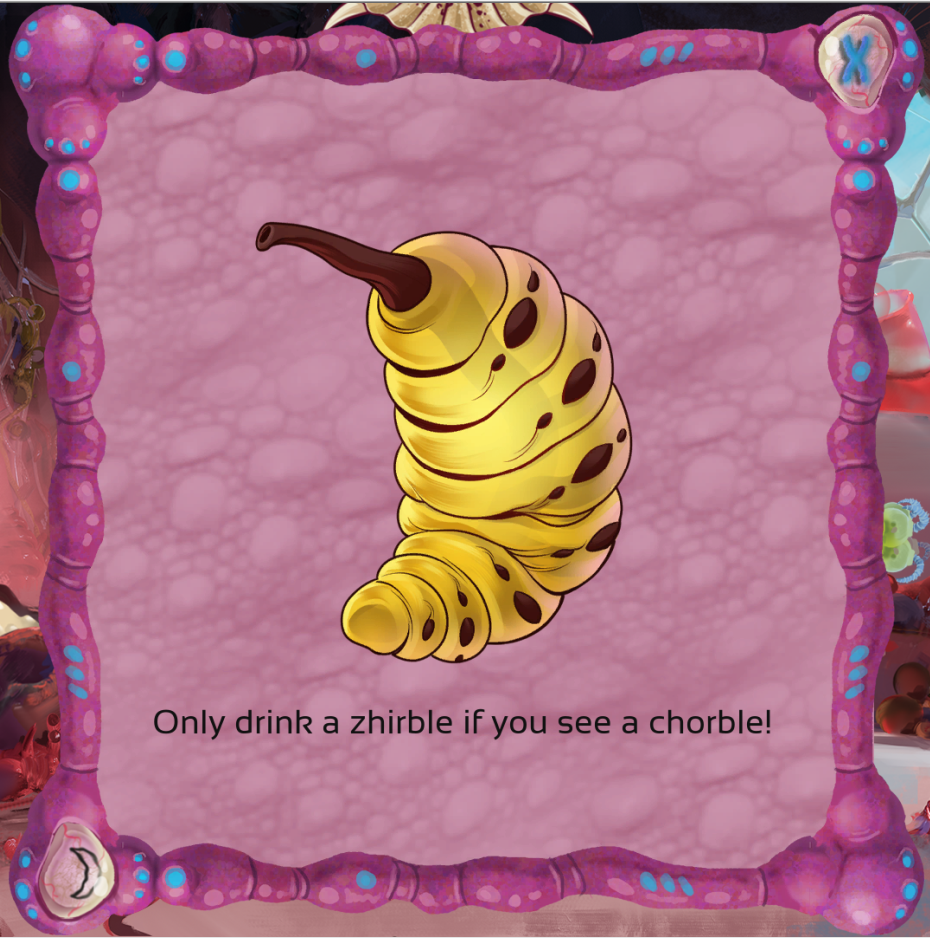 Oh, zhirble, zhirble, zhirble... Zhirble. I can talk about it endlessly. But the most important part: only drink a zhirble if you see a chorble!