Pirate Crew - Wekid
Crew Skill : INFLATION (Gives the player x2 toll fees and pillaged Doubloons from the fortress it is used at)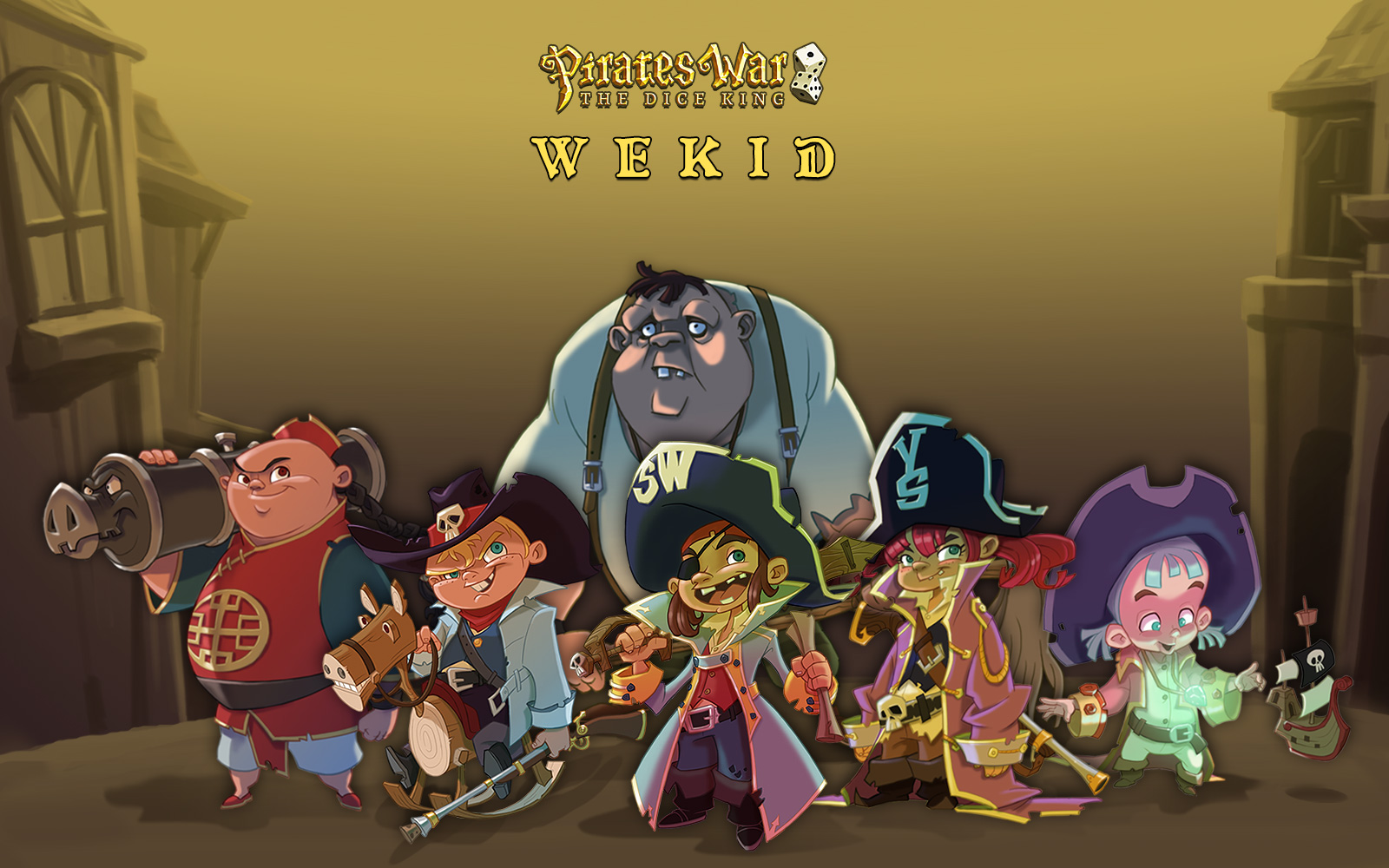 "To find my father; I traverse the seas, fight all monsters and become the greatest pirate that ever lived!"
The Wekid are master of the art of getting into trouble. Their mission is to find and rescue Block's father. But they have no idea of how to achieve their goal. Hope is all that drives them.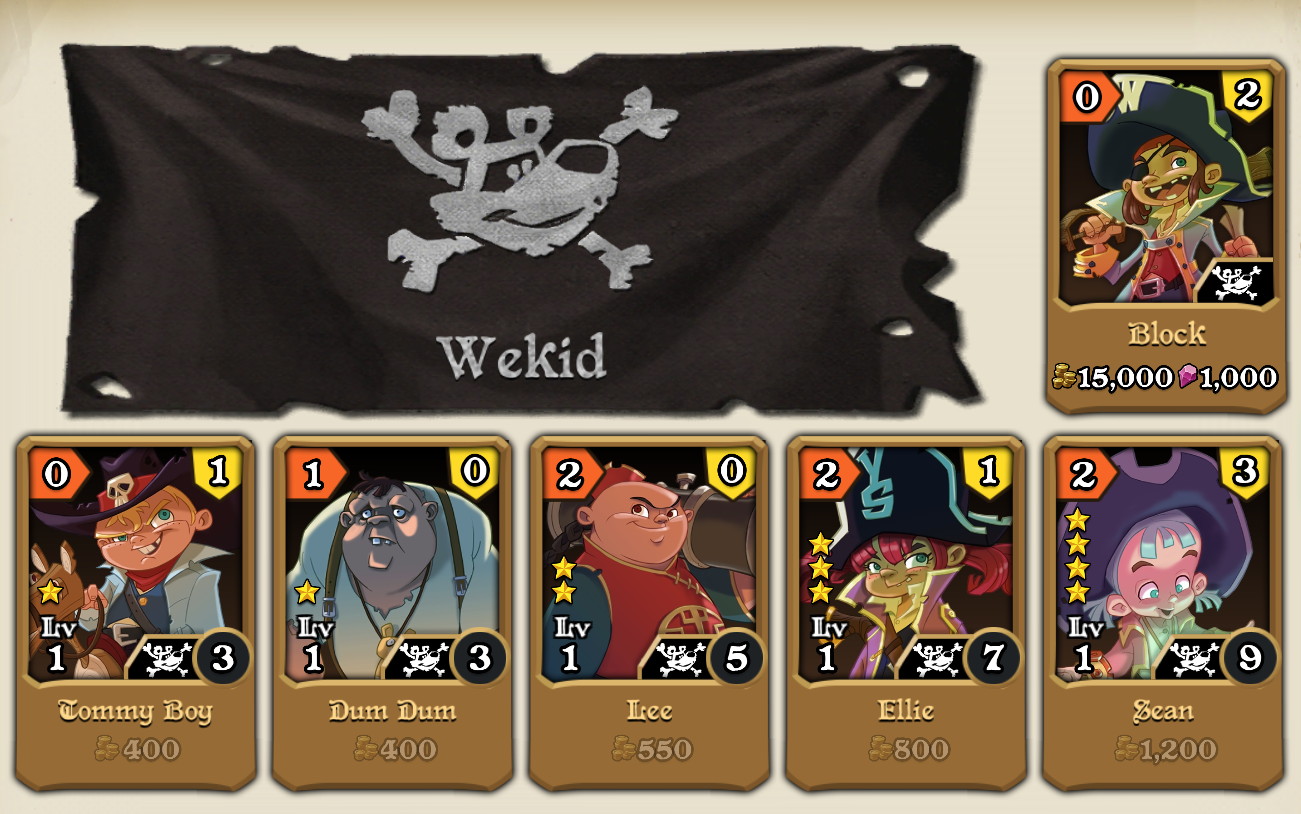 "Always believe that something wonderful is about to happen"
Block (the Hopeful One)
Captain Skill: ANGRY MONEY (Increases the amount of income collected from all your territories if you fail to defend it)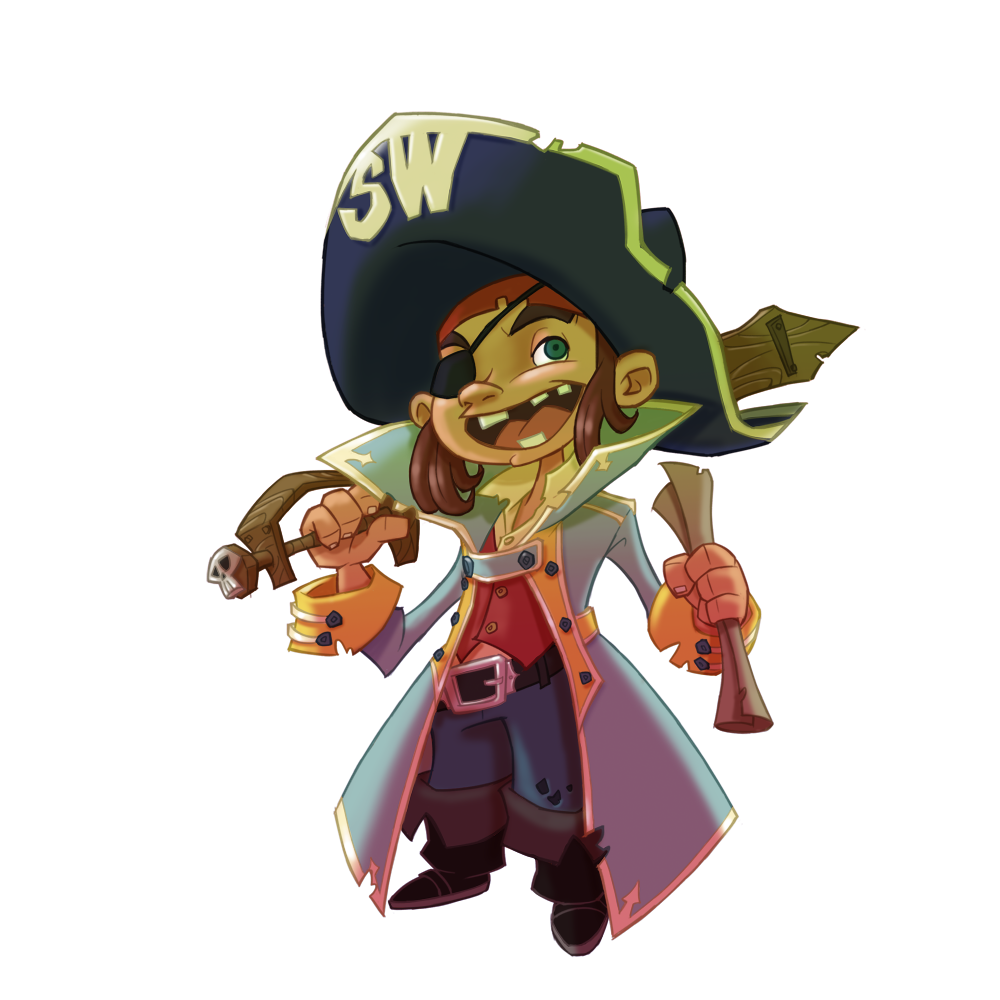 Block grew up without a father. He always dreamed of meeting his dad, whom he believed was a famous Pirate Captain. One beautiful morning he found a letter (a cry for help) tied in the back of a turtle. he assumed it must have been a message from his father. Block gathered his mates and began his reckless journey to find his lost father.
Tommy Boy (the Eccentric One)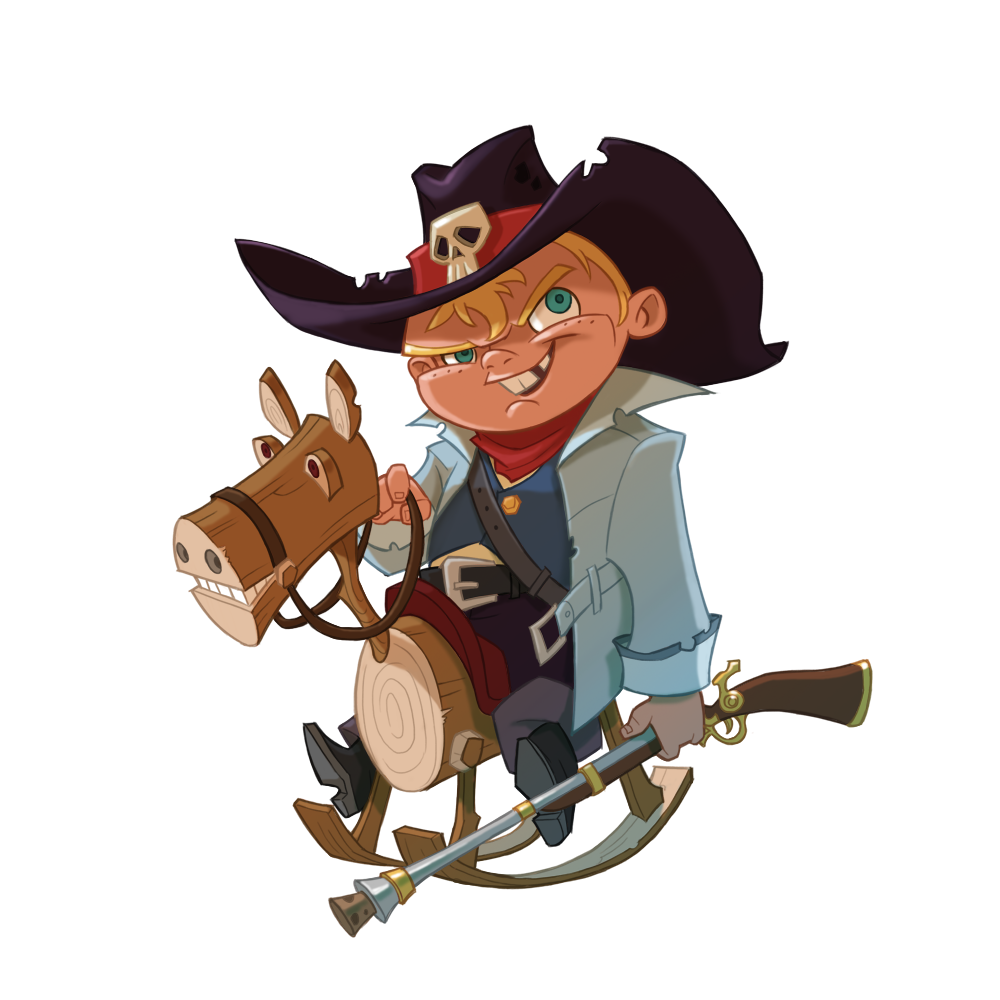 Tommy Boy is an old friend of Block. His thoughts and ideas are so eccentric that no regular person could come up with them. Because of that he has helped Block and his crew in some tough situations.
Dum Dum (the Dumb One)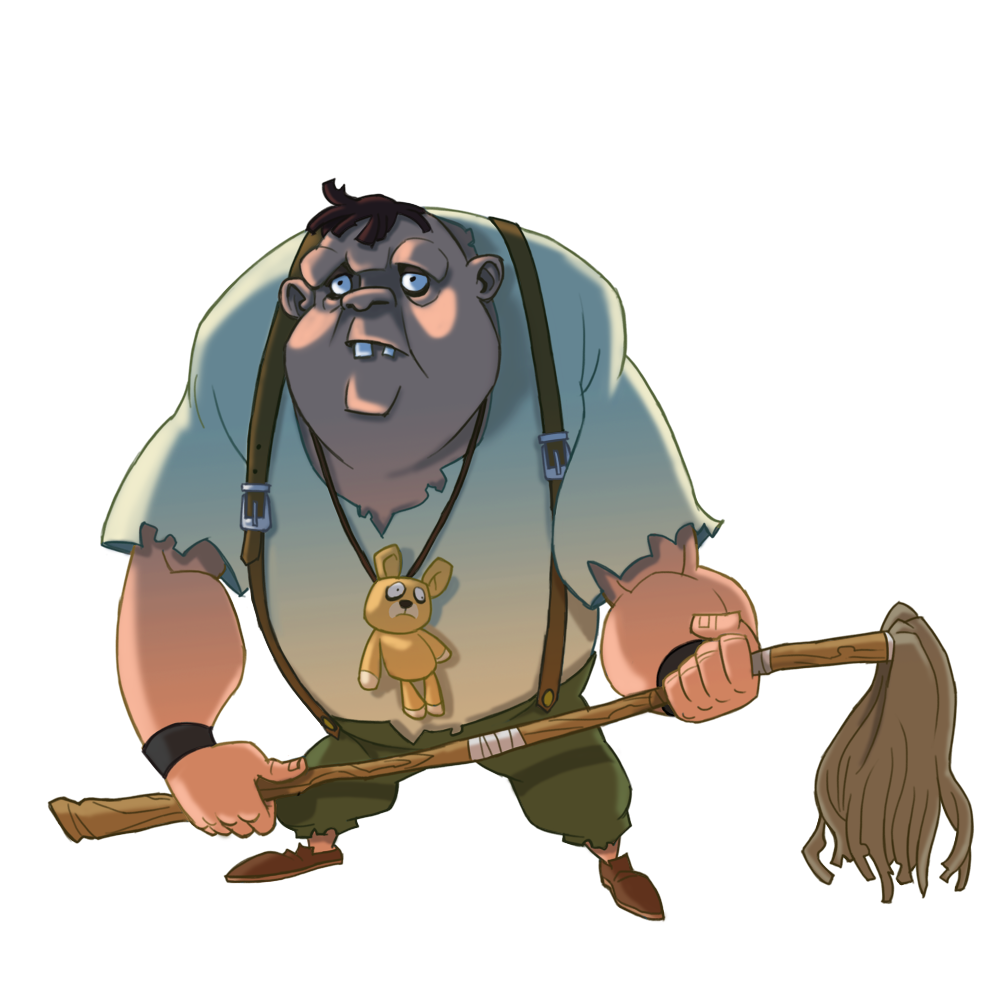 A rather dumb friend of Block, Dum Dum used to work at the inn owned by Block's family. With his great strength, he is able to help Block and his friends in tough situations. He is adopted, but rumors have it that he comes from Danish royalty.
Lee (the Adventurous One)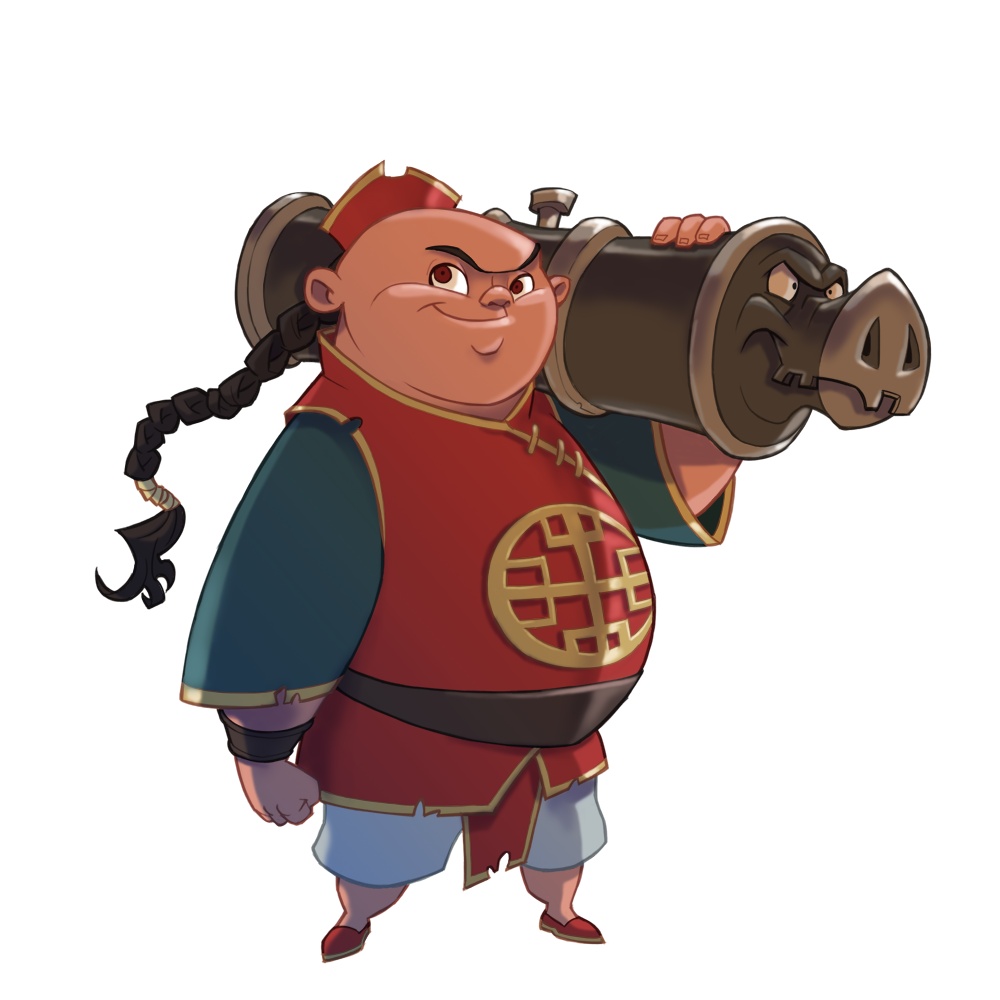 Lee met Block and his crew while they were staying in the port of Aberdeen. He came to England to learn the advanced technologies of the west, but fate had it he would become a pirate. He can attack from long ranges with his portable cannon.
Ellie (the Knowledgeable One)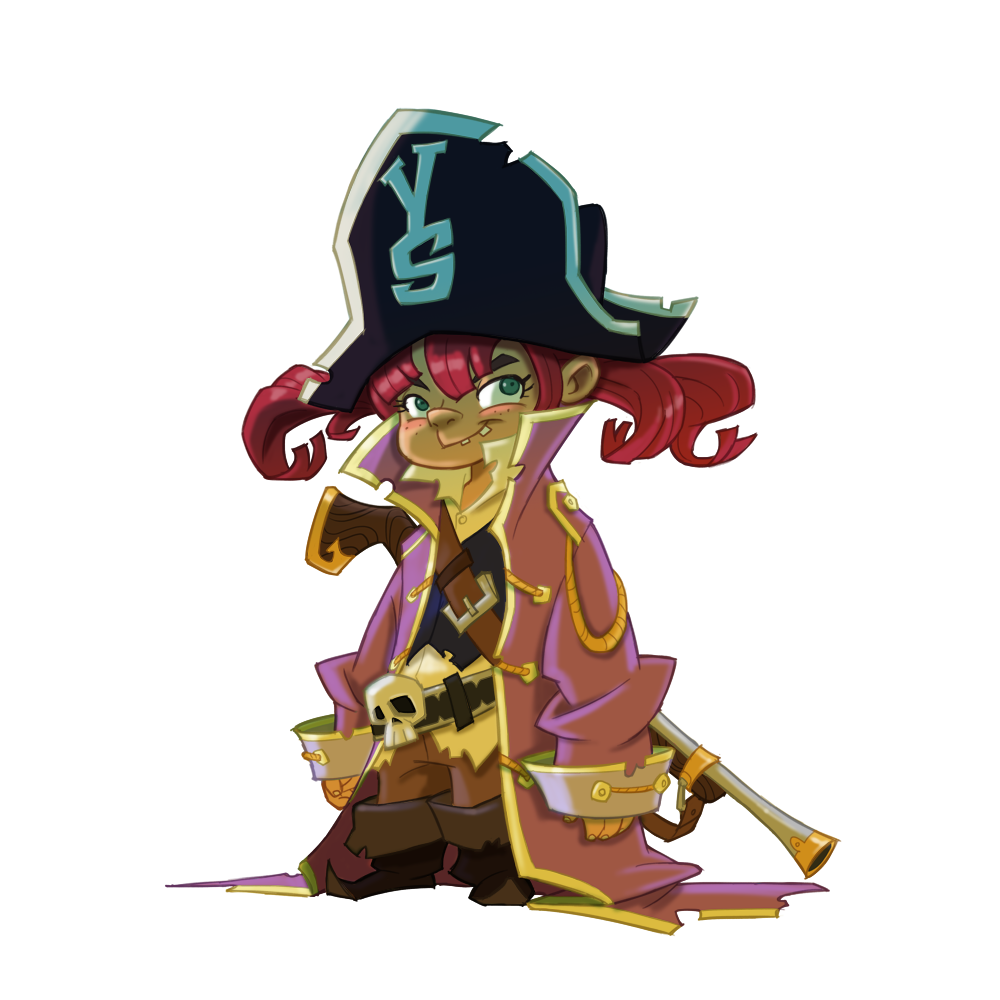 Ellie know Block from around the block. She is smart and fierce. She is always arguing with Block the she should be the captain of their crew. She has vast knowledge in strategy and she helps Block out a lot.
Sean (the Magic One)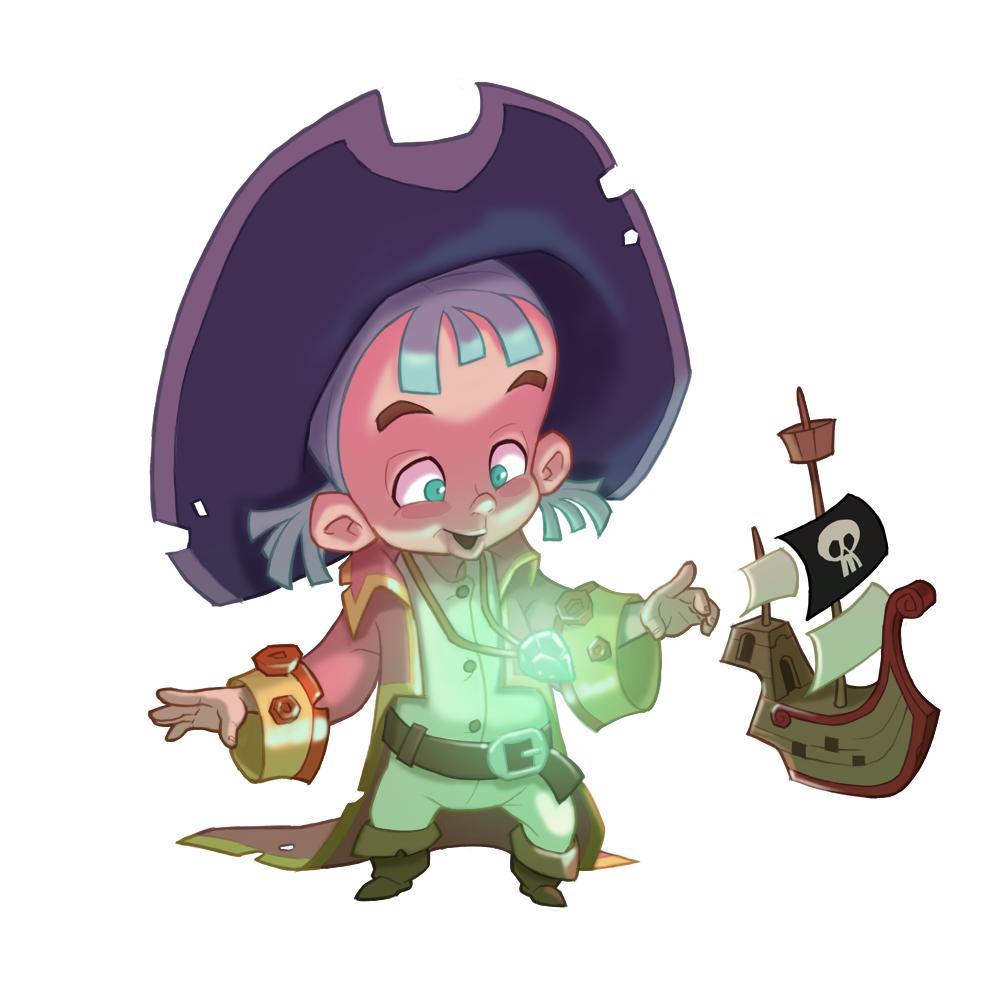 Sean is Tommy Boy's baby sister. She is still too young to know about strategy, navigation and to fight. But she has special powers. They are not yet useful; mostly she can detect the locations of trash cans and talk to fruits. However, she is learning new abilities every year, so you never know!
That's it for the Wekid pirate crew! You can help Block and his friend on their quest by playing the game now on iOS and Android (PC version still on the works). The game is currently available in Australia, Indonesia, Malaysia, New Zealand, Philippines and South Korea.
Cheers!
-PirateNewbie