Captains are the main characters in Pirates War - The Dice King.
Each has its own set of skills and crew member, that if matched right give bonus to attack and defence on the battlefield. (the board)
First, Princess Meredith (my personal favourite).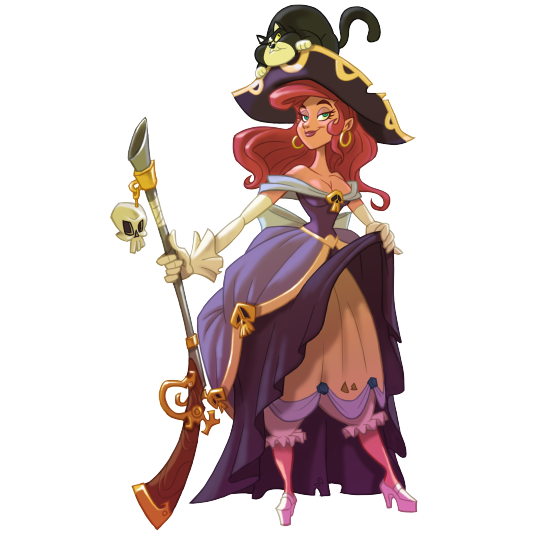 Beautiful Princess from the Kingdom of Aragon.
She ran away to become a pirate. S2
Crew: The Mercats
Skill: Reinforce this Sucker! (Increases Defence to your fortress the you enter it.)
Second, Admiral Tarak (I don't like this dude…always so full of himself!).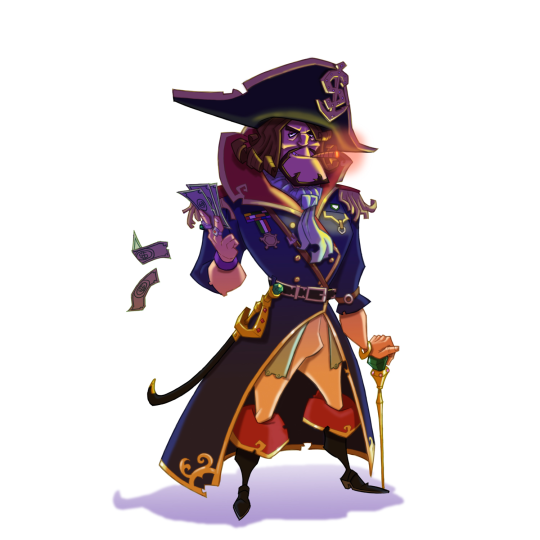 Traitor, Tarak used to be part of the Royal Navy, but was really always a pirate at heart.
Crew: The Villainaires
Skill: Greedy Landlord (Increases the amount of taxes collected from a fortress.)
Third, Lightning Beard (How does he shave?)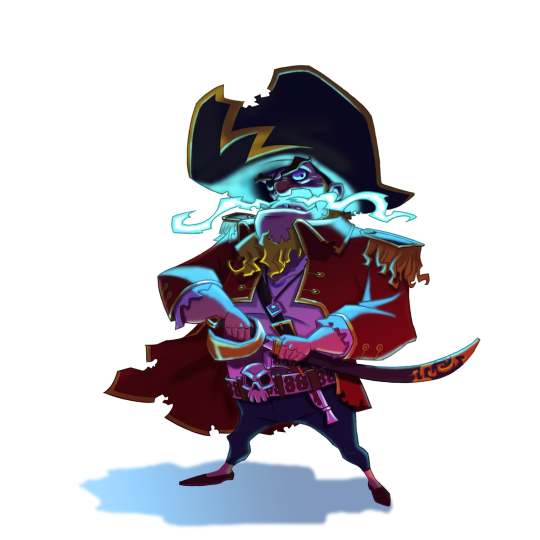 Betrayed, he was set up and thrown in prison with eels.
That explains the awesome electric beard. (Or does it?)
Crew: Sweet Revenge
Skill: Nocturnal Predator (Increases Attack stat by 1 during the night.)
Fourth, Svenja (She looks so badass)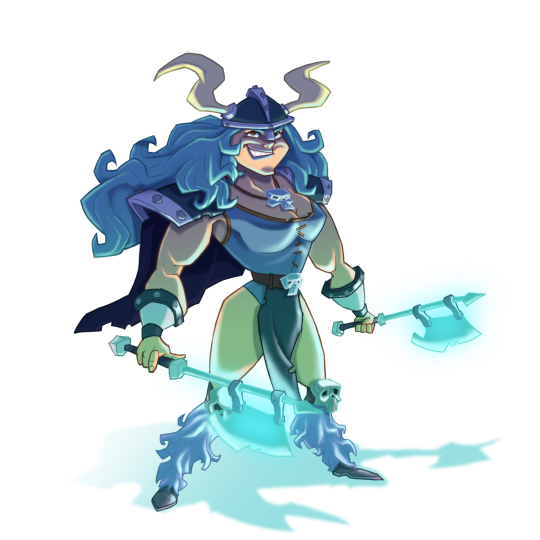 Leader of her tribe, Svenja is always thinking of her family and her people.
Crew: Nordic 6
Skill: Greed! (Increases Doubloons pillaged from a fortress owned by an opponent.)
Fifth, Triton (Urghh, the stench of fish!)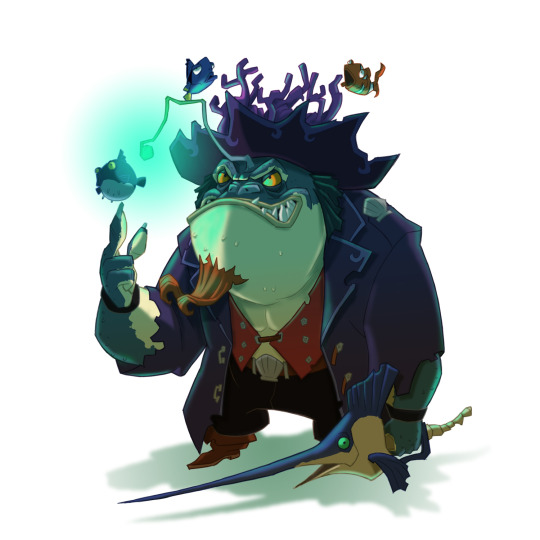 Triton is in love with Svenja. Needless to say he isn't really her type.
Poor heartbroken fish.
Crew: Abbys
Skill: Discount Takeover (Decreases the takeover cost by 30% when you win a battle.)
Sixth, Block (What's that kid even doing on a boat?)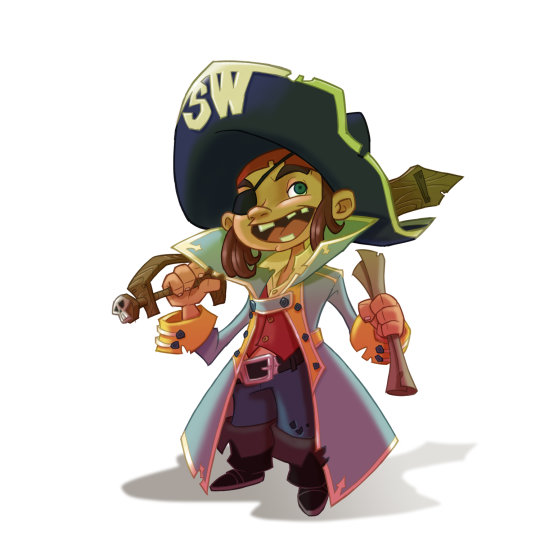 Block is a kid who wishes to find his father.
But he and his friends can only really find trouble.
Crew: WeKid
Skill: Angry Money! (Increases the amount of income collected from all your territory if you fail to defend it.)
Seventh, Duke (Really, a monkey as a pirate?)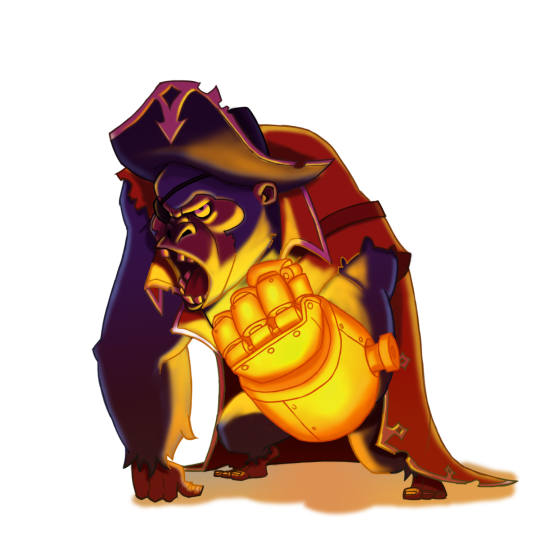 Duke used to be part of a circus, but managed to escape during a storm.
He wants to create a nation for the animals.
Crew: Duke & Company
Skill: Fortress Discount (Decreases the cost of building/upgrading a fortress.)
Eighth, Skull (Well, I think we ran out of ideas for creative names)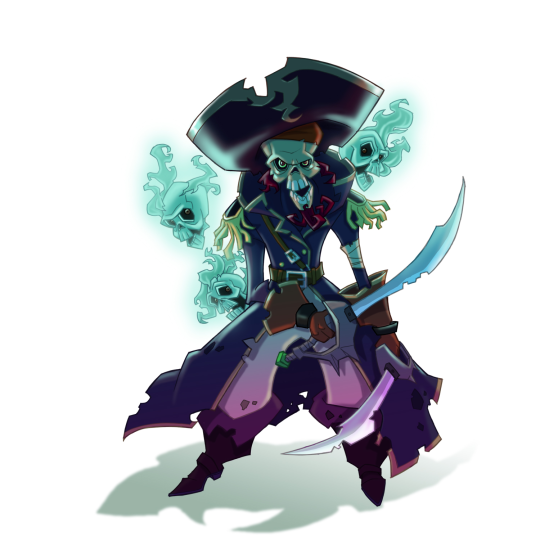 Skull was brought back to life, but without any memory of his past life.
He travels the seven seas seeking a meaning for his life…I mean death? no, zombie life? err…afterlife? Ah! whatever that is.
Crew: Sea of the Dead
Skill: Booster for the Weak (Randomly increases Attack by 1 or 2 when your stat is lower than you opponent's.)
That's all we got for now Pirates!
Hope to share more with you soon.
Cheers!