There are people who are interested in how we made these gorgeous images for our game. I will try to explain it in this short article.
At the first we draw a sketch on paper. This is done by me (the programmer) and it is awful. With this sketch I go to my colleague (the graphic artist) and he is making a very base scene in one of his favorites 3D software: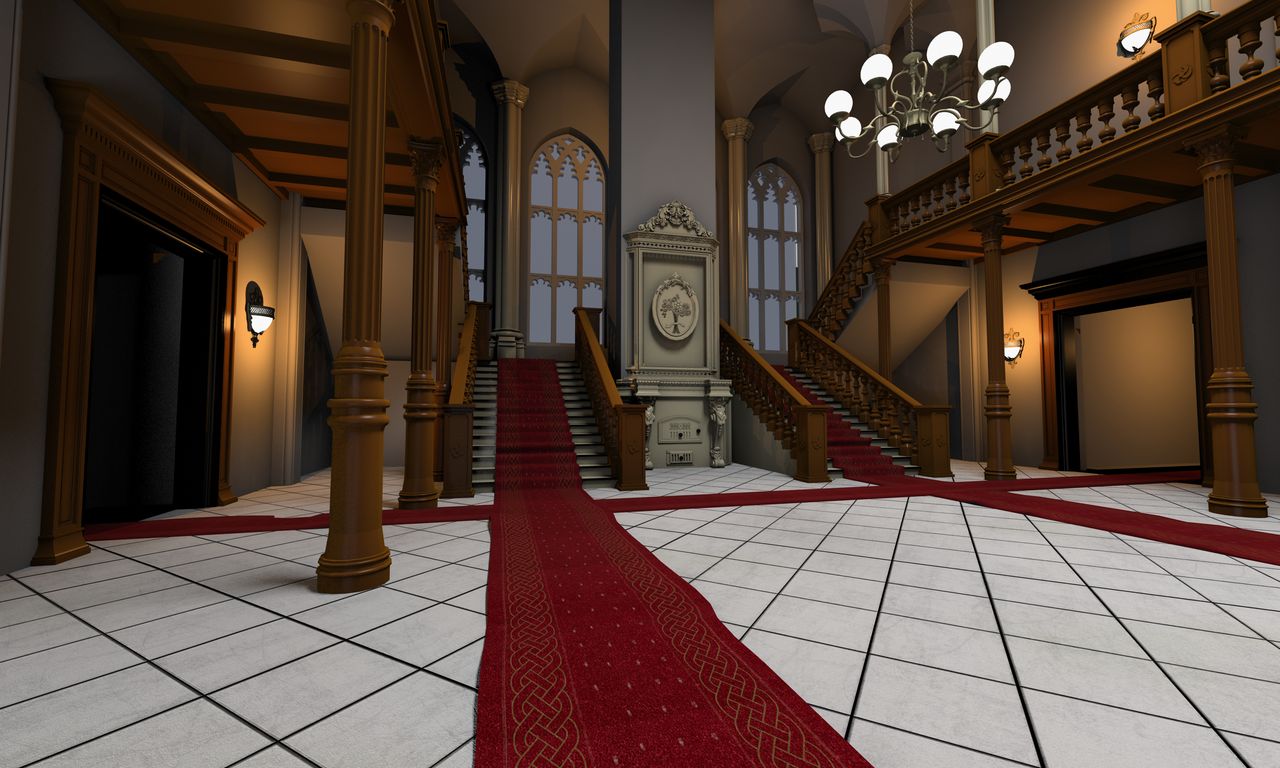 Sometimes we add some textures from the 3D software, but this is not our priority at this point.
The most important think is to achieve a correct camera angle and proper lights for the current scene. Making a correct scene only in 2D it's very difficult so we must prepare it this way.
After we like what we have we export the scene and loading it in Photoshop. Here we start by adding some 2D objects but with the correct perspective. See the piano and the table in the next picture: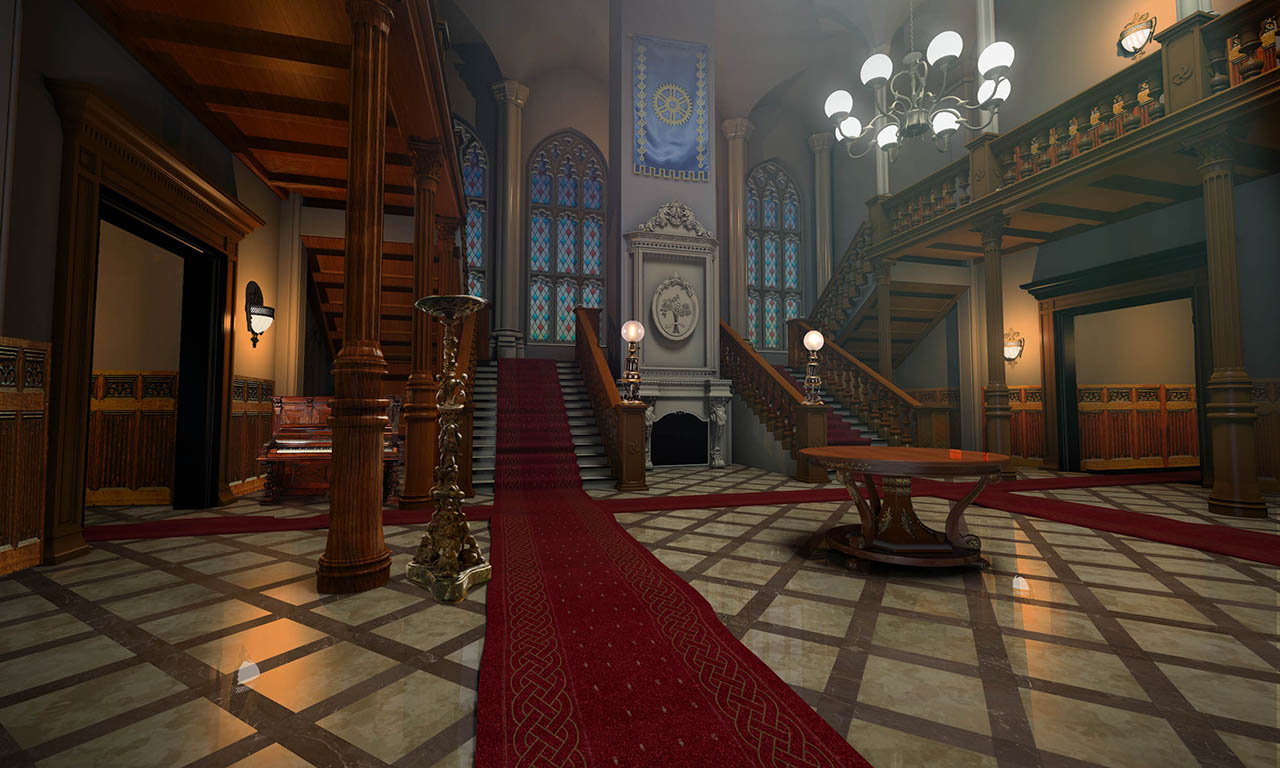 Here we continue the texturing process for walls, floors and other big environmental objects. Also we add reflections.
If we would have an outside scene we would add some: rocks, trees, road signs, etc.
When we finish with the textures and with all these objects (many of them are photos of real objects from our world) we start paint over the scene to achieve the final product: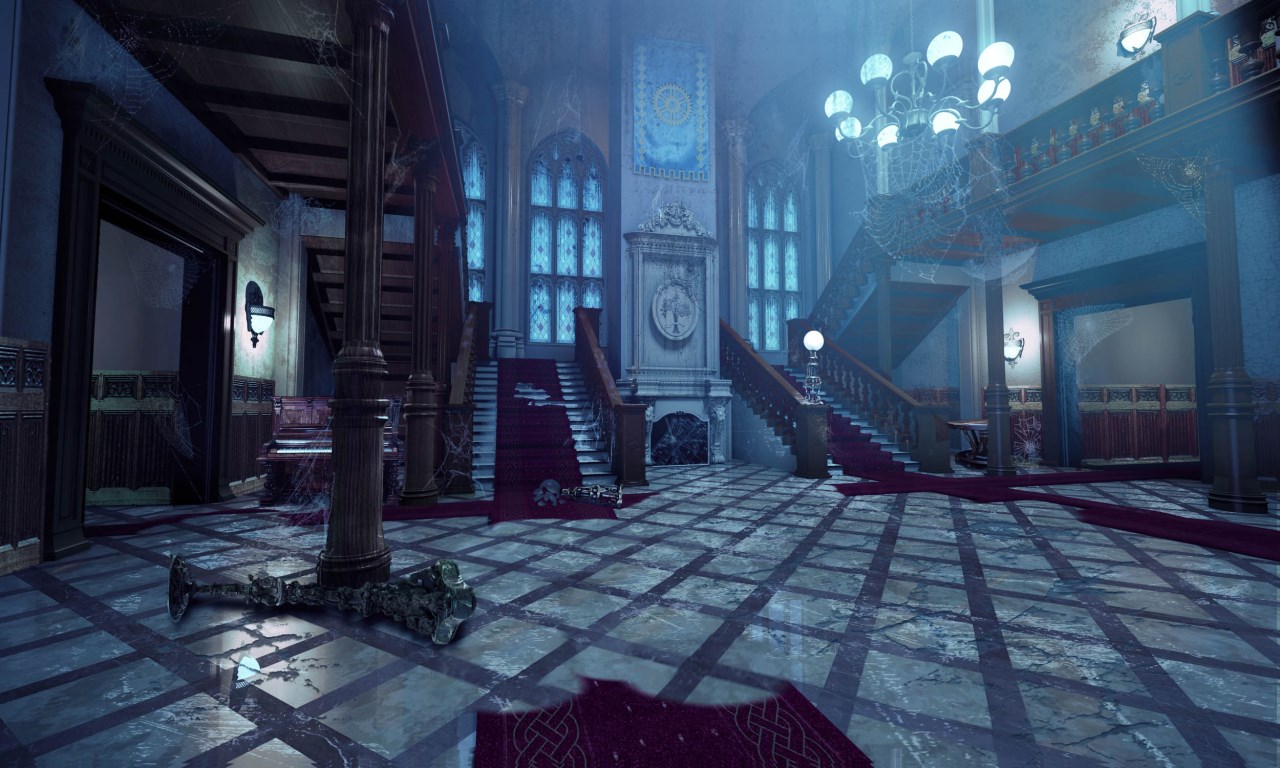 We make shadows for all the objects previously inserted and draw by hand any details we need.
So, why we do all these?
Because it 's useful to ensure correct shadowing and perspective. For the artist it's also a lot easier to play with composition when you can just move 3D object about rather than having to redraw everything.