I want to begin telling the story I've written for Cypress. For your enjoyment, I've recorded a nice new gameplay video showing a tiny piece of this story---in the form of a poem-fragment discovered on a corpse. Several different poem fragments can presently be found in the game).
After the video, keep reading on for more about the story of Cypress, and to hear the new music that's been added to the game.
While only a small section of the land of Ildran will be explored in "Cypress", it will be interwoven with the larger events of the age (and the events of future episodes of Cypress) through the use of discovered letters and historical documents discovered among those needed to complete the main quest. This reflects my ambition to incorporate elements of interactive fiction into my work. In fact, driving my entire quest to create the software powering Cypress, has been the desire to create a storytelling medium that feels like an interactive, illustrated book.
Here's the first teaser; press "HD view" for best quality.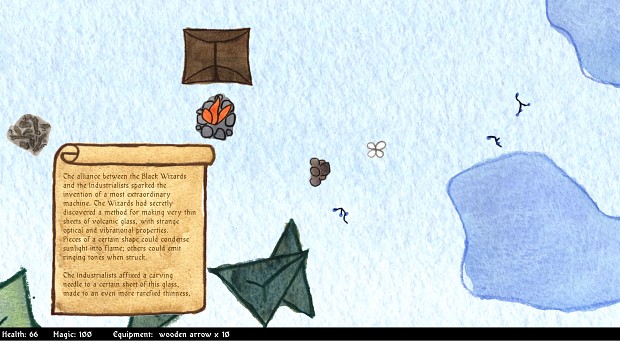 Here's the second fragment.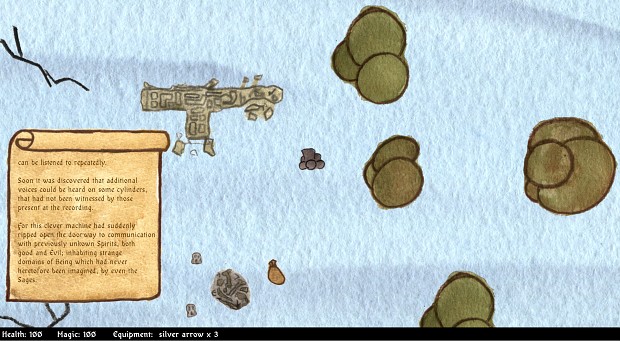 The story involves an ancient, fallen empire whose lost souls still lurk in the shadows of History. As Geoffrey explores the forests and ruins of ancient Valisade, he will piece together the larger mystery of what happened to Ildran and why Time has gone awry.
Here's Geoffrey discovering a letter from Dr. Quine; these will be discovered in chronological order as Geoffrey reconstructs the Doctor's travels.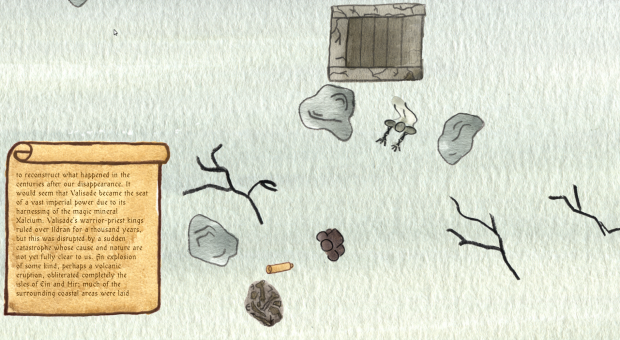 And here's the last---Geoffrey and Lucius discover a poem fragment about the Cypress: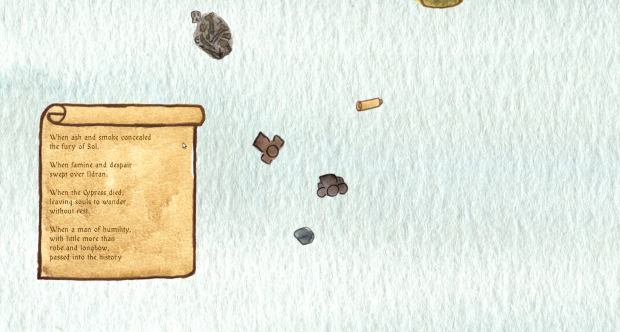 Now let's move on to the music! I've added several new musical pieces to the soundtrack, two from the original Sanctuary project and one entirely new piece. The new piece of "traveling through the forest" music is right here at Soundcloud: Soundcloud.com
And here is a bit of campfire music from Sanctuary: Soundcloud.com
By the way, you can listen to the entire 30-minute soundtrack of Cypress, on my Soundcloud page: Soundcloud.com
Stay tuned here on IndieDB to continue the adventure.