Featuring unique ukiyo-e style hand drawn art and a captivating original soundtrack, The Wind and Wilting Blossom draws gameplay inspiration from classics like the Heroes of Might and Magic series, Faster Than Light, traditional roguelikes, and even The Oregon Trail. If you're intrigued by fast-paced tactical combat punctuated with Heian-era Japanese folklore and story events, you may want to give it a look.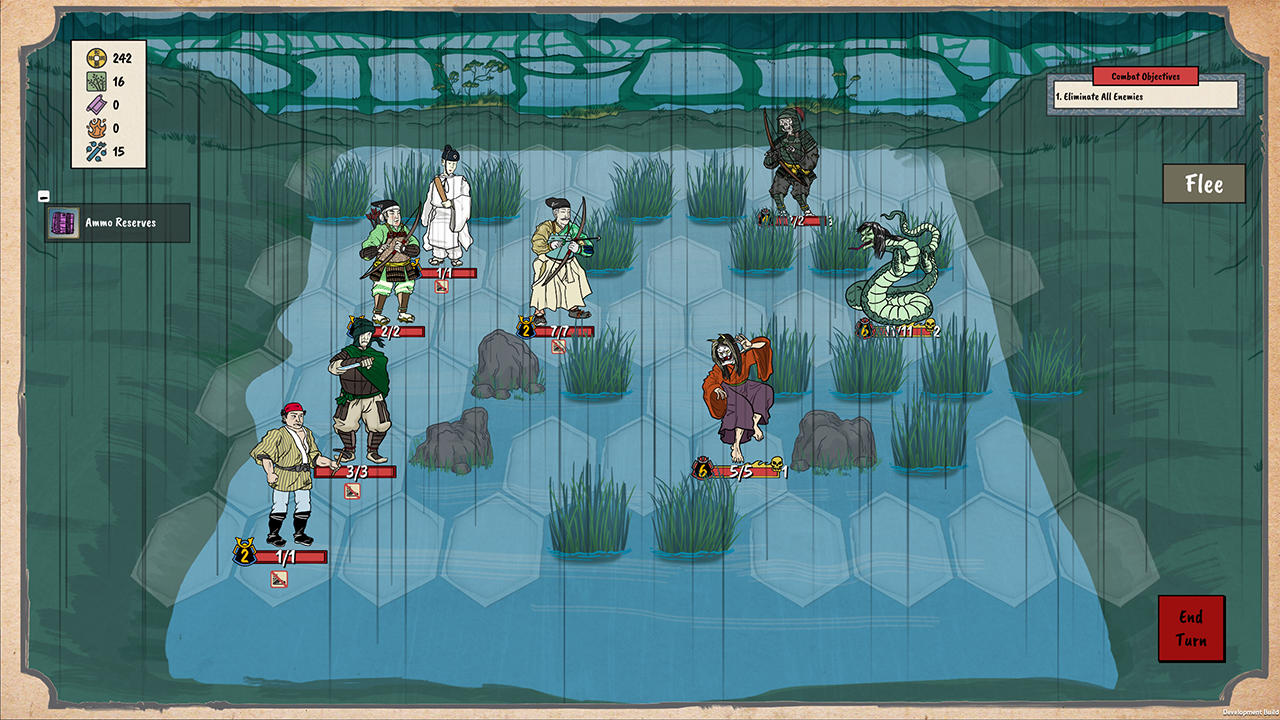 Tactical Combat – Battle human and yokai enemies in tactical, turn-based combat.
Randomized Events – Travel Heian period Japan triggering events from an enormous library of possibilities, choices, and outcomes – making each playthrough unique.
Permadeath – Make tough decisions that matter, because there are no second chances.
Unique Allies – Recruit and level up farmers, monks, poets, ninjas, and many more – each with their own unique abilities.
Powerful Items – Collect a variety weapons and charms.
Unlocks – Unlock new leaders, warriors, weapons, and charms through achievements spanning both individual and total playthroughs.
History and Folklore – Assume the role of personages like samurai Minamoto Yoshiie, the powerful warrior monk Benkei, and The Tale of Genji author Murasaki Shikibu while navigating ukiyo-e inspired hand-drawn landscapes.
If you're still not convinced, I'll leave you with this glowing review: "anti-absolutely non-amazing Pencil-Drawn HOMM-Wannabe Heap of Lameness" - some angry guy on the internet.
Thanks, and happy gaming.
- The Picklefeet Games Team