New content update!
Added various Stats:
Armor -> Reduces incoming damage from attackers.
Damage -> Min Damage to Max Damage. When you attack it will be a random value in between.
Critical Chance -> Chance to inflict a critical hit on an attack.
Critical Damage -> Damage multiplier on a critical hit.
Movement Speed -> How fast you move around.
Attack Speed -> How fast you attack.
Health -> Hit zero and you die.
Mana -> For spells. (later)
Energy -> Unsure yet, it's ignored for now.
Health regen -> Health regeneration per second.
Mana regen -> Mana regeneration per second.
Energy regen -> Energy regeneration per second.
Magic Resistance -> Acts as armor but for incoming magic damage. (later)
The various items found in the world can influence any of these stats. All items now have tooltips with info about the stats they provide, their value and some of them have random descriptions.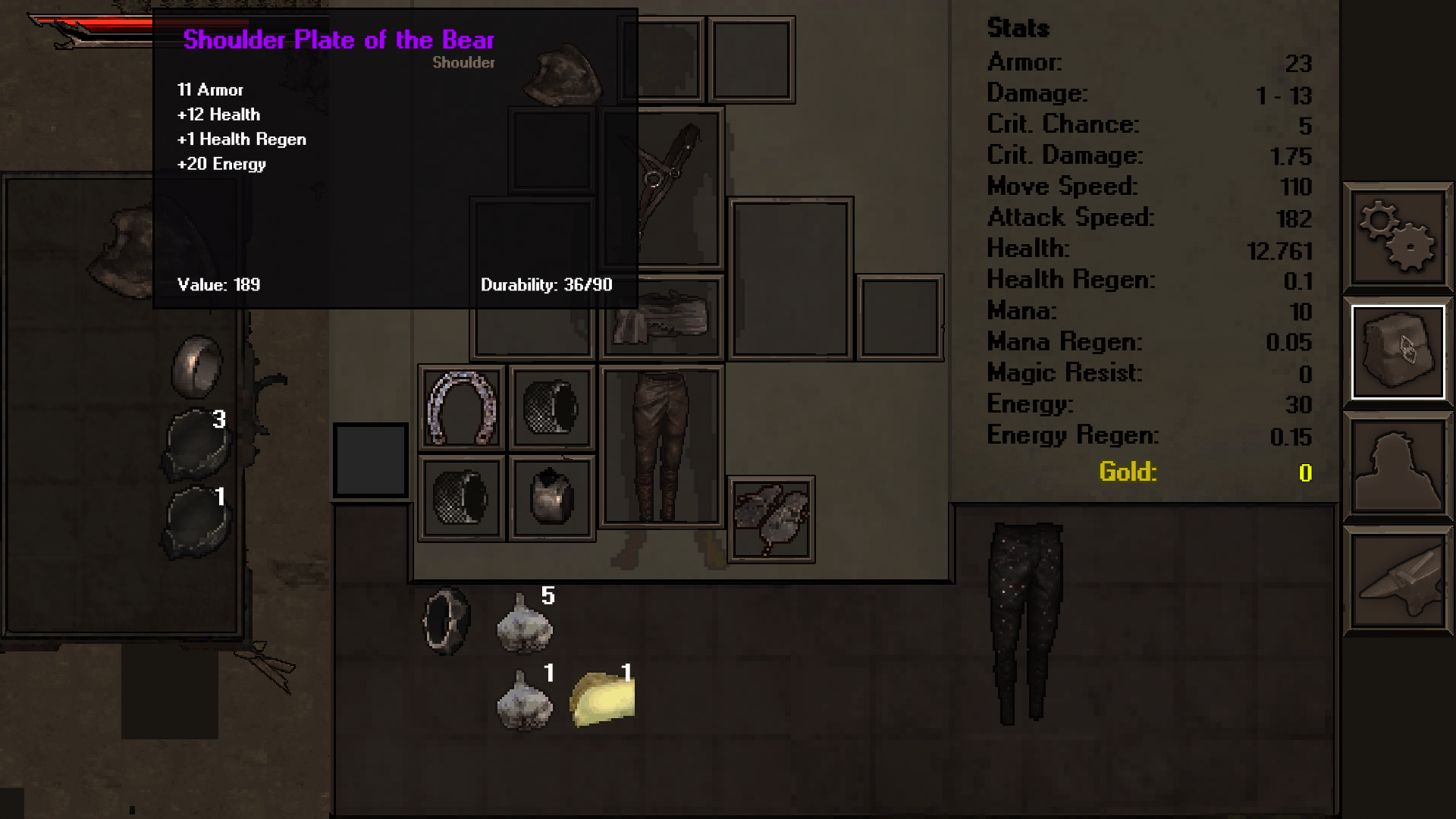 Example of some item tooltips: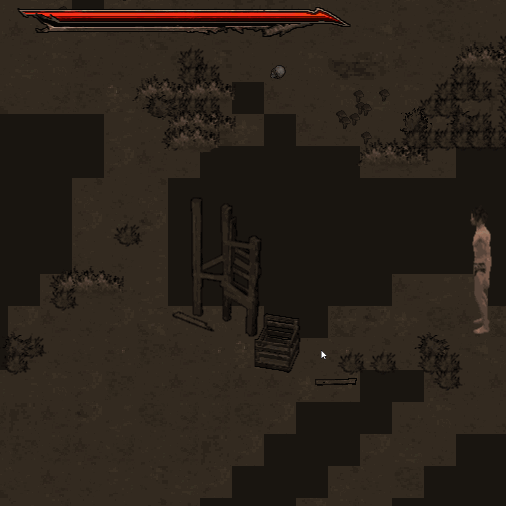 Made a gameplay video that shows all the new content we've been working on:
I guess I really need to buy a mic.
Items are now organised into rarities. There are 7 tiers of rarities:
Common -> Regular items, the most common tier. Most items are Common.
Uncommon -> Next tier of item, less common than normal. Usually have 1-2 extra bonuses besides what the default common version would have.
Rare -> Getting rarer, and stronger.
Mythical -> Even rarer.
Set -> These items are in the uncommon - mythical range value, but completing the set may get stats as great as epics, if not greater, depending on the set.
Epic -> These are the best items in the game, except for legendaries. Very, very rare.
Legendary -> Extremely rare artefacts, that usually are lore related and may appear 1-2 of them in a whole game, maybe even none. Just forget about them.
Examples:
Common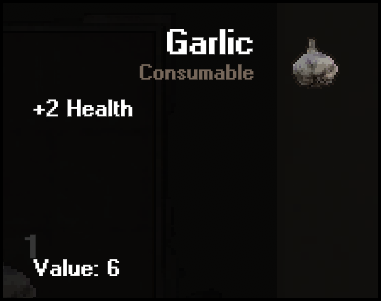 Uncommon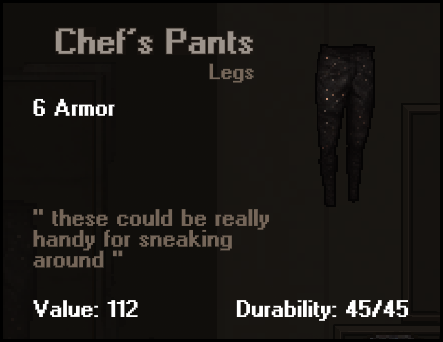 Rare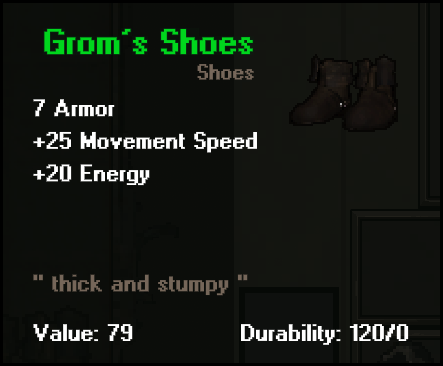 Mythical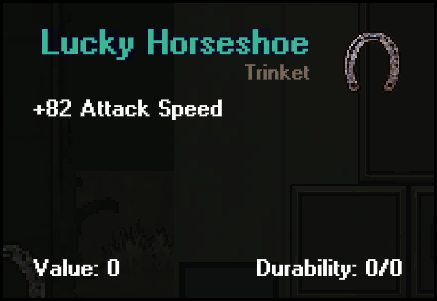 Set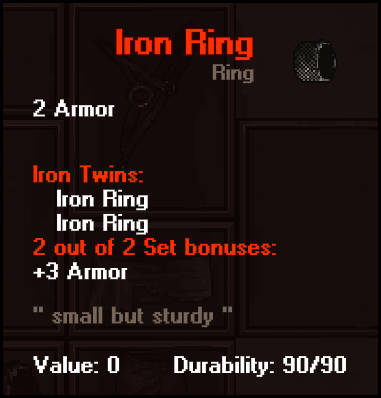 This set "Iron Twins" is a small early game set that provides a hefty amount of Armor which can prove very useful. One ring adds +2 Armor, but equipping both of them grants the set bonus, another +3 Armor.
Epic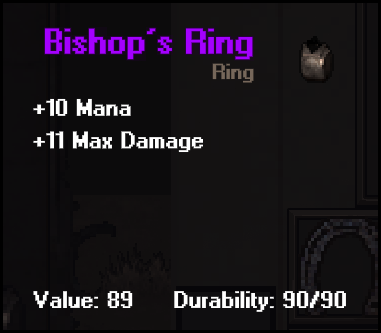 Legendary
We haven't made any legendary items yet, but the color is Gold.
Tooltips in game: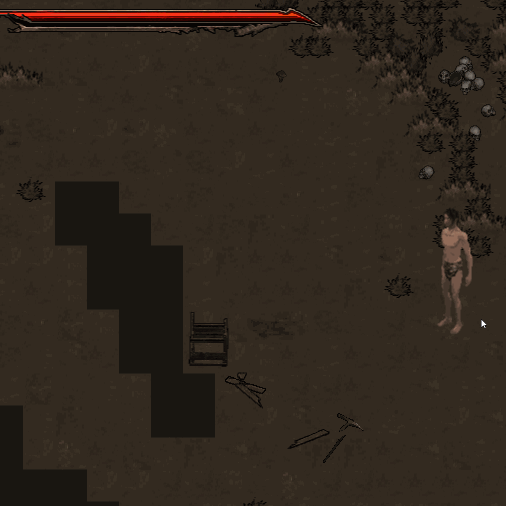 You can also die now: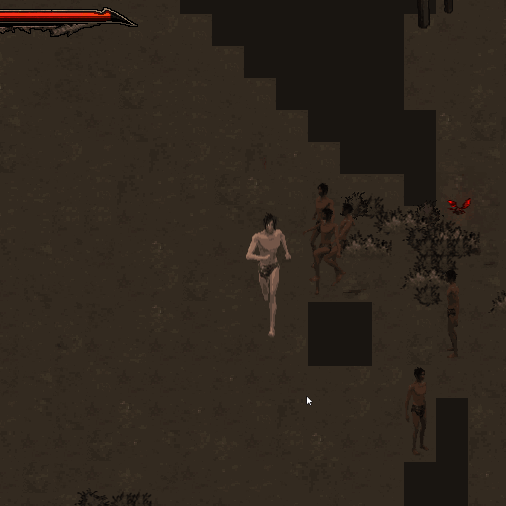 Feeling adventurous tried to fight some strong opponents: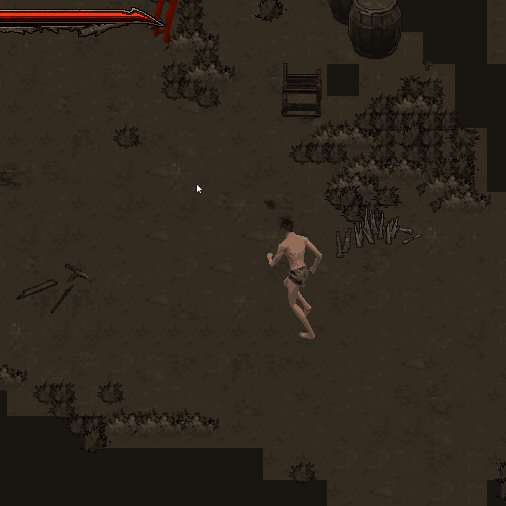 But after scouring the area and finding some good armor and items, the tables have turned..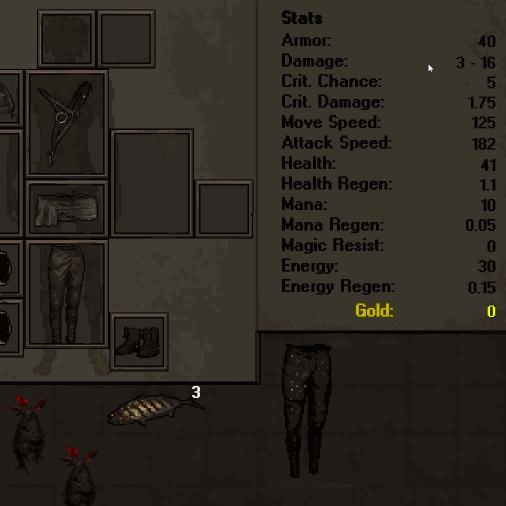 With 3-16 Damage and 40 Armor I was able to defeat both of them at the same time.
The little guys have no chance.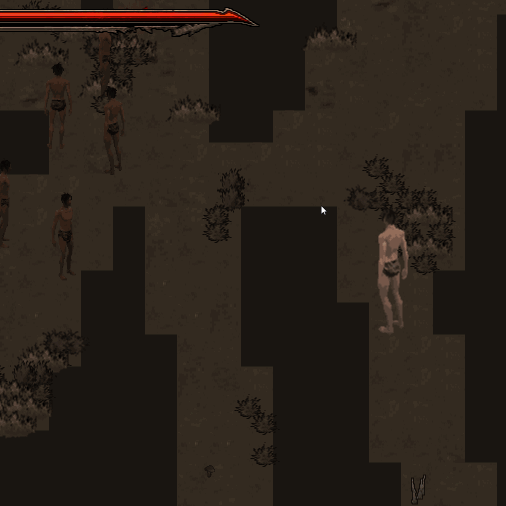 One shotted the poor guys.
All of the clones are temporary placeholders.
Some more screens: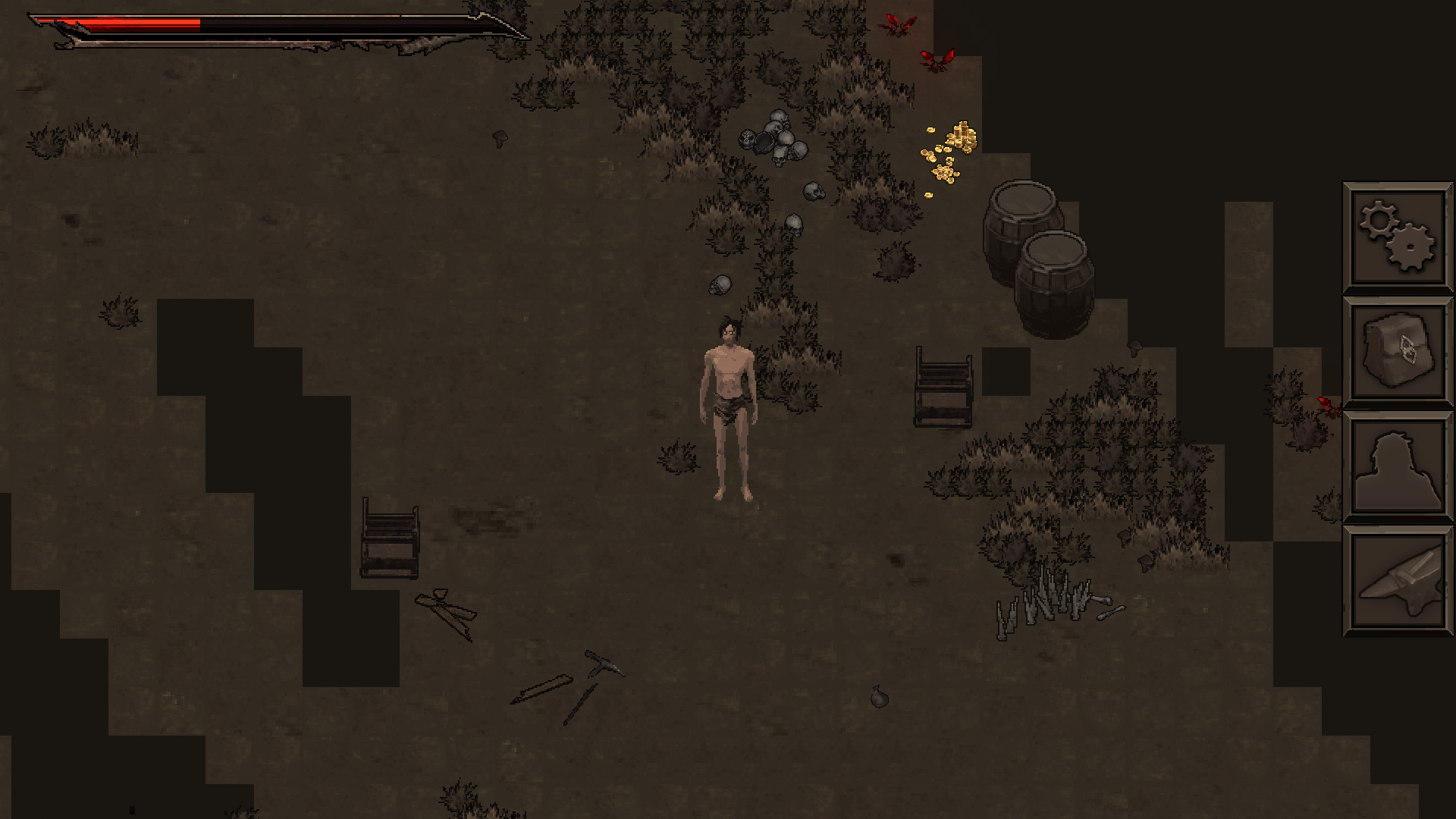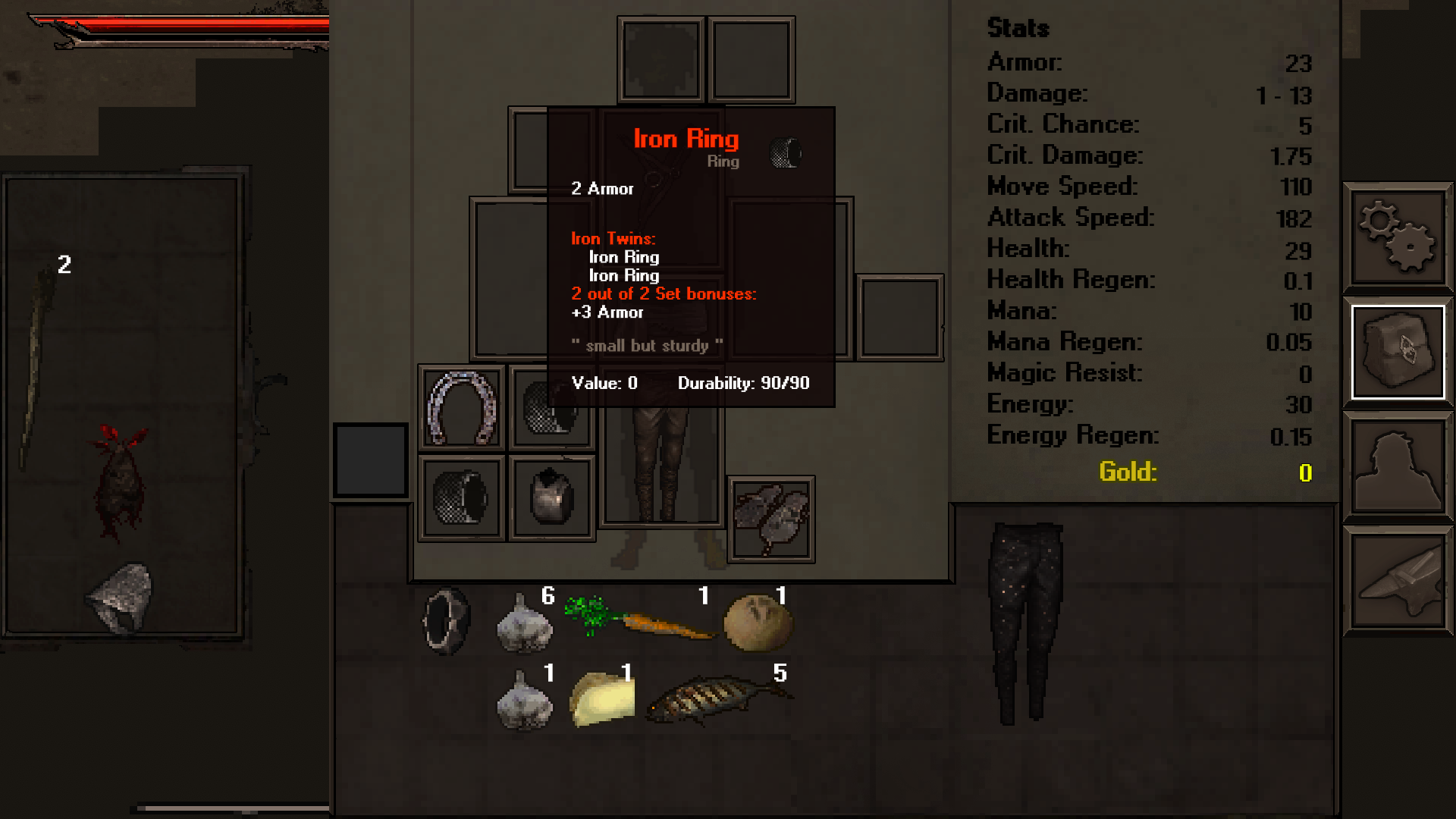 We mentioned last article that we will do the one handed weapons next, but now they will be far more interesting because of the tooltips.
We're on Twitter as well, if you want to connect!
See you next time!