New gameplay update!
Health Mechanics
Added health bar UI. It also has the energy bar integrated. That will be used later for things like running, now focusing on the health part.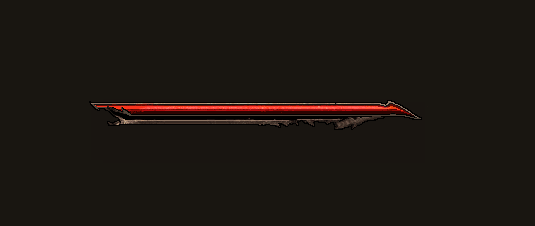 How it looks empty and partially full.

How it looks when you take damage: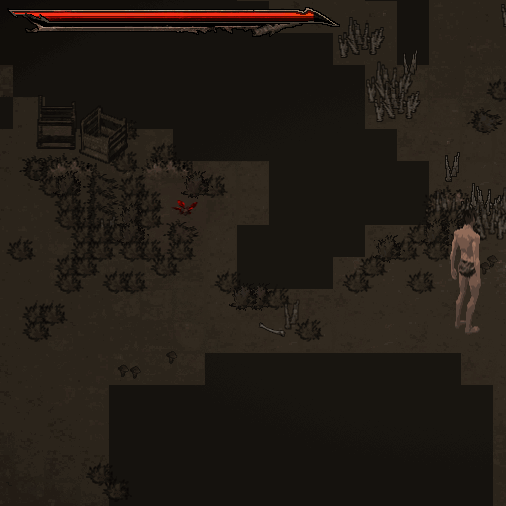 The player also has a flashing effect whenever he takes damage from any source.
Almost died there. :(
But no problem, can use plants or food to heal back up: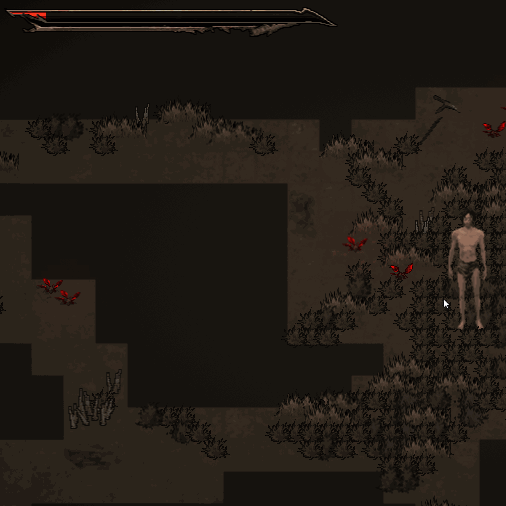 Added some red plants called Dreadroots, which glow in the dark, and replenish your health if you eat them... among other effects.
Just double click on them to eat them. There is a particle effect when you eat them showing how much health you get. +4 for dreadroots for example. Each food has different value. Cheese has +2 for example.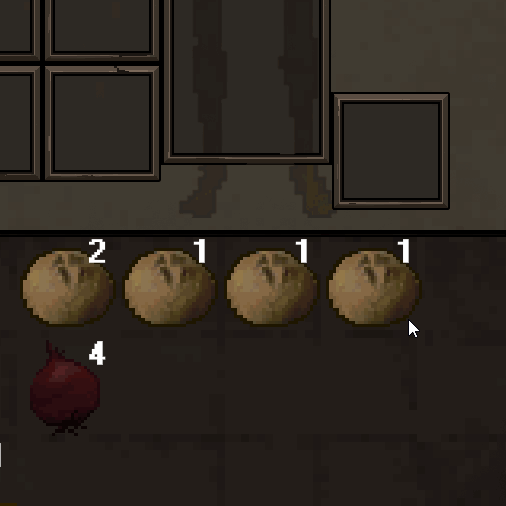 Some are junk, and give you +0 health.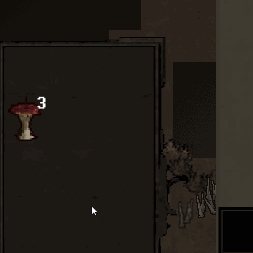 Added some spikes things, scattered in the world, and you take damage if you step on them: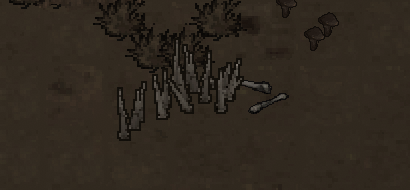 Made a video about it, where I show all these things, along with some sound effects when you walk into bushes:
First video where I recorded my voice, sorry for the bad audio, will be better next times.
Also added some pixel-perfect camera package, and was able to take some high quality screens from inside the game: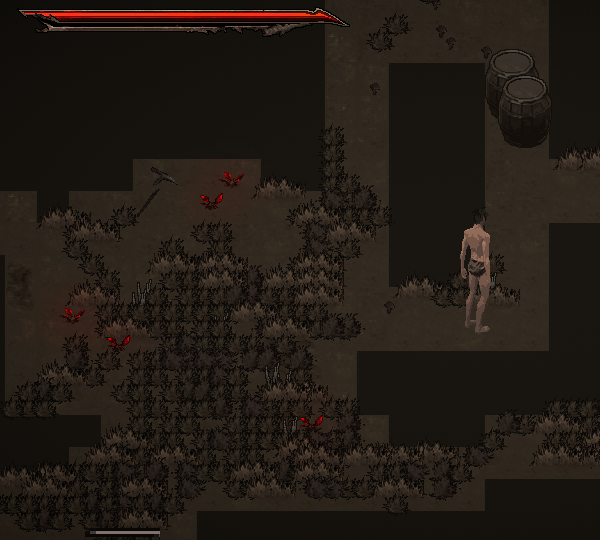 The programmer made some really cool brushes for painting bushes or other objects, now we cam spam them in the world.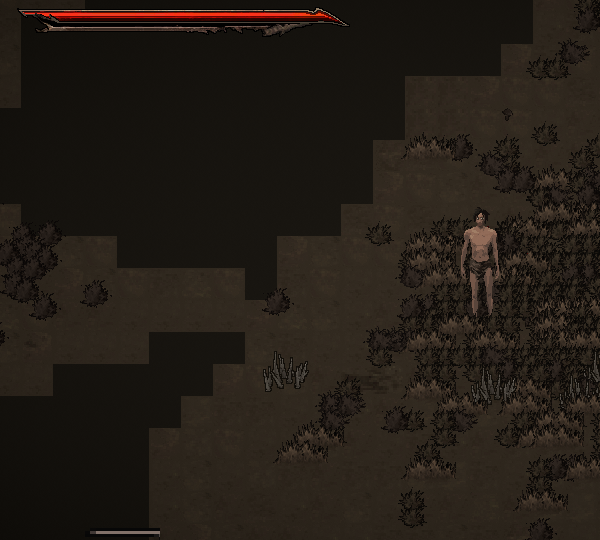 They also make a sound when you go through them. You can hear it in the video.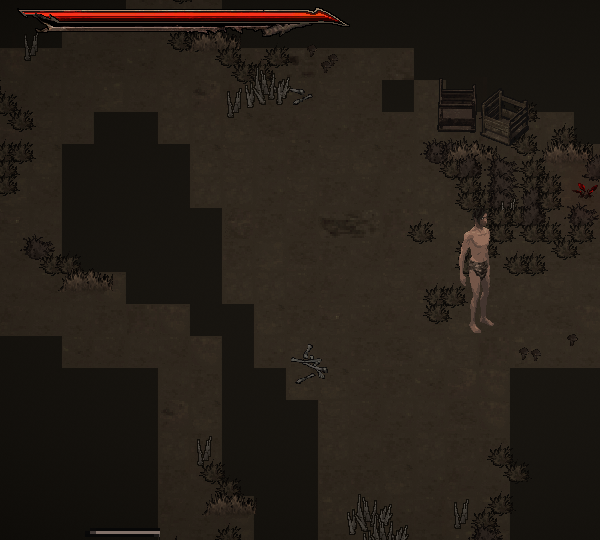 Also added some new containers, some crates.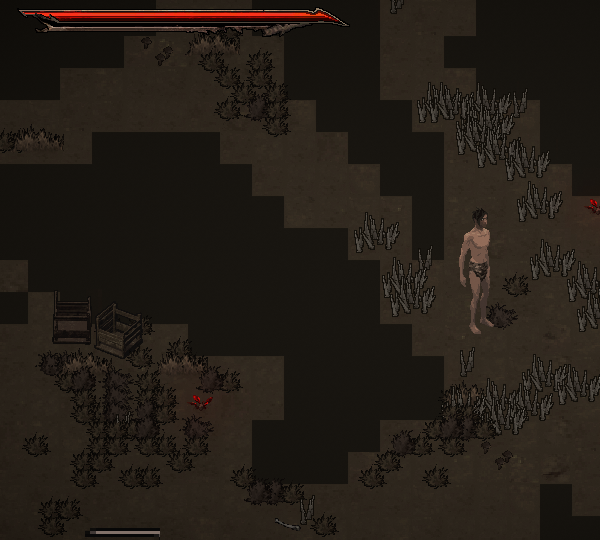 Next will be working on one-handed weapon animations. You'll be able equip various weapons and attack with them. They will have different properties, depending on the weapon. Some weapons will have a chance to stun, some will cleave, etc.
We're on Twitter as well, if you want to connect!
See you next time!