Big and charging right trhough the invaders! coming from the depths of Sumatran tropical forest , the mammonths will to help The Utans drive away the The Invaders. With one click, and whoosh! The mammonth charges all invaders dare to stand in its way!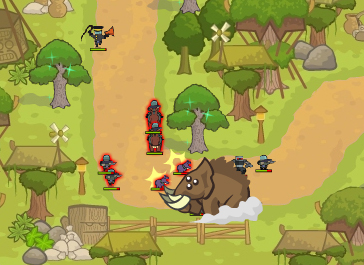 The beautiful great bird comes from the Borneo rainforest. It's one of the Utans great guardian. The Ramkok is really big, so it can grab any invader forces and send them away from the battlefield! For the right price, the Big Ramkok will kidnap the invader of your choice! so start picking your target!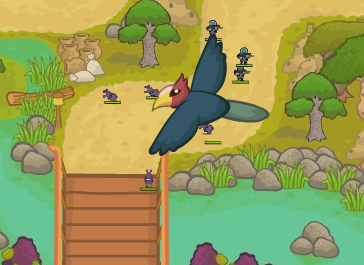 This swarm normally attack will if their hive get disturbed. However, when their planet is in danger they will do more than just attacking! They will help you and The Utans to wipe away the invaders! Small in size, big in number, this organized swarm attacks all invader units sighted on the battlefield while damaging, and slowing them! The invaders won't stand a chance!