GREETINGS, CREATORS!
We hope you've been enjoying the first snow of the season! Well, unless you're in the southern hemisphere, where thermometers are getting close to bursting. In which case, good luck! As usual, we've been keeping the furnace burning over at Crytivo to pump out more great content and bug fixes. So many of you in our beloved community have played a huge role in this process, and we're all enormously grateful for your contributions through feedback and bug reports. Be sure to join us on Twitter, Facebook, and (most importantly) Discord to stay in touch and chat with the community.
Now, let's get down to business!
WATCH PATCH REVIEW VLOG
CRIME SYSTEM
This is a big one! We've been putting a lot of work into this system, and it's finally ready to poke its head out of the door for the first time. The law and order system will have multiple research paths, which greatly impact how you deal with crime. As your civilization evolves, you will need to decide which route to take. Please remember that large systems like these are still a work in progress and will continue to improve over time (expect bugs!).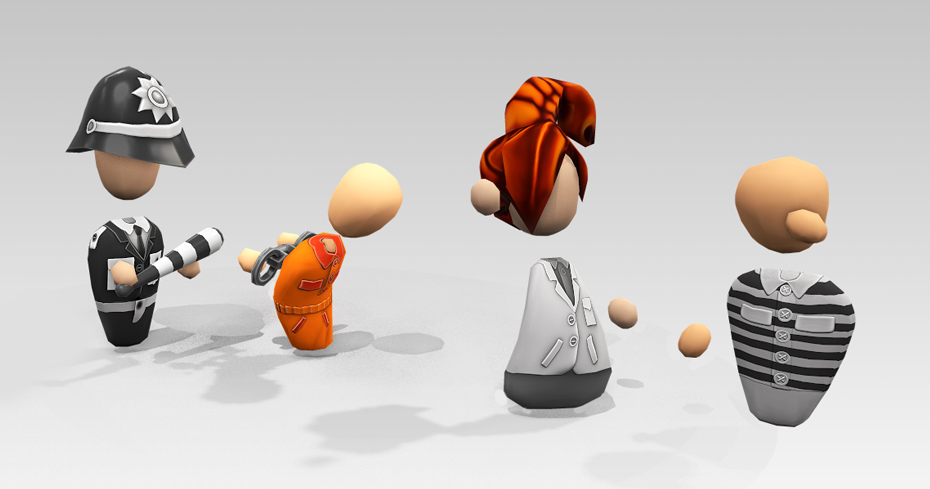 Criminals are separated into two categories: Thugs and Dangerous Criminals. Every criminal starts out as a Thug and will slowly level up to become a Dangerous Criminal if not caught in time. Thugs are often responsible for small crimes, like petty theft or minor vandalism. Dangerous Criminals will take far more radical action to make things work their way, like stealing more goods, dealing greater damage to property, and even setting buildings on fire.
We have plans to add more elements/actions to this system at a later date, so please give us feedback and suggestions on what you'd like to see.
LAW ENFORCERS
To keep the crime rate under control, Nuggets will need to construct Police Stations around the civilization. Law Enforcers will patrol these areas and look for any suspicious activity. If they find anything strange, Enforcers will apprehend suspected criminals and bring them back to facilities where they will be detained until proven innocent or guilty.
There are two entirely different approaches to dealing with criminals in your civilization, and you'll need to decide between them as you go.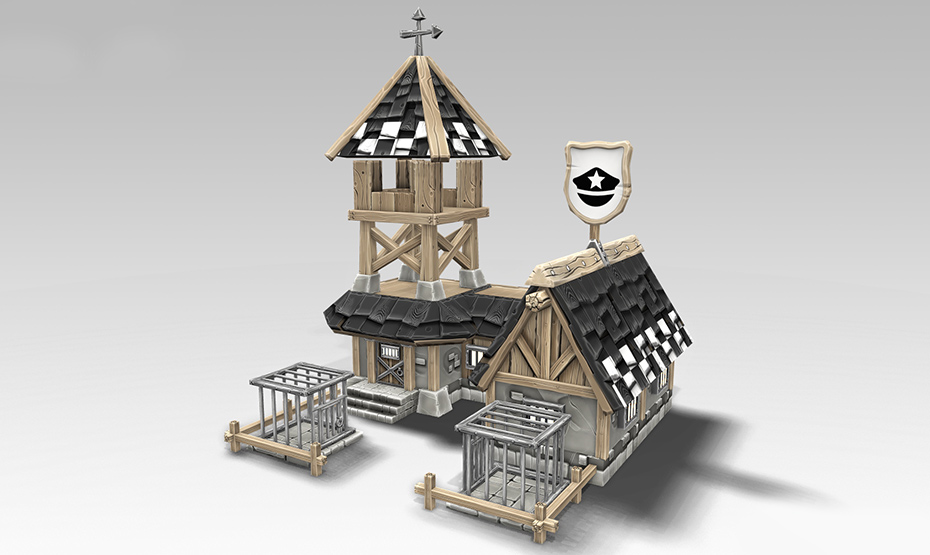 PRISON
Prisons have 4 cells for prisoners to be held temporarily until a full investigation has been conducted. After a certain amount of time, Nuggets can either be proven innocent and walk free or proven guilty and executed. Guilty Nuggets will be sent to the electric chair. Brutal, right? Well, Nuggets can't really experience pain (research ongoing), so it's mostly just a fun and exciting way to bid farewell. However, it's important to keep in mind that electricity usage might skyrockets for a small while during use, so ensure you have some excess power to maintain the lightshow.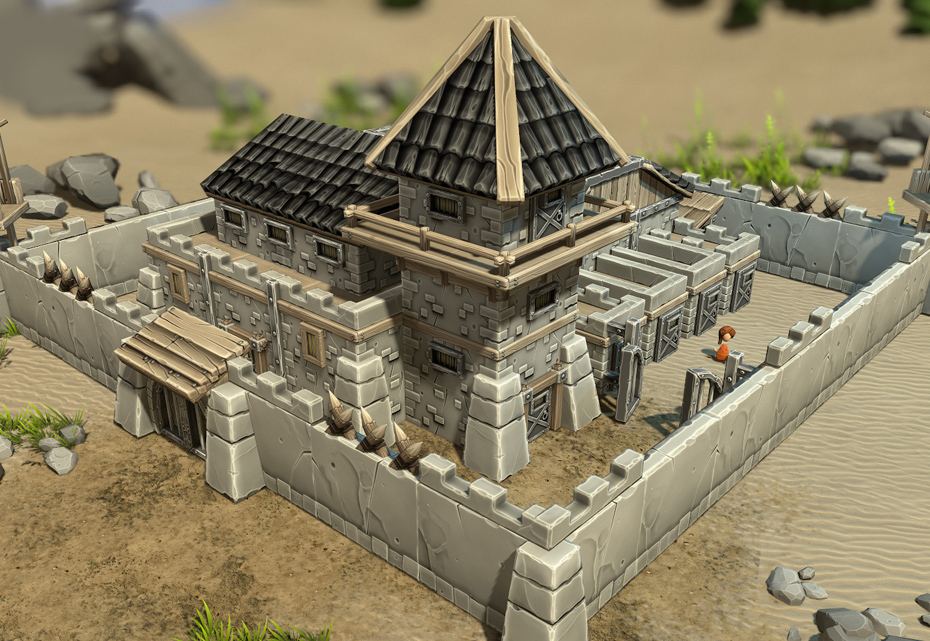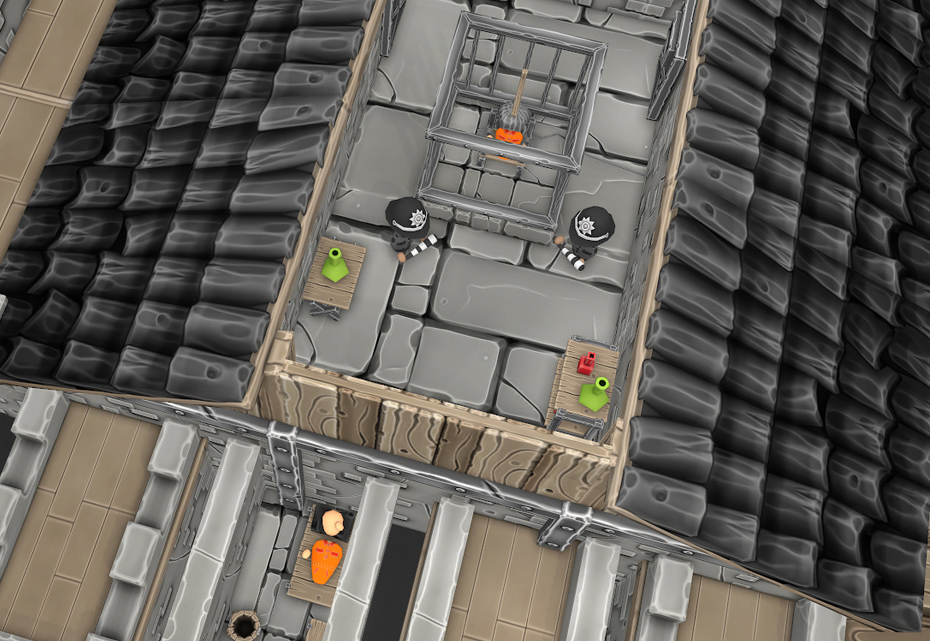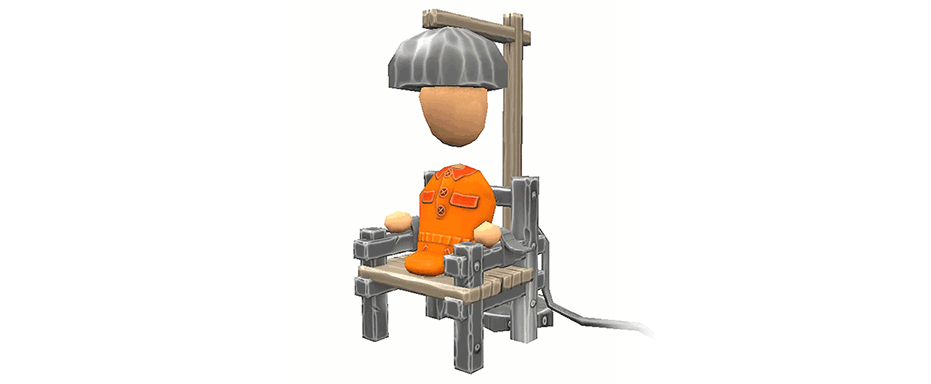 REHABILITATION CENTER
If you've never really had the stomach for fried Nuggets, then perhaps you should consider the alternative option. Rehabilitation Centers offer a far more peaceful -- albeit less effective -- solution to the crime problem. They only have two rooms to detain suspected criminals at any given time. An investigation is still conducted, but it's less accurate and has a greater chance of releasing criminals back into society. Nuggets who are found guilty will be referred to a Therapist and spun in a type of centrifuge to put their brains back into a more friendly position, according to Nugget studies. We take no responsibility for what may come as a result of this.
FIRE STATION
Nuggets quickly realized that their love of playing with fire required an effective way of extinguishing the flames later. Firefighters will make short work of any unintended infernos around your city, so ensure there's enough coverage and you'll never have to worry about those accidental blazes ever again.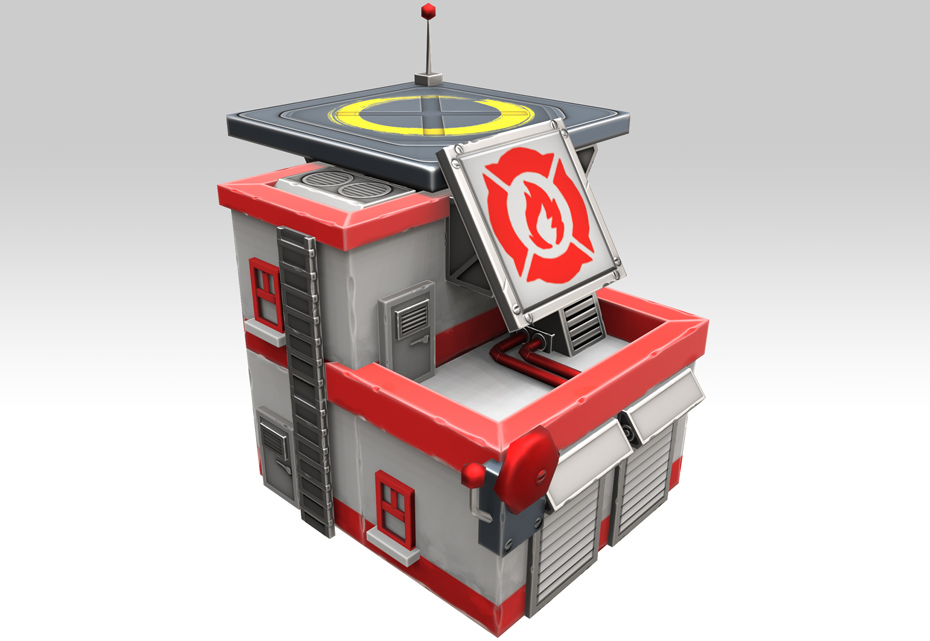 PARKS
A new method of beautification has been added for your enjoyment. You can unlock various Parks by completing side quests, which all come with chirpy birds and benches for the bums of your citizens. The smell of freshly cut grass and excellent mood lighting provided by torches at night will improve the lives of Nuggets by at least a few percent.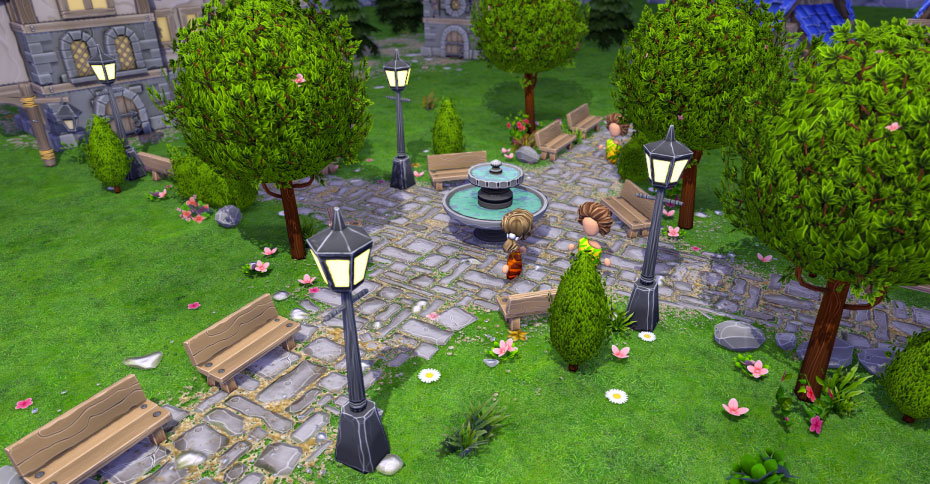 We've rolled a few Parks into the game with this update, but more decoration-type stuff is on the way. Let us know what you'd like to see next!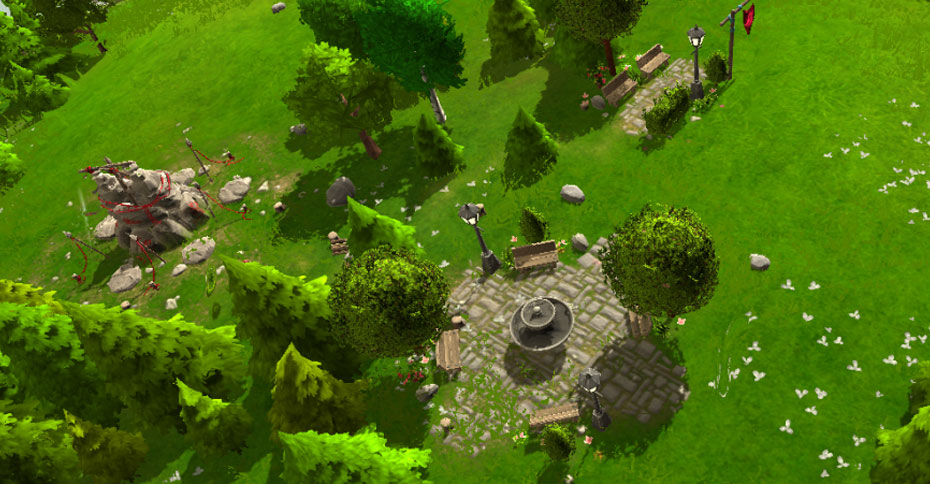 MOVIE THEATERS
Nuggets have enjoyed sitting around candle TVs since the Stone Age, but they've never been particularly fond of the picture quality or local dimming solutions offered on these early models. With the invention of electricity, films have taken the world by storm. Nuggets around the globe have been buzzing about the magic of cinema. Movie Theaters have quickly become major attractions for the public.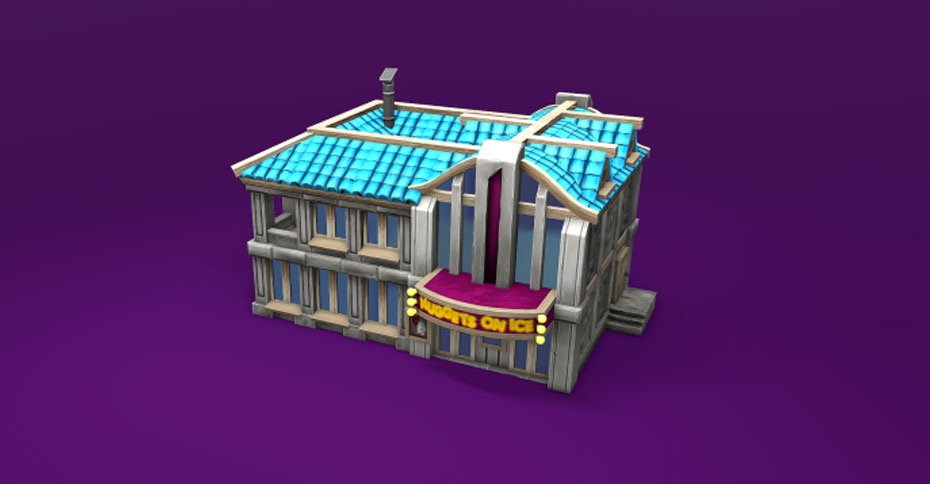 DECALS
One of our major design goals with The Universim has always been to make everything feel "organic". Our amazing art team and engineers have done a phenomenal job so far, and the new decal system pushes things even further. This ensures that buildings will blend into the surrounding environment far more naturally. You won't be able to tell the difference between real life or the game anymore. Go ahead and try.
TESLA CHANGES
Based on your feedback, the Tesla quest has been completely redesigned. We have made over 30 changes to the quest and it should be far more enjoyable now. Let us know your thoughts!