Hello everyone,
After a long hiatus from IndieDB, we feel that it's about time that we returned and gave you a big update on what we've been doing.
Since we last spoke to the IndieDB community (we were on our original game's account) we've kept working on the game, received a lot of feedback from our closed beta testers, went back to the drawing board a few times, and saw our small team grow to a much more well-organized group. What's more, we recently changed from working remotely to now having an office in Moscow.
So, without further ado, let's dive into the world of the Uncertain and present to you what we've been doing!
---
Changes to the Development Team
Did you know that when we last wrote to you, our development team (ComonGames) worked remotely?
Though this worked for us when we were creating our first game, The Uncertain: Last Quiet Day, our vision for The Uncertain: Light at the End is much grander and we realized that we needed to be together in order to really see our game to the finishing line.
So at the start of 2019, we began the transition. We found a good office in Moscow and worked to refurbish the rooms to suit our needs.
We were particularly proud of what we did to the recording rooms as they are now fully sound-proofed, giving us a perfect onsite location for our voice actors to record their tracks!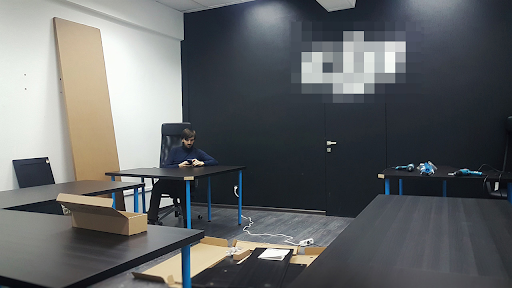 The blurred out part is the old tenant's logo.
Fun fact: moving was quite an experience for us and we learned that if things don't work out for us in the world of game development, we could build a career out of office repair and maintenance!
The work on the office space was completed in February and since then we've been able to work together, play together, and have grown a lot closer - all vital components to a well-functioning team!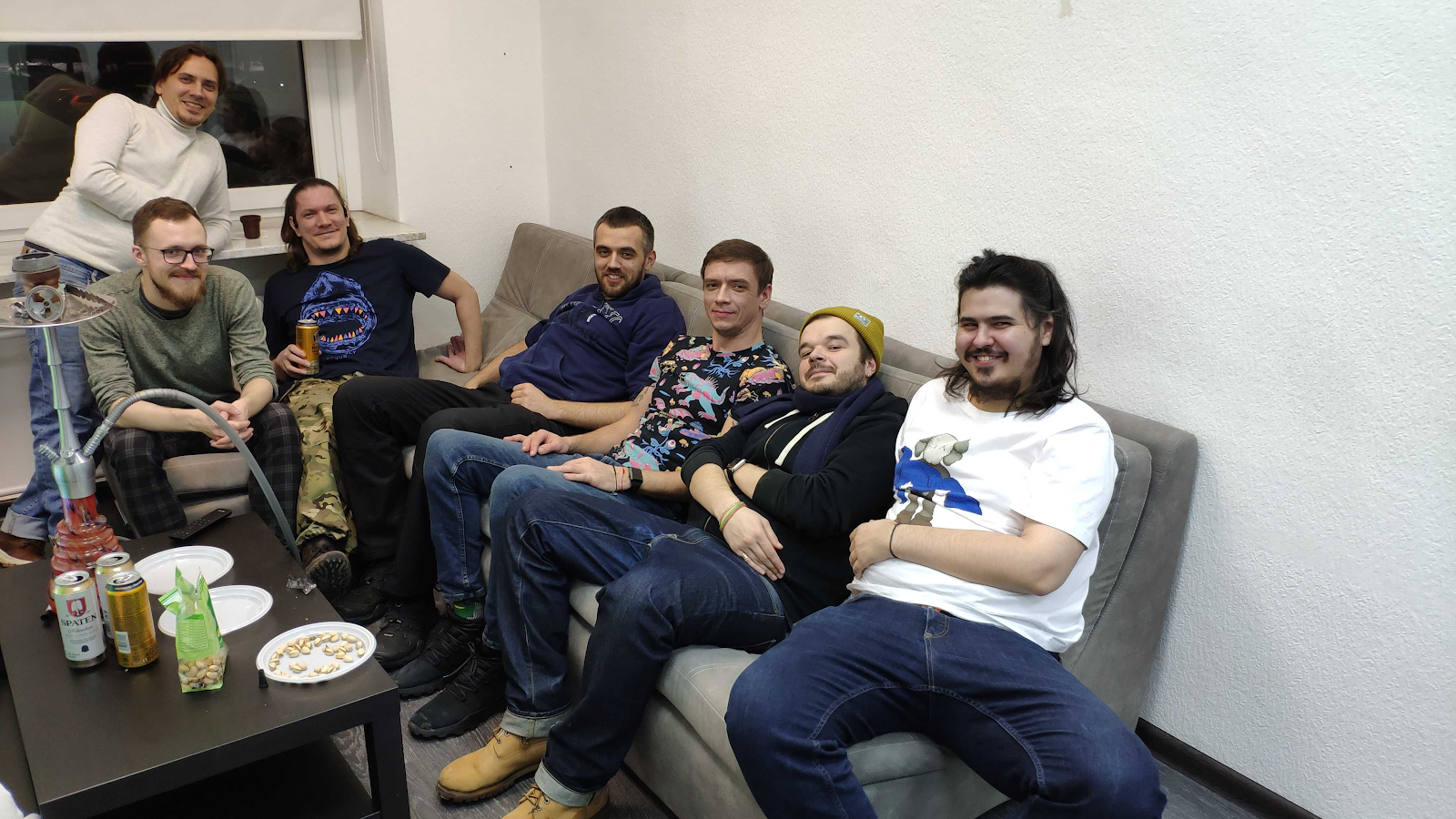 ---
The Game
So much has happened that it's somewhat hard to start, so let's start with the basic changes first!
Release Date Changes
If you look back at our previous posts you'll see that we made a lot of references to a much earlier release date - 2017 to be precise. It doesn't take much to work out that the game was not released in 2017 (especially as we're still working on the game's development!)
What happened? Improving technology, changes to the game's vision, much more experience from our side, and vital feedback from our closed beta testers showed us that, sure we 'could' have launched the game earlier, but we really should not have.
Our current release target for the Uncertain: Light at the End is Spring 2020.
We are on Steam, so please do consider adding us to your wishlist. This is currently the best way for you to show us your support!
We used the extra time to heavily improve the game by updating the models, the story, and the very gameplay itself. This brings us nicely to the next point that shows you some of the updates that we made.
Redesigning Emily
One of the big changes to the game was a complete update of our model for Emily. In this case, we'll let the screenshot speak for themselves.
First we have the original model, which though it certainly does not look 'bad' it does look a bit generic and somewhat bland.
Game Development is Fun
As we're coming to the end of this rather large update, we want to give you something interesting!
For those of you that have been following us for a while, you'll probably have seen our cinematic trailer. If you need a reminder, here it is!
Why are we bringing this up? Recently we were looking through some old files and we noticed that we actually had a lot of footage from when we were recording the trailer.
We had to use this, so we put it together into one big speed-up video that shows you how we made the trailer.
Publisher
And this brings us to our final major update topic! Those of you who have some experience working on games will know that over time managing marketing gradually becomes more and more time consuming; it can even eat into your development schedule.
So, to make sure that we do not lose out on the game's marketing (after all, even if we make the best game ever, people need to know that it exists) we signed META Publishing, to be the official publisher for The Uncertain: Light at the End!
---
Closing Thoughts
This has been quite a long article - but considering the time frame between our last post, the length is certainly justified.
We want to end with a request/question. We really hope that you've enjoyed this article - and our previous ones for that matter. It may surprise you to know, but we are quite passionate about writing articles like this one. That said, we want to make sure that what we write is what you want to read.
So, have a request for you, tell us what you'd like to read this year! It could be anything from the game's development, to the people working in the company, or perhaps something related but different altogether!
Just let us know in the comments and we'll do our best to get them prepared for you!
Here's something special - with the launch of The Uncertain: Light at the End coming up soon, work on a 3rd game that will complete the story of the Uncertain universe will soon begin!
---
This brings us to the end of this article! If you like what you've seen/read, please consider following us on Facebook, Twitter, or Reddit! We've also recently set up pages on Itch.io and Gamejolt and we're quite enjoying those communities!