The featured game for April 2 - 6 is here! Get it now!
---
Feature Details:
Game: The Trouble With Robots
Developer: Digital Chestnut
DRM: DRM-Free
Platforms: Windows
Featured Charity: Against Malaria Foundation
10% of all sales generated by this deal will go to the featured charity.
---
Game Description:
"The Trouble With Robots is a real-time customisable card game for PC. Build decks by selecting from the 40 cards in the game - these cards determine what kind of army you can summon and what spells you have to support it. You can rely on powerful units like trolls and dragons, range units like elven archers, or an enormous horde of angry peasants!"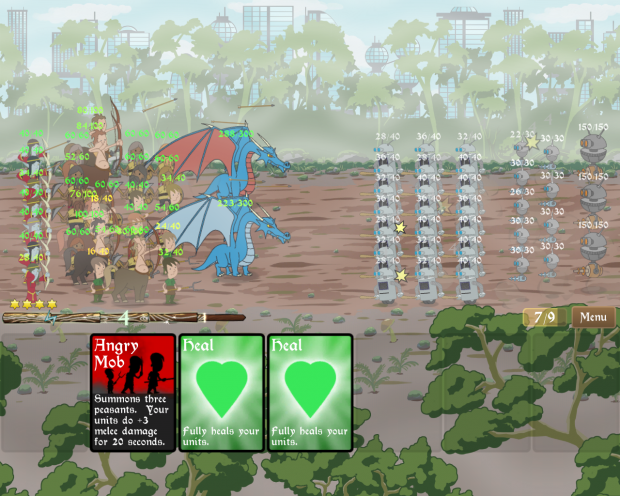 ---
Beat the average and get:
The Trouble With Robots Original Soundtrack!
Deleted Scenes!
High-Res Wallpapers!
The top three contributors will also receive an exclusive IndieGameStand T-shirt!