The Temple is proud to introduce you its younger son: the Savage!
Conceived with Sined the Wanderer, one of the lost souls that manage the temple, the Savage is gone through lot of shapes, before it found its real self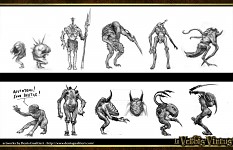 It's flesh comes from damned wanderers, its soul... oh forget it, it doesn't have any "soul". It just wants yours! Come and join our family, your dead body will be wisely used to forge our beloved children.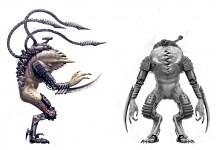 Go check out the others Sined's children and follow him!