With Saga in development for a decade, you can imagine that there has been a lot of flux in the actual membership of the team. If you take a look at Saga's credits, you'll get an idea of just how many people have contributed to this project over the years. So, rather than introduce them one by one, I will tell you that this is a diverse group of extraordinarily creative, talented, and driven individuals that have poured their heart into their work over the years, and I believe the results really show. Wing Commander Saga is polished, beautiful, and fun - but most of all it has a soul, and that only comes when you have a crew dedicated to the vision of what they're creating and unwilling to settle for anything less than outstanding.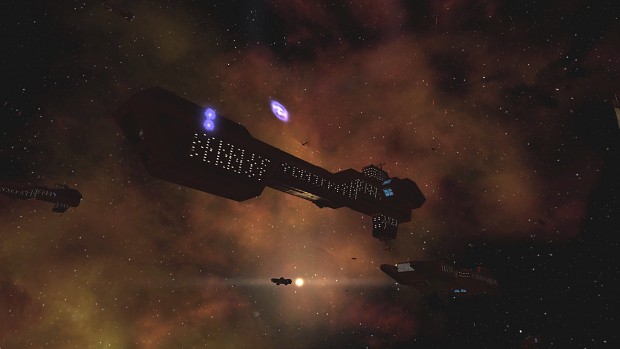 Some team members (including myself) gave literally ten years to the project because we wanted to play it ourselves. We love Wing Commander, and exploring a new story line in that familiar universe was a welcome opportunity for us. Wing Commander Saga was made as a celebration of a great series and we hoped to get other people as excited about Wing Commander as we are. Our main goals in creating Saga was to provide a strong story that is grounded in the Wing Commander universe and offers compelling characters in thought provoking situations - the very thing that Chris Roberts and his team did so successfully with the original games.
We would also like to thank all of you for your support throughout the past few days, and we know that we can never express our appreciation enough. If you haven't already please vote. Voting is simple: select the category "Futuristic Sim", click the vote button and you're done!