Another update lands this time bringing with it...
New destructible terrain pieces adding in a new dynamic element to the maps.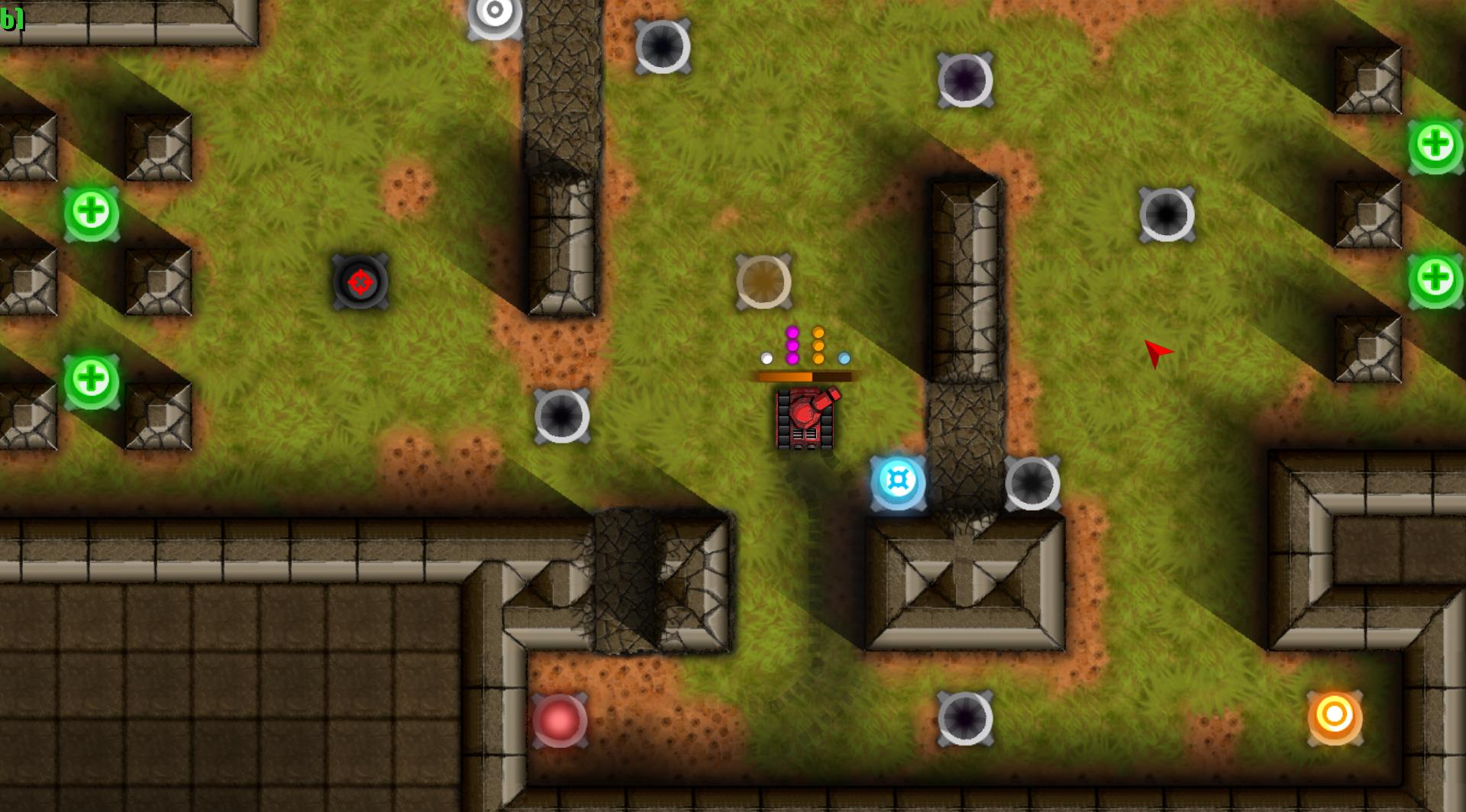 Some new terrain types along with updated visuals and improved lighting effects.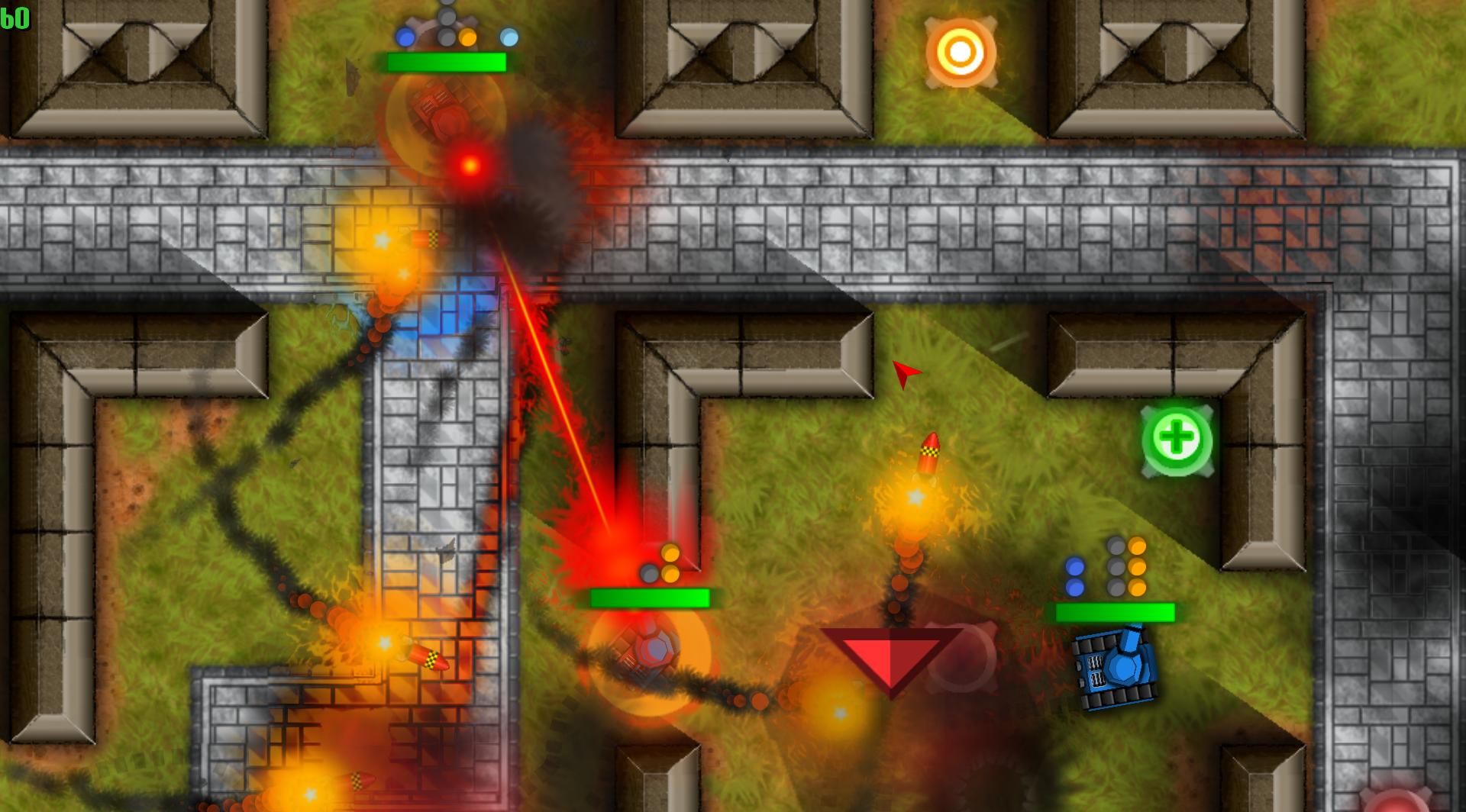 Two new menus the first of which allows you to watch replays of your previous multiplayer matches. The second allows players to fully customize the items available on a map along with their respawn times when setting up a match.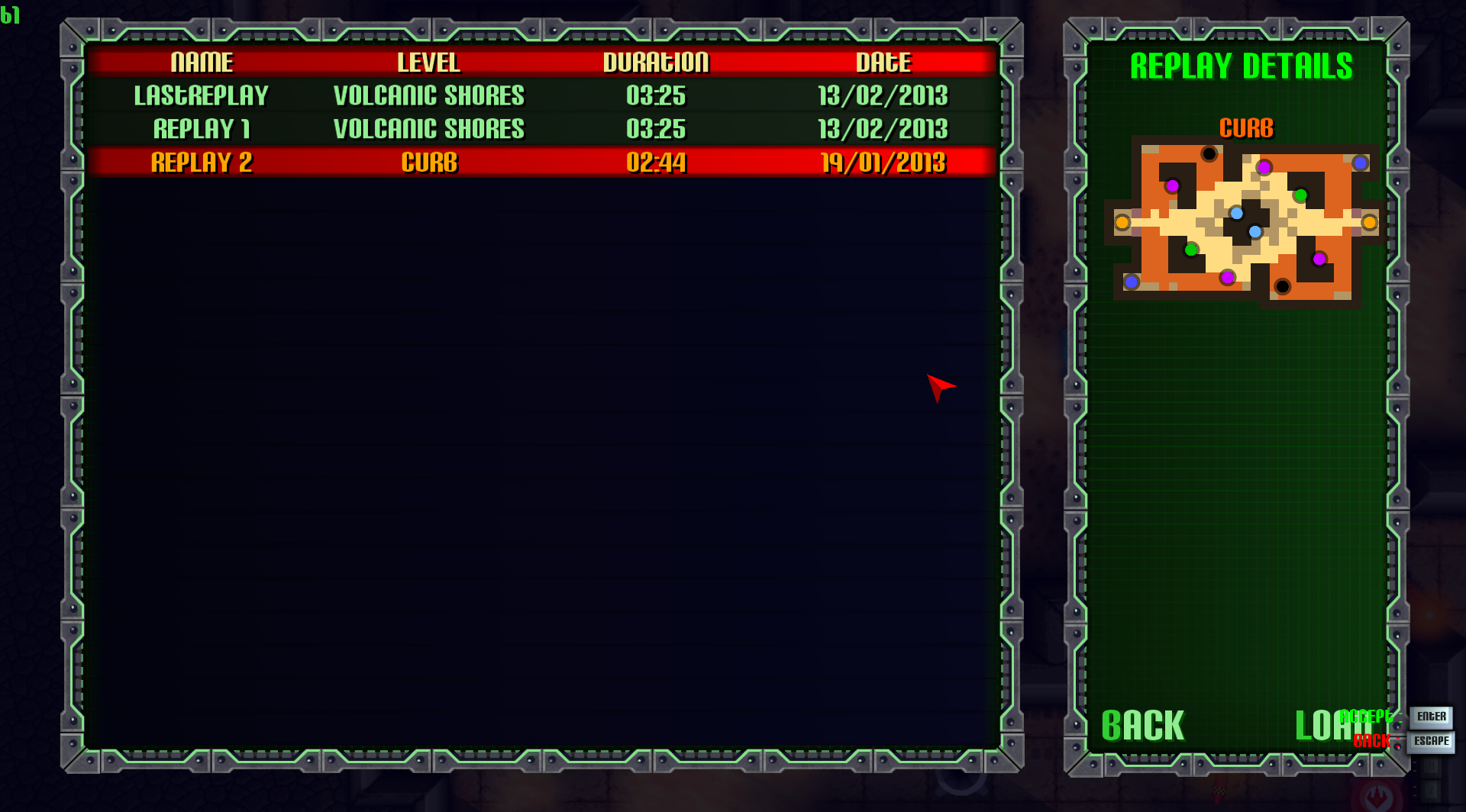 ...And more, the full 0.9.7.2 change log is listed below, until next patch!
0.9.7.2 changes
Added destructible wall segments.
Added map items menu. Players can now customize what items will spawn on a map when setting up a game.
Added replays menu from which you can watch the replays of previous multiplayer games.
Added new metallic plating floor tiles.
Added new menu borders.
Added new bar / meter GUI elements.
Improved appearance of red dirt tiles.
Improved detailed lighting effects.
Changed appearance of player scoreboard.
Changed view scoreboard key from F1 to TAB.
Changed appearance of temporary spawning invincibility.
Changed appearance of EMP aiming laser.
Changed the layout and appearance of many maps.
Changed appearance tank death animation.
Decreased length of menu transitions.
Blast markers now appear on walls.
Fixed bug where damage shielded stat was not being tracked properly while in a replay.
Fixed bug where grass tufts would scale incorrectly at lower texture / resolution settings.
Fixed bug where lighting from a tank's main gun would scale incorrectly at lower texture / resolution settings.
Fixed some menu scaling issues at lower resolutions.
Fixed possible crash while viewing the score screen in a single player missions.
Many other small tweaks and fixes.