The Symphony of The Knights has been in development for a little over a year, and is based on a 300 page screenplay, and character and world designs for a story about a boys dramas he encounters trying to go pro in a competitive quantinium sword fighting league. The story in it's simplest form is about hope and courage in the face of great adversity, as it's a coming of age story about the main character's ambitions as he sifts his way through the established world he finds himself in.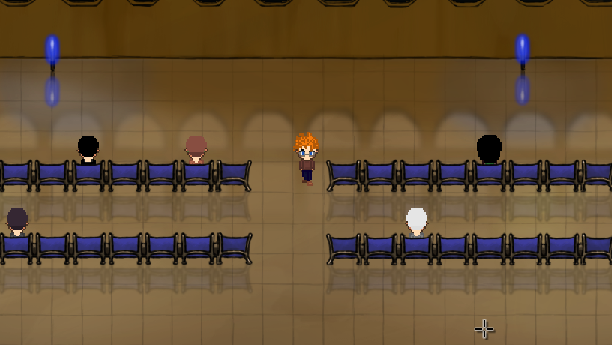 The gameplay will involve leveling up, collecting and equipping gemstones for your quantinium sword to ease the otherwise impossible difficulty of sword fights to progress through the story.

The solution to a story heavy game that's being presented is combining qte gameplay (think Shenmue) with simplistic rpg elements (think Pokemon), and having sword battles be epic, long, drawn out, and difficult.
An early demo of the battle system has been released and can be played at knightsbattle.org. It's best played on phones, but being browser based if it ends up being buggy, please play on PC in Google Chrome or download the alpha demo for PC. A private demo for the main game has also been released and is available to Let's Players and journalists.
The projection for the release of the full final game is in the second to third quarter of 2017.