Supanova Sydney (16th to 17th of June) marked the first time we had ever publicly showcased ourselves as a company along with our first title Grapple Knight. While our appearance at Supanova was a success (you can read about it here), some of you may have heard that the demo you were playing was a redesign. I'm here to explain our decision to go along with what we did, and with the new implementation of choosing what build of the game you can choose to play on our website hopefully it'll shed some light visually as to why.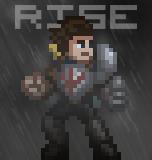 The Original Idea
The core idea of Grapple Knight was still the same back then as it is now: You control a knight with his sword and grappling hook and you platform through and kill stuff. What was different then was our target audience. When Red Knight Games was initially formed we had the intent of going for the mobile market. We had initially assumed that our target audience (people who grew up playing games from the 80's and 90's), were at the point where they don't have time to sit down and play games like they used too. They were the working class people who didn't have much time to spare to really get into the latest games (case in point, my older brothers).
As a result of this, a lot of our design decisions were based around ease of use for mobile devices. This was the reason why with the old version, attacking was automatic and grappling was done through mouse-click. We were trying to reduce the number of buttons a player had to keep in mind when playing on a touch screen. For a while, we weren't quite sure what the game truly was. We knew the game was a knight, with a sword and a grappling hook. The art style was already set for pixel art as it invoked the most nostalgia from that era of gaming. The problem was that we didn't really know how to make this game "ours". There were already a lot of games out there looking to evoke that same feeling we had set out to do, and platforming and grappling certainly wasn't unique these days.
Realising the need for Change
It was about 2 weeks before Supanova when a lot of the company set up had settled down and we were focusing on the game. The game didn't feel good, suffice to say. It was coasting along, people here and there said it was "good" or "cool", but nothing really outstanding. A lot of times we play-tested the people didn't quite show enthusiasm and rather, we saw more frustration than enjoyment. The game was at a point where we had to decide what to do to make it fun not only for our target audience, but also for ourselves.
One of our biggest influences for changing up our game was Konjak (Joakim Sandberg), an independent games developer in Sweden. Sam was going through a collection of indie games when he told Gonz to look at two titles that were made by him: "Iconoclasts" and "Legend of Princess". Both were beautifully crafted games that, believe it or not were created entirely by him. Yep, he had created all the art, wrote all the code, and orchestrated the sound and music. It was incredible how polished the games looked, and it was only an alpha/test demo!

Both games played really well, they were fun and things worked. We had then decided it was time to stop relying on the knowledge of what we thought made a good platformer and start looking at what is already out there and what makes them great. Apparently, a lot. The amount of small things that made platformers feel good were missing from our game at the time. Not to mention that platformers were always meant to be played with a solid control scheme in the player's hands, be it keyboard or controller.
Over the next couple of days we played a plethora of platformers from now and then and analysed everything - from the art style, to enemy behaviour, to the hero's movement. When everything was exhausted, we came together with a comprehensive list and discussed in length whether or not certain features or tweaks would benefit the core gameplay. It was the start of something beautiful, things were in motion and it was really shaping up.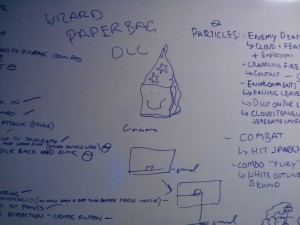 The entire article as I wrote it spanned across a few pages, so here is part 2!