Dear Reader,
OUR EPIC TALE CONTINUES AS JASON ASSEMBLED A GREAT GROUP OF HEROES THAT HISTORY WOULD CALL THE ARGONAUTS AFTER THEIR SHIP, THE ARGO. THIS GROUP OF HEROES INCLUDED – AMONG OTHERS – HERACLES, ORPHEUS, PHILOCTETES AND PELEUS.
Our crew set sail for the isle of Lemnos, a petite paradise off the western coast of what you now call Turkey. Jason knew that the island was inhabited only by a race of women – what he didn't know was that they had killed their husbands and all men on the island!
The women had neglected their worship of Aphrodite and were punished by the Goddess to each smell in such a foul way that their husbands could not bear to be near them.
When the men turned to the nearby island of Thrace the women – spurned, angry and stinky – killed the men while they slept.
The King of Lemnos, King Thoas was saved by his daughter Hypsiple. Fearing for his life, she put him out to sea sealed in a chest from which he was later rescued.
As lonely, smelly women, the Ladies of Lemnos lived for a time without men, with Hypsiple as their queen, waiting to see what or who washed up on their shores…
This brings our tale to the point at which the current demo ends, as **SPOILER ALERT** Jason free's King Thoas who then guides him to the island of Lemnos. How will Jason and his crew survive on this island of man haters? Will ANY of the red skirts survive to die in chapter 2 or 3…?!
The Avatar art is coming along nicely, it has to be said with several crew members getting Toga'd up for the campaign the crew is starting to look pretty special

If you'd like to get your Toga on please feel free to drop me a pic over to: togatogatoga@jasonthegreek.com!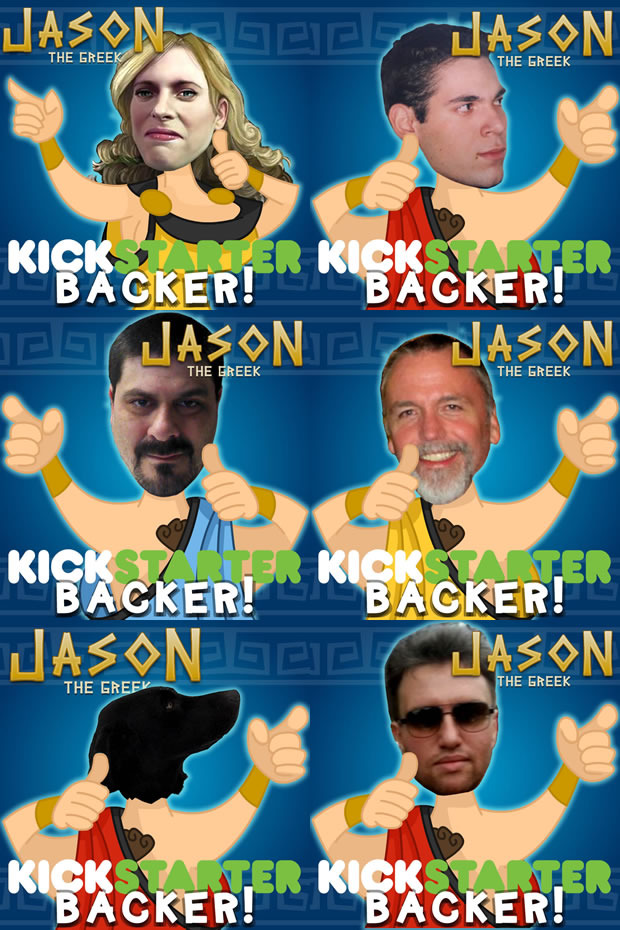 As always, thank you so much for your continued support, I really do appreciate it! If there is anything you would like to see in an update please make sure you comment.
More soon,
Kris
aka Jason The Greek