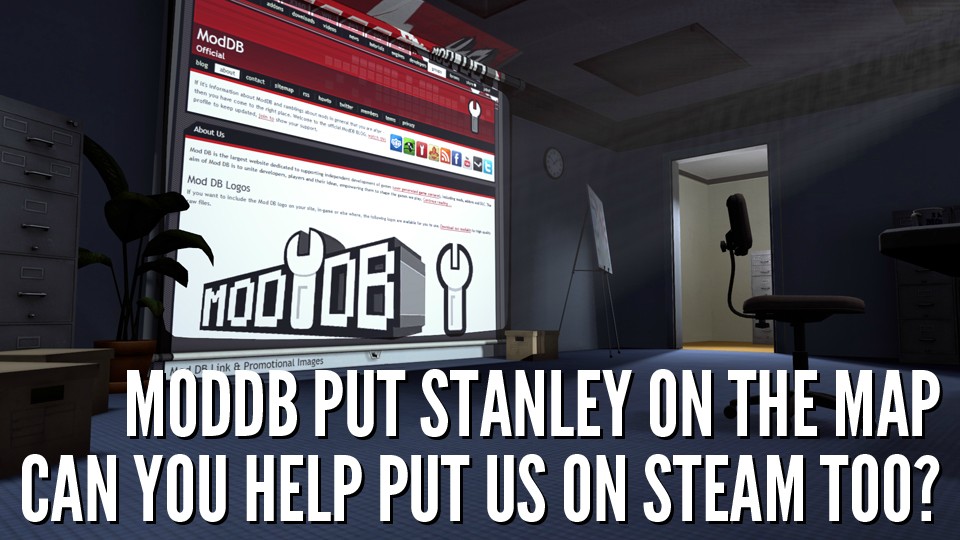 I'm very very happy to announce The Stanley Parable: HD Remix is now on Greenlight!
The game has grown and developed so much since the release of the original mod. It now looks nothing like the original, it's found a new perspective on the ideas presented in the original, it's really beginning to find a style of its own. I'm very happy to share more of the game and to let you guys know that it won't be that much longer before it's released. And I would love for that release to happen on Steam.
If you can support the game by going to the Greenlight page and clicking the upvote button it would earn you all my <3. (extra <3 to anyone who shares the game with friends/followers/whatever!) You've been so supportive and it means more to me than I could possibly say. Thank you!!
Let's make cool games!