Things have been really busy for me since the Groupees bundle launched - SR has been greenlit, I got a part time job as a programmer, been made the godfather of my niece, the list goes on.
I delayed posting on here until I was sure about the next steps I'll be taking.
I did promise the game will make its way onto the steam store as soon as possible - and I have every intention to do so, however I'd like to raise the overall quality and amount of content in the game first.
Controller support and rebindable keys have been added to the game recently, it's been long overdue. I'm currently sketching up ideas for more missions, weapons and fun features to flesh out the game some more. The redesigned level editor is definitely on my radar - It'll be crucial to have when the game hits the steam store.
One of my recent advancements has been the addition of building. Yes, you read that right, BUILDING. While the game certainly doesn't revolve around the building aspect, there are many game modes and mission ideas in my head that could make use of it. I'll tell you more when the time comes.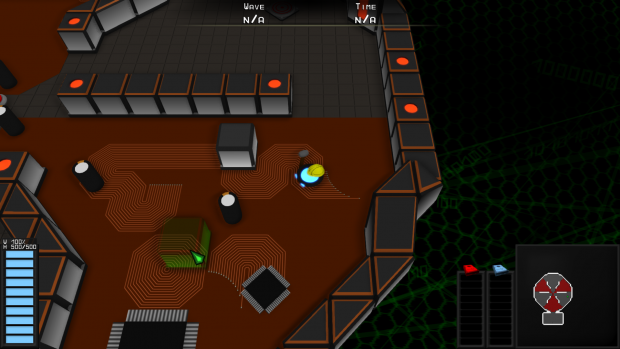 As for my part time job, I'm not going to beat around the bush: this does mean I'll have less time to spend on System Recovery in the near future. However, it's the first time I actually have a stable income since I started my career in the video game industry, which I'm sure you'll agree is a big step for me - and a necessary one at that. Keep in mind, I'm not putting System Recovery on hold! Development resumes, but at a slower pace.
It's not all "bad" for SR though.
One of the things that slowed development down the most has been my PC's age. It's become increasingly unstable, sluggish and hard to work with. With financial security I'll be able to step up to a proper workstation within a month or two. It'll make a huge difference.

Looking forward, my plan is to get SR on the steam store before the end of the year. This will mean a fleshed out campaign, more levels (especially the long time coming story missions), level editor and possibly a number of character customization options.

Let me know if you're excited to try multiplayer, it'll be my next focus relatively soon! Maybe we could get a few games going with you.

Cheers,
-Dan