Hi everyone!
Let's talk a bit about core gameplay mechanics of our game.
Gameplay
Player in the game is an agricultural counselor of ruler of some ancient state. The main screen of the game is a map divided into regions. Every region may belong to one of the states or be neutral.
Regions have their own attributes: landscape, climate type, latitude. Landscape defines area which may be used for planting. Changes of temperature and amount of water during the year depend on climate type. Daylight hours of region derive from its latitude.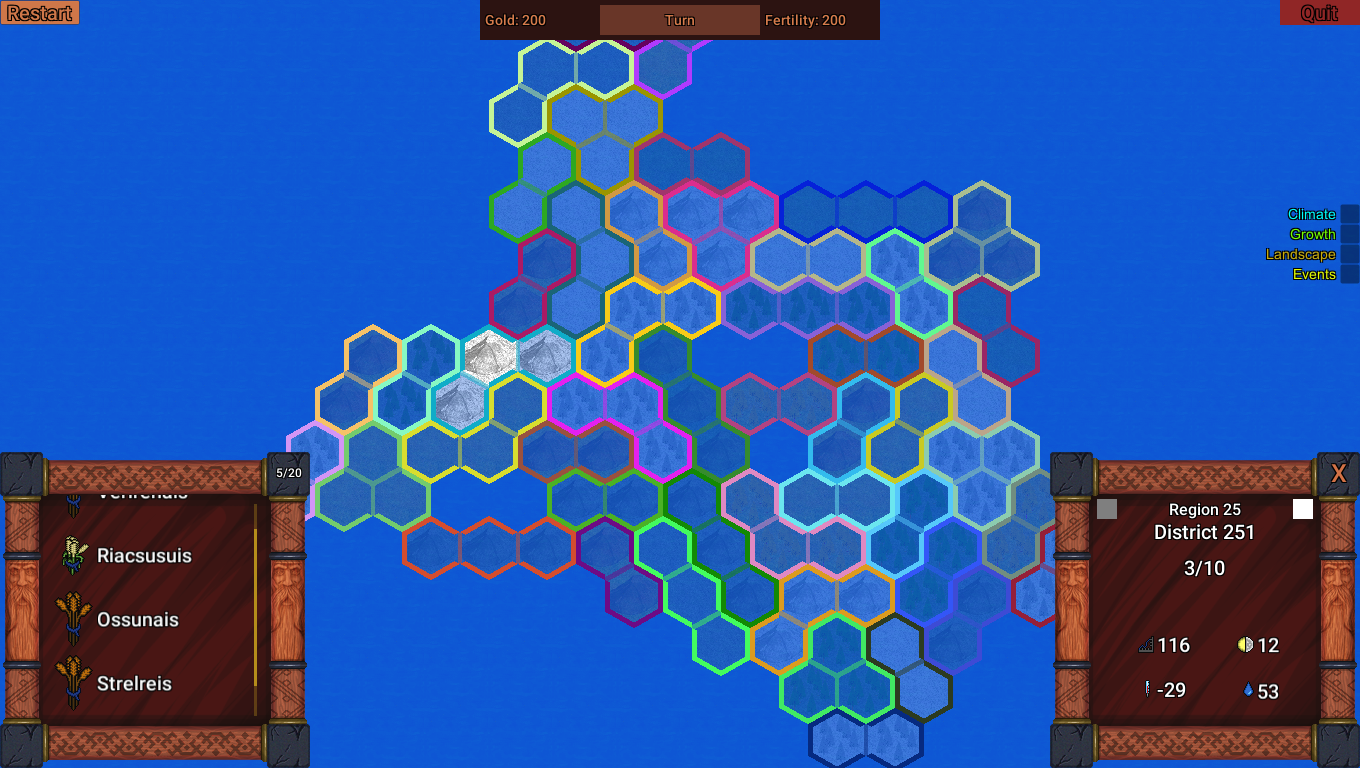 Every region consists of 2-3 districts. Attributes of selected district are shown in appropriate window.
Region's attributes define efficiency of culture's growth. Every plant has specific boundaries of this attributes within which growth is possible. If these values are too low or too high plant will fade. Different cultures also has different growth period.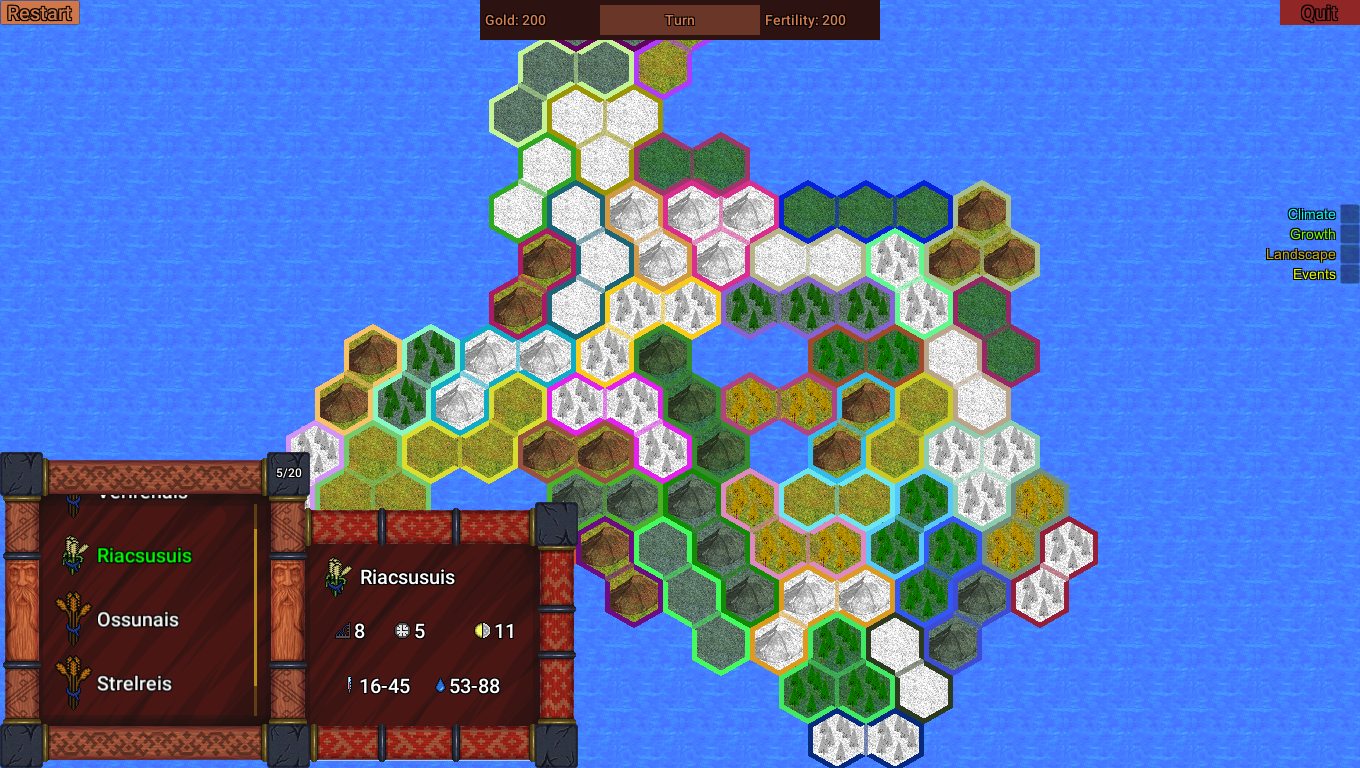 Attributes of selected culture are shown in separate window.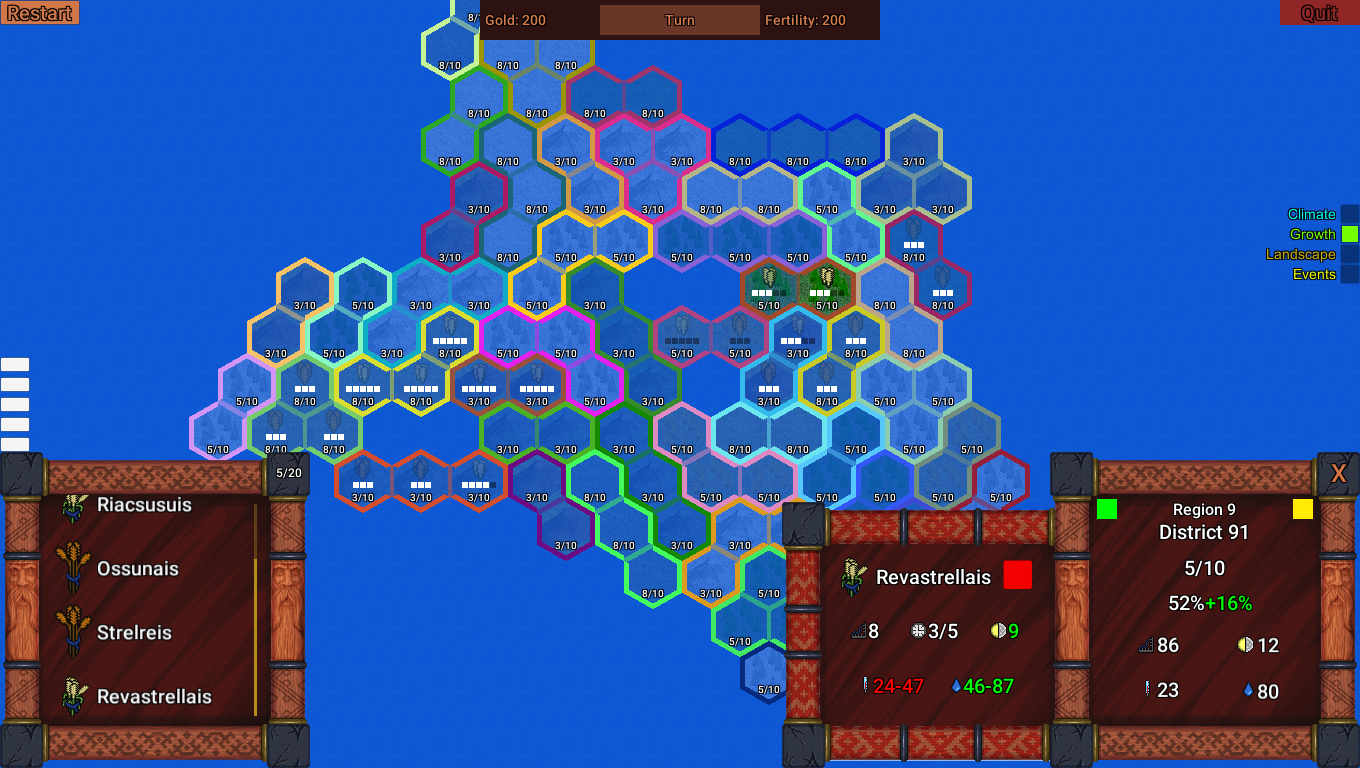 If selected district has planted crop within its properties are shown near district properties.
So this a core mechanics of the game: choosing an optimal culture for current region and planning of planting during the year. The game is turn-based and one turn is equal to one month.
There is an indicators' system in the game as player has a need of easy access to different regions' attributes. The switching between indicators is possible via appropriate buttons in UI.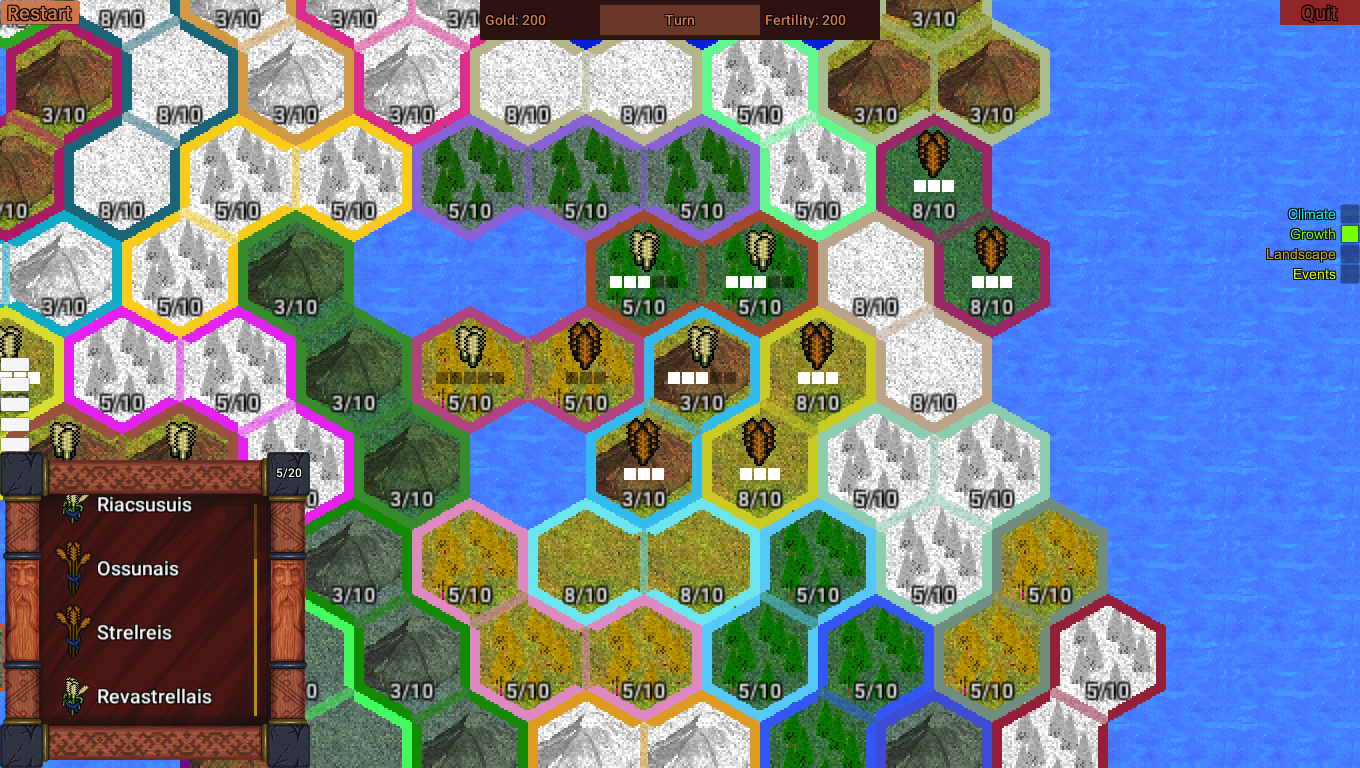 Growth indicators show at which regions cultures are planted, their growth period and efficient planting area.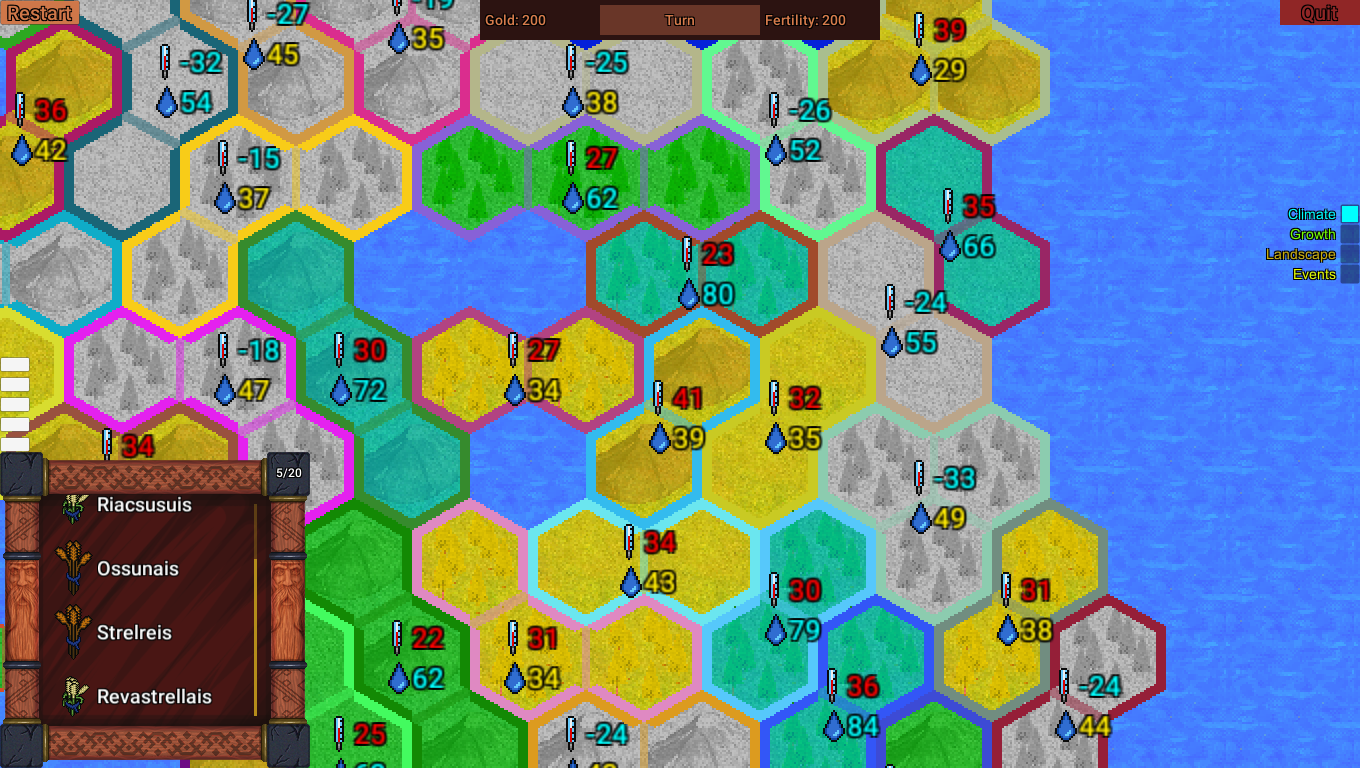 Climate indicators show temperature and amount of water in the current month as well as climate type of regions.
The better climate conditions suit chosen culture, the more it gives after the harvest. Player fills up his state's food supplies by harvesting crops. Along with that, the state has several other attributes: population, prosperity and monthly food consumption.
Population will grow if food consumption is fulfilled by available food supplies and will reduce if people are hungry. Obviously, food supplies are consumed according to consumption every turn.
Prosperity will grow if player has more food supplies than needed. Prosperity characterizes state's power and has influence on food consumption. The more civilization is successful, the higher people's requirements to quality and quantity of food.
Prosperity also defines the amount of gold which ruler gives for the agricultural development. Player spends money for different work: planting, cultivation, soil enrichment, etc.
What's next?
Next parts of devblog will be dedicated to art style, in-game events system, crops crossing and other topics related to the game development.
If you are interested in our project you can follow us on Twitter and Facebook for more news.
Thanks for attention!