Changed Character Controller
Main controller is of course 3rd person, however notice that there are actually also FPS controller that is for the bow system. Bow system instantiates arrows that have rigidbody components and check collision, much more different than previous arrows that were homing to the enemies which was quite strange, such homing arrows Ill make for magical arrows that I keep in mind to make them.
Speaking of arrows, there will be many different type of arrows including explosive, poisoned, ice, flame or magic arrows. These types of arrows can be used in classic bows, however there will also be magical bows that have already magical arrows and types of arrows cannot be changed.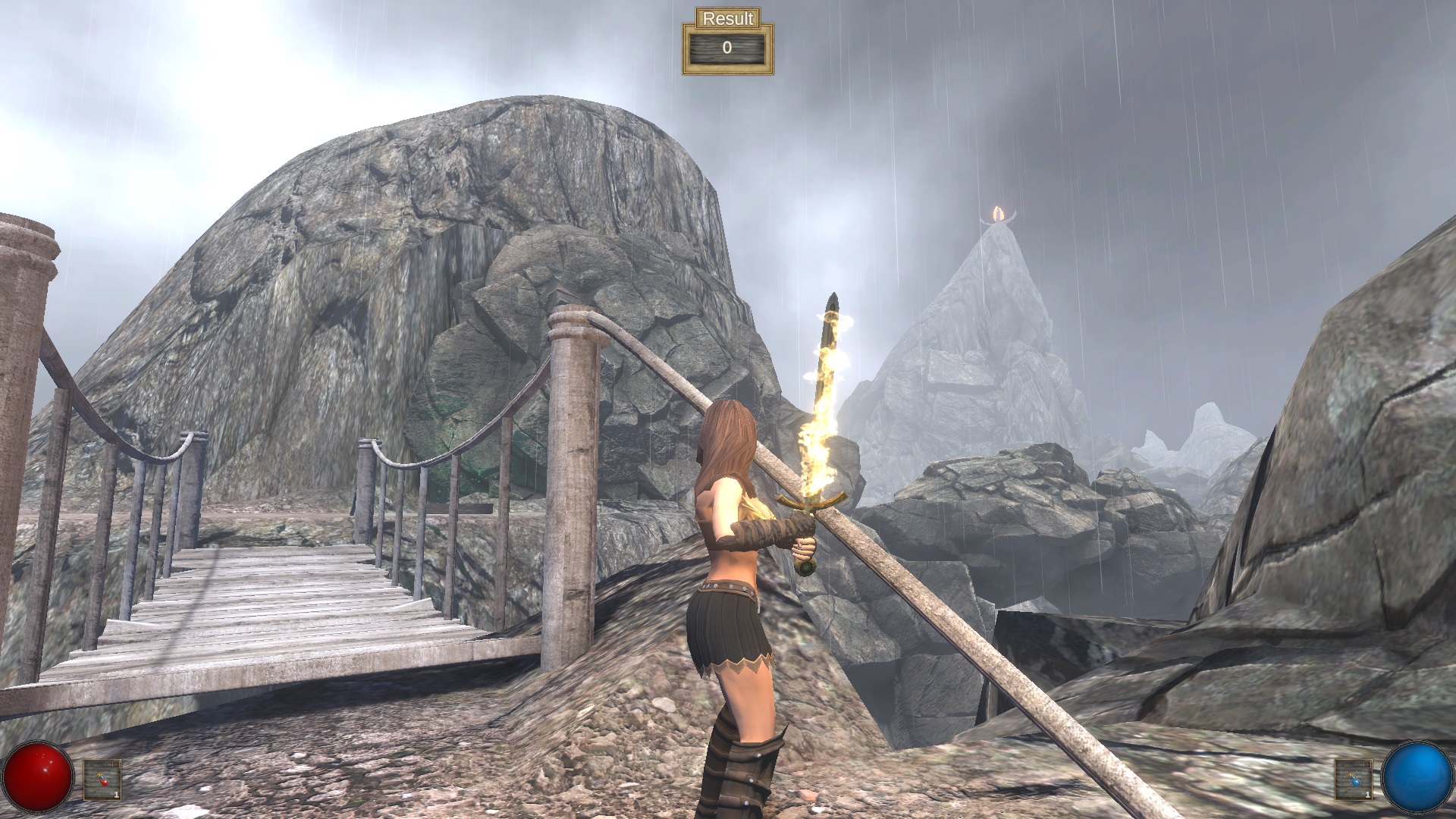 You can also notice the added new lightning spell. There will be many different type of spells including projectiles, lightning, healing or earthquake spells.
Game is made in Unity Engine. I have quite huge experience in that engine so it is very easy to improve that game.
Botmatch mode

Game mode for practising combat, spell casting and tactics in order to defeat randomly spawned bots. The player will have multiple possibilities, there will be a lot of different maps.
Maps that are showed :
Remnant – map with fire crystal in the middle of the map that is the main powerup for defeating nearby enemies. There are 6 type of swords, speed potions, mana potions and health potions that spawn overtime. It describes one of temples that was the place of ancient magicians for practising cast spelling and teaching other magician warriors. Now is captured by evil. You have to kill 100 creatures to win this round
Rise to Power – it has to get a powerful bow that makes the player almost impossible to defeat, there are some strategies that can be used to defeat players with that magical bow. Character is placed in one of evil floating rocky islands that holds evil power. There is an evil eye that sees where you are so the evil army is run to you. Use speed potions in clever ways to defeat all the monsters. You have to kill 100 evil creatures to win this round.
I work on a Game Design Document that has already 50 pages, my goal is to write such a document with a minimum 200 pages. Next playable version should be released within 3 months.
New gameplay video.