After a few more days, it looked like this :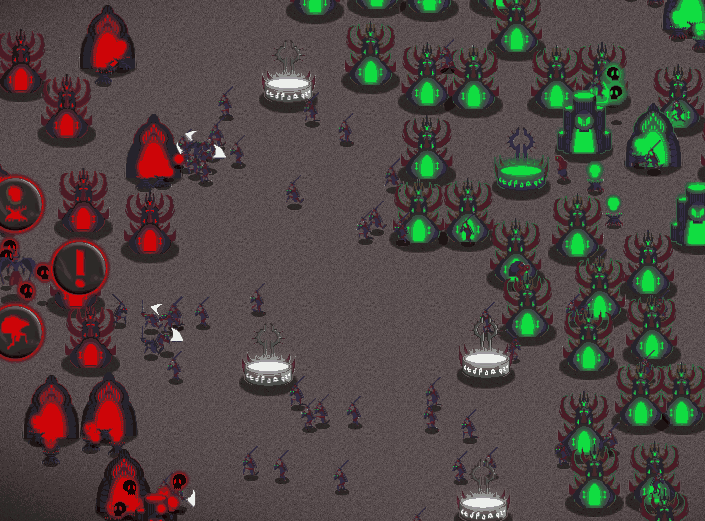 Being aware of the importance of putting the game early into players' hands ASAP, we had the chance of participating in MTPcade, a small gathering in a bar where developpers from around town were showing the games they were currently working on. We even had our own 2 players arcade cabinet!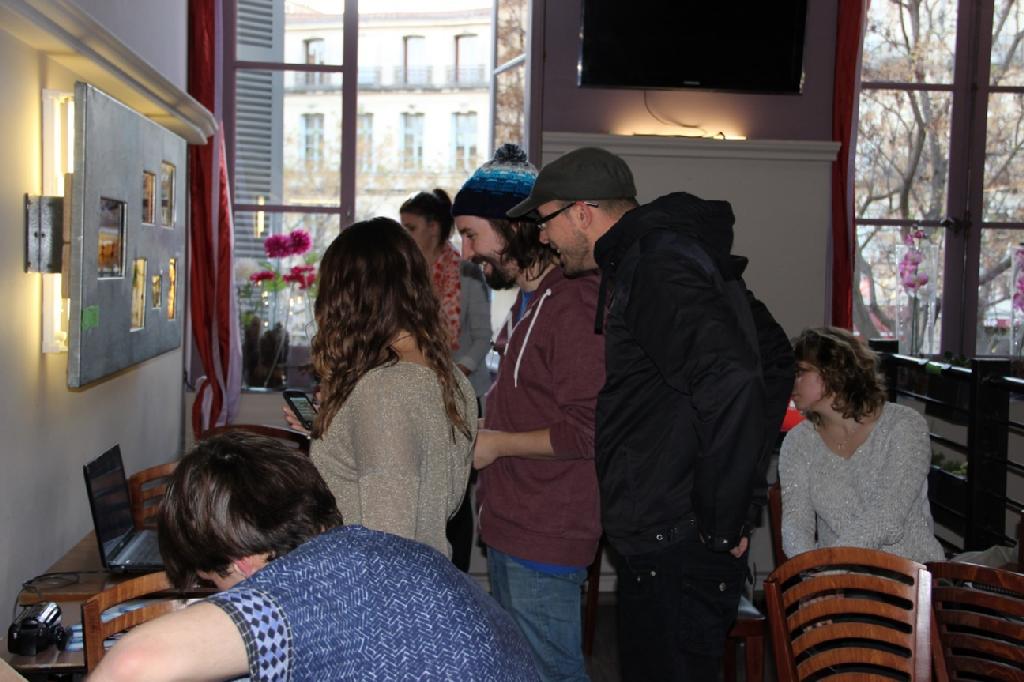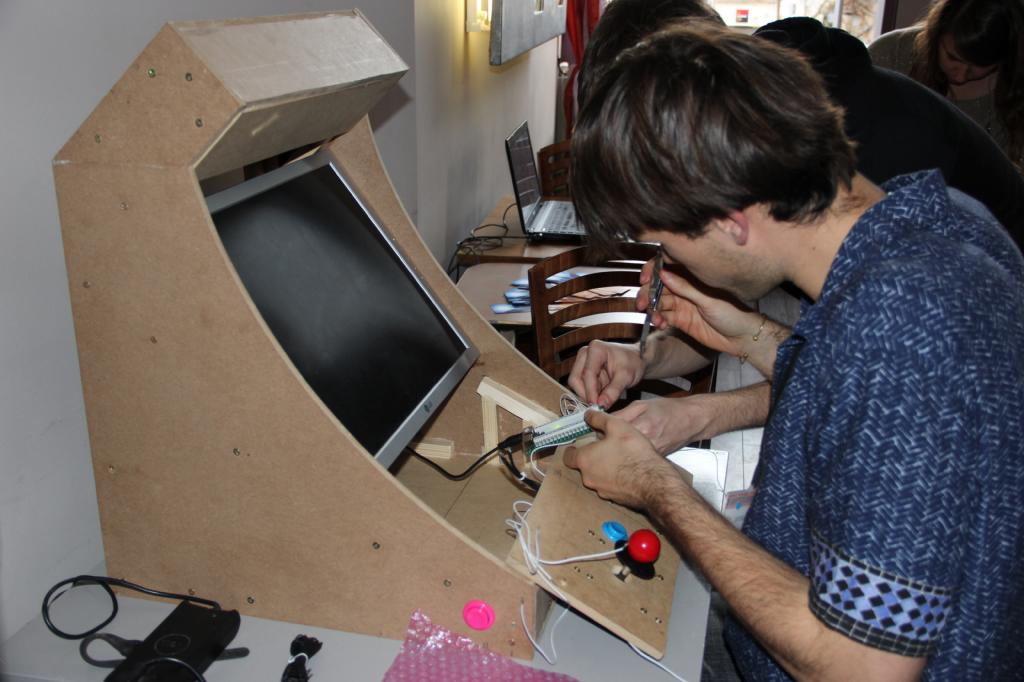 The first matches were massive clusterf**ks! The kind of attrition war you would witness if two Maginot Lines were invading each other! But even though the battle often ended in a stalemate, with dozens of units ripping each other between two massively fortified frontlines, people were having fun and loved to see all these little guys running and dying for them.
We knew we were onto something and decided to keep on working on the design until we had something deeper, where the player has to make more meaningful choices.
We wanted to make to make a fast paced game, where every actions led to the endgame. The game had not enough inertia : every building you destroyed could easily replaced by your opponent. So we needed to balance this.
The fact that your units were running around and fighting without being commanded to was fun to watch but players just had to build up massive packs of buildings while investing in their economy. Things were a bit stale, with players just flying around gathering souls from the wells & spending them on structures. We needed to make units management more engaging so you may feel like a true hellspawn general.
We'll talk about it in another post. Stay tuned!