If you weren't aware, our game got greenlit a week ago! We want to talk a bit about how we got there and what it means for us.
Before the Greenlight Launch
In late April, we launched our Facebook page and started teasing the game by showing concept art every few days. The page got about 200 Likes, which were mostly our friends and family. Two weeks later, on May 9th, we presented a trailer for our game to over 800 people in Montreal. We launched our Greenlight page on the same date.
In order to upload on Greenlight, you need a video that shows gameplay, so we already had our trailer ready. You also need at least 5 pictures, so we carefully picked the pictures we thought were selling the game the most. For the thumbnail, we wanted something that sticks out, so we definitely wanted an animated gif. It could've been just the logo, maybe even a second of Rox walking around, but in the end we re-used footage from the trailer.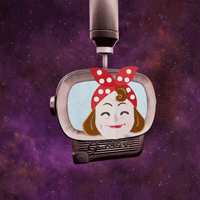 The First Days
The game got great comments on Steam, especially when you compare to most games. There's a lot of praise for the trailer and even just for the fact that it's a point & click game. It got a decent amount of 'Yes' votes too, we got to 50% of the way to the top 100 in a few days.

We tried to keep the interest up on our Facebook page without spoiling too much of the game. A few dozen fans liked the page and our posts got some involvement but it had a negligible impact on the Greenlight votes. After the first 3 days, votes were drying out. Most people visited through the 'Recent' tab on Steam, but once the icon got pushed out of there, we barely got 15 visitors per day.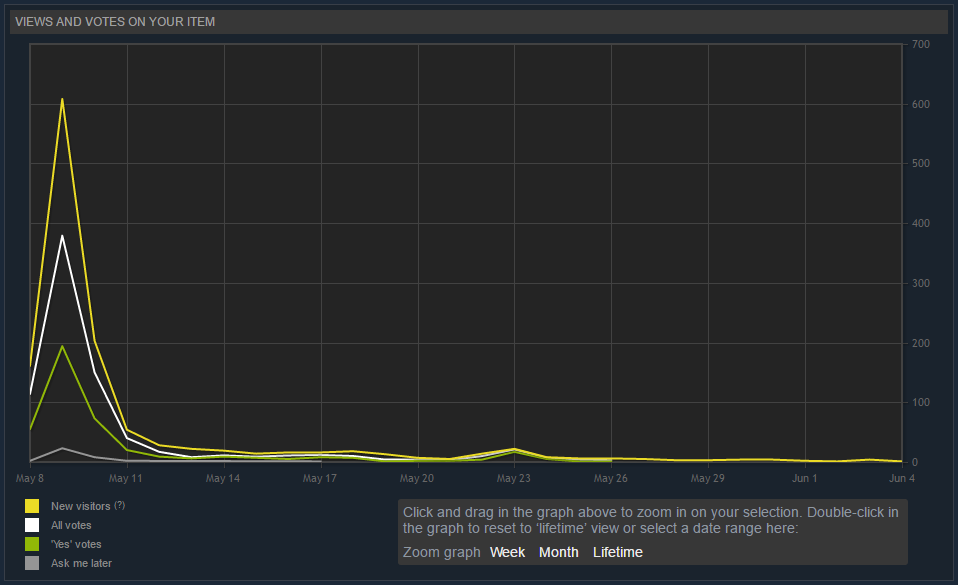 Slow and Steady Wins the Race?
The game still isn't done, so we were in no urge to get it greenlit so early. However, a friend of the team started his Greenlight campaign right after us and got in the top 50 in just 3 days. We decided to start planning on how to generate interest outside of the usual Facebook posts and weekly dev blog. We tried contacting gaming website to see if we'd catch their eye, but no success.
A week later, our friend got his game greenlit! It's called Red Trigger. Meanwhile, our rank actually regressed. It went back to 45%. Yet somehow, the next day, we randomly visited our page and we realized that we also got greenlit.

If you look at games currently in the top 100, there are games with more likes and that have been up longer than our game, still waiting to be accepted. Maybe our game got noticed by people at Valve despite not being at the top. Perhaps it was just luck.
What now?
The end goal of the game was to showcase what the team can do by focusing on our strengths and show that we can ship a complete experience. Getting greenlit means a lot for us, but it also means a lot for our University (NAD) because it will be the first time a game this size not only gets made, but also gets on Steam.
Now that we're greenlit, we have access to the Steamworks SDK. It contains all the tools necessary to upload a game on Steam, but also explains what we need to do if we want to add Steam features. We're thinking of adding achievements and trading cards. We're not sure how hard achievements will be to implement since the whole game is coded with Unreal 4 Blueprints! Either way, we hope the wait won't be too hard!