Hey Guys!
-- Videos and Screenshots that we shared are captured directly from actual gameplay.
We have remastered our fog system to catch realistic street look at dawn and dusk. We have prepared new buildings, Parking Lot, and new props. We are working hard to make it look and feel realistic because the city will be the base environment for gamers. They have to feel "Yeah, i am prisoned here!". Also, in upcoming days, there will be an update about game scenario.
Its is a cliche among indie game developers to say "we will develop this game with the community". But as we have mentioned before, we are developing this game with community wishes and suggestions. We are actually making it happen. We have made lots of updates directly coming from our followers.
As crucial as in every product that you develop, we have started early marketing efforts and it has been working out well. We have reached about 150.000 Unique Views from all around the social media and have about 3k followers. There is a rain of questions coming from and we are loving it. This also motivates us to continue development.
New Fog System
Fog is a must have scene element to reflect realistic environmental look in city sceneries. The fog density increases at dawn and dusk in day & night circle. We have prepared a video to demonstrate how it looks. Also fog is dynamically updated based on weather condition. For example if it is cloudy, fog density changes dramatically.
Parking Lot
We have prepared parking lot that provide another looting place for gamers. Its not finished yet, currently empty but there will be rusted cars, garbages, trunks and environmental props to complete scene. Parking lot will also have a important role around the city. It will be the base for lots of resources that will be used as crafting fragment.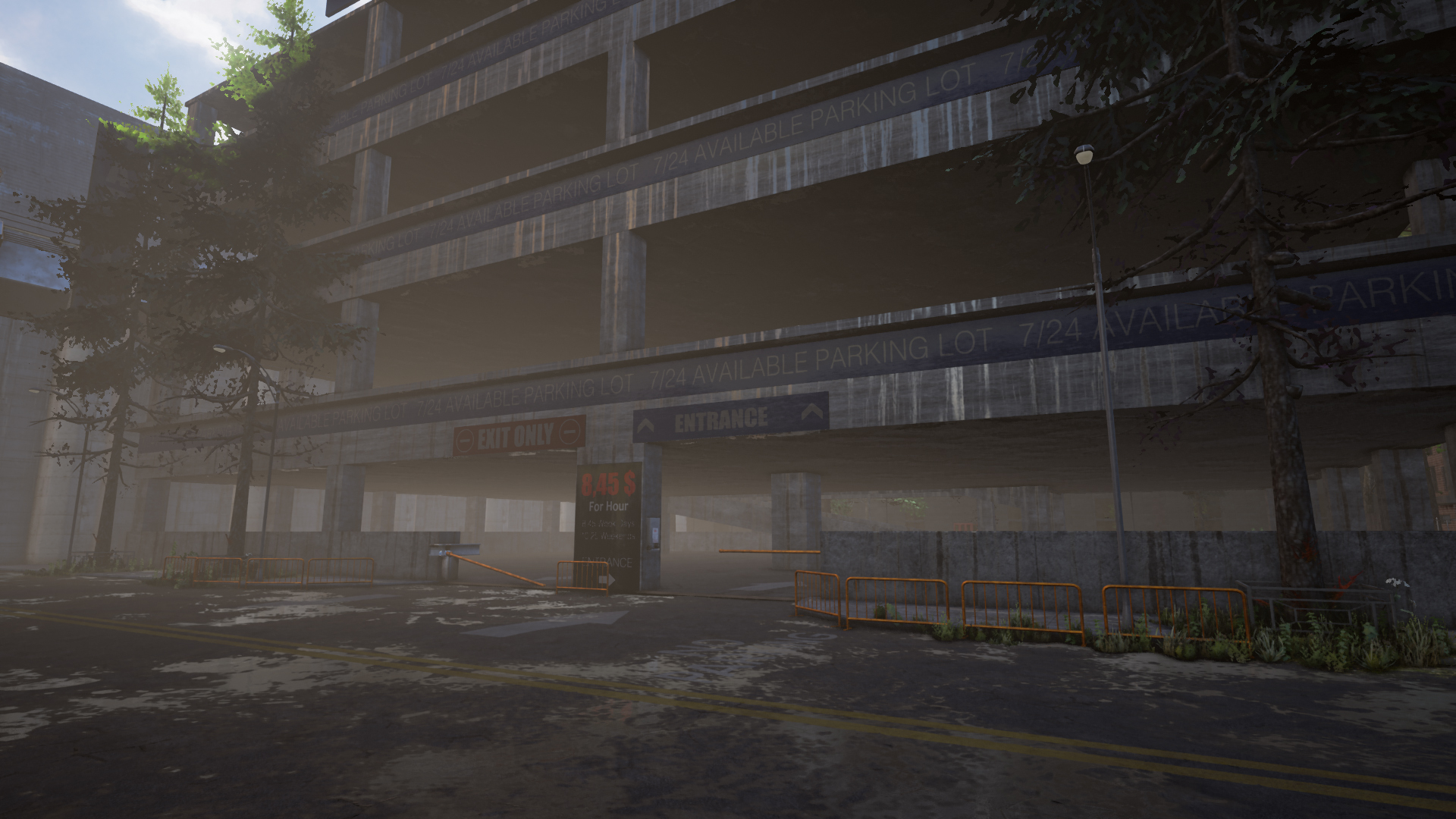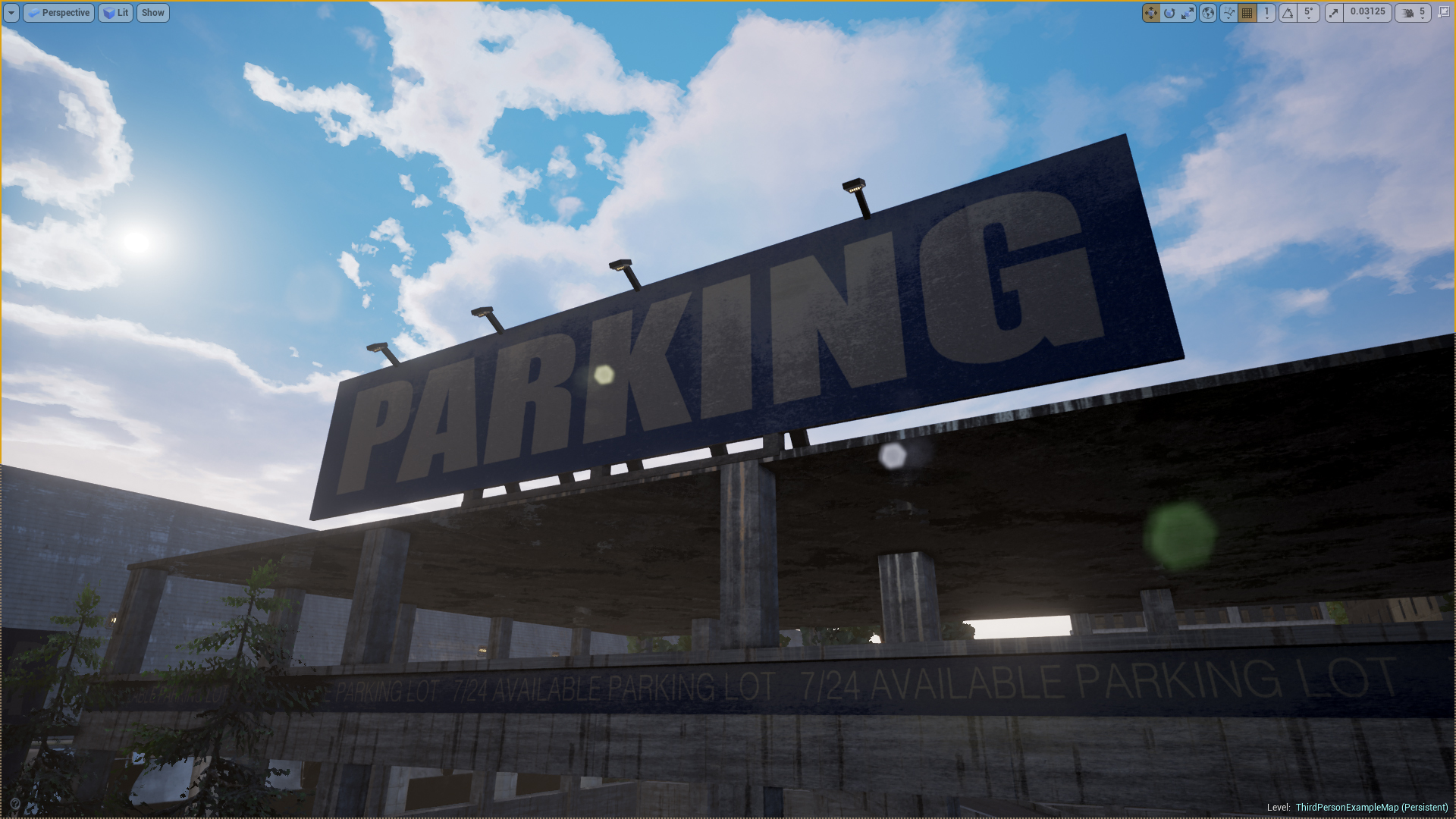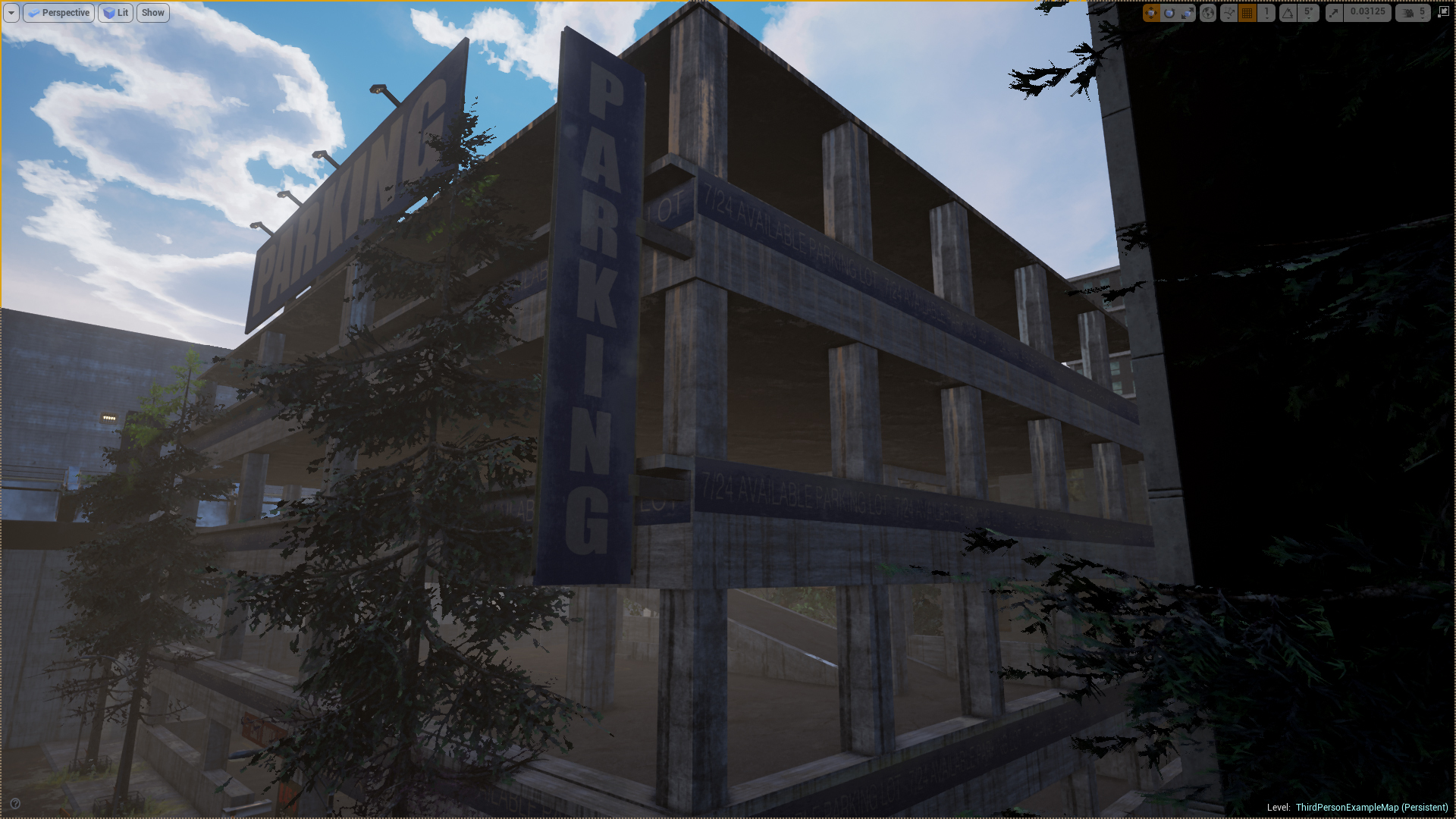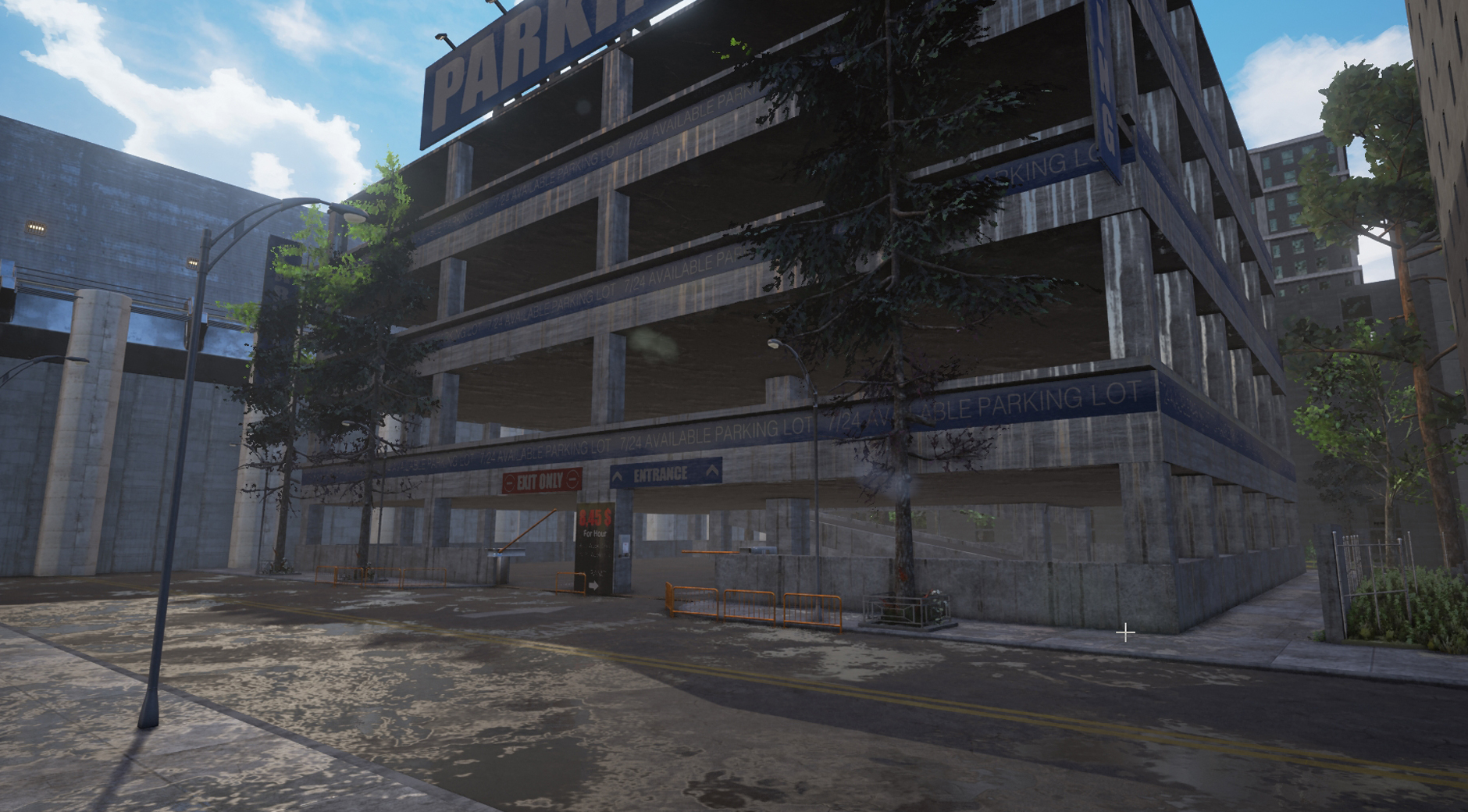 New Building
We have modelled new buildings that will lets gamers to settle, use as safehouse or raid another players houses.
New Props
We modelled new props to use on blockages over city streets.
Stay Tuned! :)